'Not all ROI is apples to apples': Retail leaders share gripes and concerns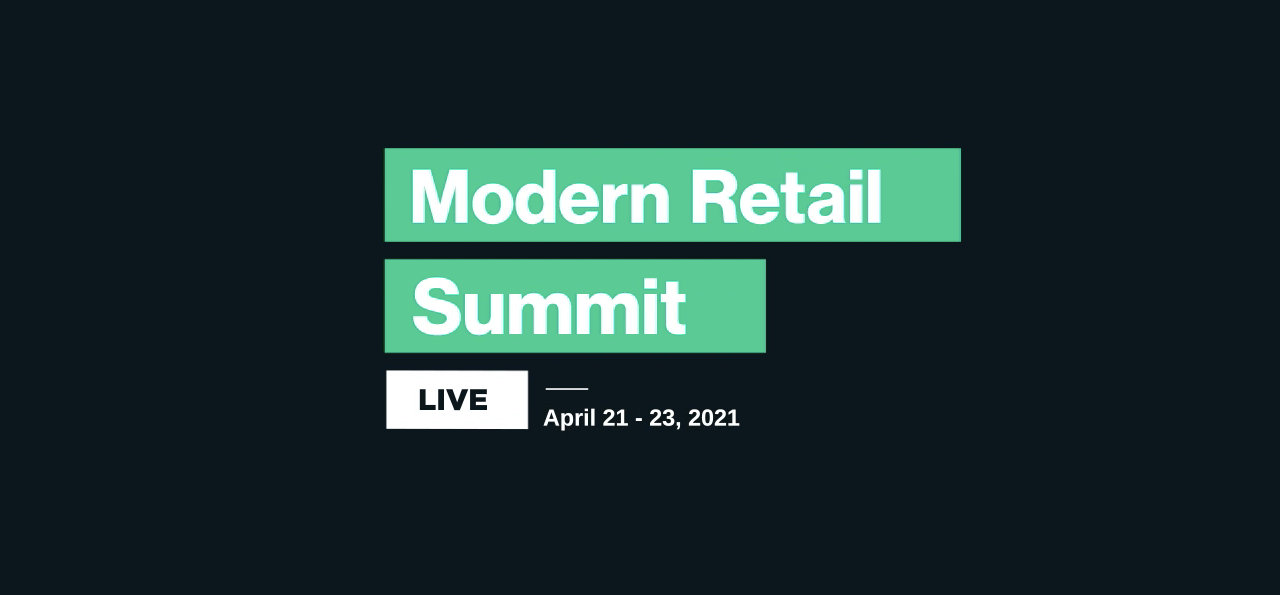 Retailers and brands are entering a new and totally uncharted world.
At last week's Modern Retail Summit, professionals came together and spoke about how they're thinking about some of the industry's most pertinent problems, like how to stand out on Amazon and preparing for a post-cookie landscape. Leaders from top brands described the trials and tribulations they faced over fireside chats, and attendees shared persistent thorns in their sides at break out working groups. Some sessions were conducted under Chatham House Rules, meaning quotes were recorded but not attributed.
Below are some of the top themes and thoughts retail and brand executives most frequently spoke about.
The difficulties comparing brand versus performance marketing
"My teams are bifurcated between kind of a brand team that handles design and creative for many people throughout the organization, while performance marketing assets drive the insights that inform the creative direction. Many of those algorithmic winners at that bottom of the funnel have longevity that tips the scales in that creative's favor. [The problem is] trying to get out of the old and do something new — but also trying to simultaneously talk ROI."
"I feel that a lot of the tactics that we run for shopper marketing and/or consumer promotions on the marketing side of things [runs up against] 'Hey, what's the return?' or 'What's the ROI?' One thing I feel I am running into is that not all ROI is apples to apples from tactic to tactic."
"My challenge has been taking an organization that's been firmly rooted in driving very low funnel results — around ROAS, ROI, CPA — and elevating that into something that sort of goes up funnel, and making sure we're driving the right solutions to answer needs in that area."
Preparing for a more diversified landscape
"Just from a social media perspective, I think we are looking to understand how some of the other channels work — so we have been deep diving into TikTok on both the content creation side as well as the advertising side,  just to understand a little bit more what that relationship is and who is on the platform…it feels like there is a lot of opportunity there for upper funnel."
"In terms of social, we have been experimenting on Pinterest…It does drive strong engagement, but then we are still kind of trying to better understand the impact of Pinterest on bottom funnel channels…it just kind of started ramping up and drives strong results, but at much lower volumes compared to say Facebook or Instagram."
Measurement and partners in the post-cookie world
"We rely pretty heavily on performance-based marketing, in addition to a big mix [of other channels]. We do TV, we do OTT…so it is a lot of these sources that we are using to track and trying to see what they are going to do. But I think everybody feels like right now is still in pretty early development — of what [their solutions] will look like and how we are able to track and get a good attribution model across all of our different channels, especially those that are more brand awareness drivers."
"I think a lot of times when you are looking through these decks or presentations — they are bright and shiny, and the case studies sort of align. The question that I always feel like never is clear is the timing it takes to implement, and the resources required to implement any of the potential vendors…right now in marketing, there are so many things that are requiring our attention and resources, and getting clarity about who needs to participate in the process has always been helpful."
Standing out on marketplaces
"Amazon is super important, but Amazon is called a brand killer for a reason. They probably would be thrilled not to have any brands on their site and just sell you Amazon basics. We want to live within that environment and fit in, but we want to stand out. Then there's a massive counterfeit problem… We were having companies rip us off but also rip off our photography… Amazon's rules constantly changed, but we've worked really hard to brand everything we do."