'Reaching hardcore fans': Brands are testing out OnlyFans as a marketing channel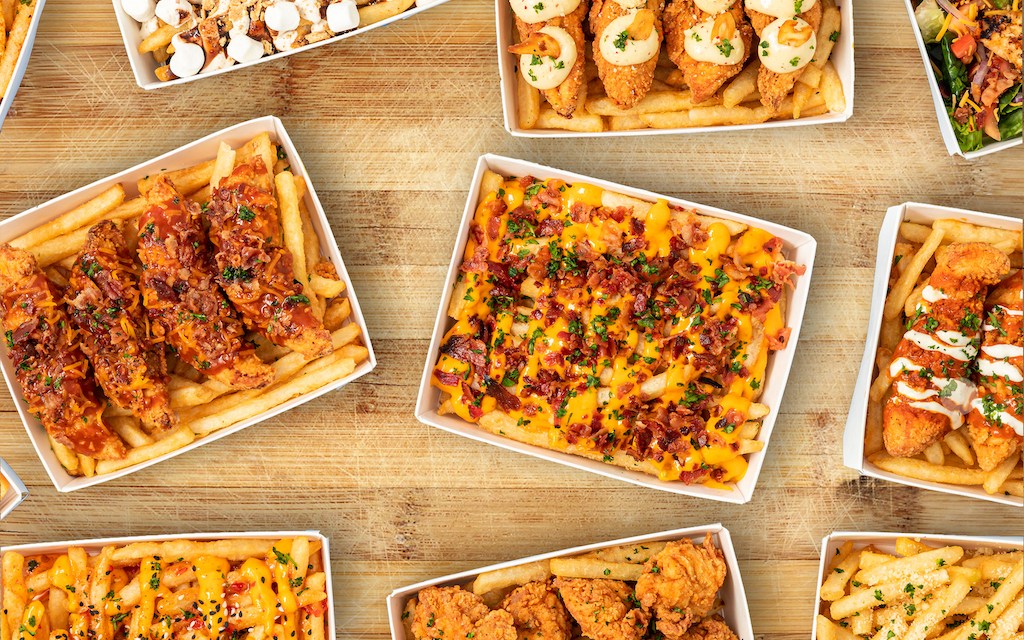 Sticky's Finger Joint
Brands are increasingly flocking to OnlyFans — and they're not posting nudes.
The social platform — which lets creators charge fans monthly subscription fees for content — has generally been known for sexual content. But a number of brands are testing it out as an experimental marketing channel.
This week, for example, fast casual chicken chain Sticky's Finger Joint is launching its own OnlyFans account. By subscribing, fans can get exclusive Sticky's Finger Joint content, including exclusive access to menu items, polls and potential rewards. To start, subscription is free, with the donating all OnlyFans tips to the Relief Opportunities for All Restaurants (ROAR), a New York City hospitality relief fund. The company said it doesn't have plans to charge a subscription fee in the future.
OnlyFans has been growing quickly for the past year —  the platform hit 50 million users last August, up from 12 million in January 2020. The app is currently valued at $1 billion and attracting nearly 500,000 new users a day, according to Influencer Marketing Hub's recent report. With this surge in popularity, brands are testing it out as a way to connect with mega-fans — giving them exclusive content and discount incentives. According to some brands, OnlyFans presents a way to reach a more niche audience and cultivate an engaged community.
Sticky's founder Jon Sherman told Modern Retail the marketing decision was done to "reach hardcore fans" in an out of the box fashion. "We think of ourselves as a fun and whimsical food brand," Sherman said. "So we thought it was a fun platform for posting sillier content out there." 
Sticky's — which operates in New York, New Jersey and Pennsylvania, and has 55,000 on Instagram and over 13,000 Facebook likes — is looking to "push content boundaries" on OnlyFans, according to Sherman. "It's a more risqué channel than our others, so we can target a different audience." He named millennial and Gen Z users, who tend to engage with "food porn," as a big demographic.
According to the company, its OnlyFans feed will feature live takeovers from comedians, influencers and bartenders. The account will also kick off with an eating contest, in which the brand will call on contestants to eat as many chicken poppers dipped in sauce as they can during a two-minute run; the "Chicken Champ" receive a plaque and have a banner displayed at Sticky's 7 Penn store. While Sherman didn't name a specific OnlyFans subscription threshold the company is looking to reach, he said the team will monitor engagement rate in specific markets. 
Like other restaurants, Sticky's felt the impact of the coronavirus. "But being a quick service restaurant and having a large online presence helped keep the business afloat," said Sherman. The company typically relies on urban office lunch crowds for daily sales. However, Sherman said Sticky's locations were able to weather the storm via the company's in-house delivery portal, he said. He described the OnlyFans experiment as focusing on brand awareness among localized customers (the company said it will test out future delivery integrations). 
Sticky's isn't the only brand trying out the risqué platform. Earlier this year, Fly By Jing launched an OnlyFans account, which allows users to view pictures and videos of "hot noods" — a play on hot noodles. Founder Jing Gao told Modern Retail that the account's goal is to create and foster a personalized community, versus being another channel for discount code-driven sales. Gao explained that the idea is to give Fly By Jing's biggest fans a chance to directly interact with the sauce brands.
Other brands have used OnlyFans as a way to monetize exclusive content. In February, fashion brand Rebecca Minkoff streamed its fall 2021 runway show on OnlyFans. Users were able to get behind the scenes access, including chatting with the designer herself, for a fee between $5 and $25.
Claude Zdanow, founder of marketing agency holding company Stadiumred Group, said that while OnlyFans can be an exciting new channel, it's important to remember its purpose and audience. 
"While this channel has been heavily used for more risqué purposes, it likely won't stay that way," Zdanow said. Still, it may be a minefield for some brands that don't want to have their image alongside adult content. Until the platform is really bifurcated between normal use and the more racy use cases, companies will have to consider brand perception, he concluded.
Increasingly, companies are looking for more ways to diversify marketing channels. Retailers and brands have been increasingly testing out different platforms than Facebook and Instagram. Many are posting on TikTok, or launching campaigns on platforms like Twitch — in an attempt to reach different audiences. OnlyFans is certainly a more polarizing channel; brands' openness to it highlights a potential shift in digital marketing strategies.
Marketing on such a platform is not about reaching a new audience at scale. OnlyFans will mainly be used for building brand awareness, said Sticky's Sherman. "We can't spread ourselves thin by being on every new platform that comes along," he said. "But being a regional food brand, OnlyFans makes sense for us to test."