Fees are skyrocketing as store cards lose their luster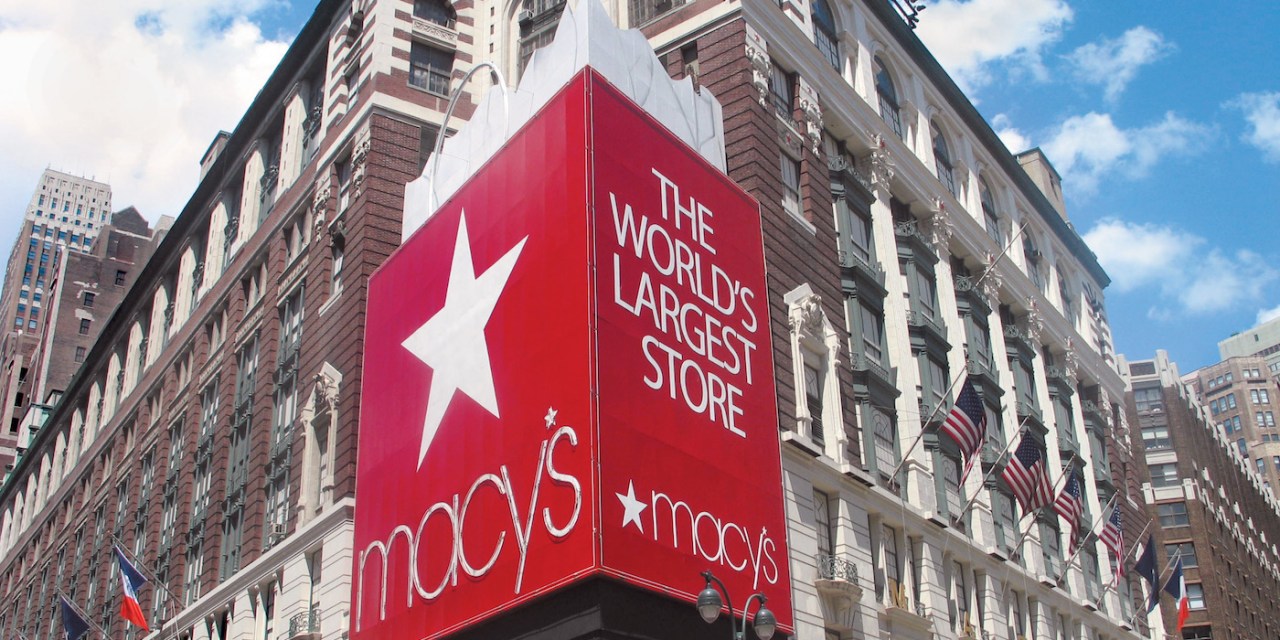 Macy's
Retail credit cards are on the decline, and as a result, fees are going up.
Data released last week from CreditCards.com shows that APR on retail store credit cards has been steadily climbing. In 2014, the averaged hovered above 24%. This year, it's reached nearly 18%. For comparison, the average APR for credit cards in general is around 17.39%–down from six months ago's 17.67%.
Numbers from Experian said that Americans had, on average, 3.03 retail credit cards in 2008. In 2018, that sunk to an average of 2.59, hinting that many consumers are no longer turning to them for financial assistance. This is happening in tandem with the rise of new payment programs, like Klarna and Afterpay, aimed at younger generations who may be allergic to saddling themselves with debt. Put together, this new data shows that the once-strong retail credit card may be in their waning days.
This is indicative of a big cultural — and, by extension, business — shift. For decades, retail credit cards have been an ancillary part of big retail — especially in department stores; These credit card accounts have long been an important chunk of legacy retailers' profits. But many legacy companies have had difficulties staying relevant has spending patterns have changed and new generations risen to ascendance. As a result, these retail credit cards are also facing headwinds. This is a new financial burden for retailers, one that is only going to continue — likely with more fee hikes.
For big retailers — especially department stores losing their luster — store credit cards have been a way to stay afloat. Thirty-nine percent of Macy's 2016 profits, for example, came from its branded credit cards, according to the New York Times. In its 2019 earnings report, Macy's said it earned $176 million in credit card revenues, down from $186 million the same quarter the year prior.
"These are big business for the retailers," said Ted Rossman, an analyst at CreditCards.com. It's a low-risk way for the stores to bring in large purchases, because the banks take on the risk. "It's actually a really good business," he went on.
But the dynamics are shifting. Fewer people are holding these credit cards, and new entrants are providing similar services with different models. There are a handful of services — Klarna, Afterpay, Affirm — that offer generally the same proposition: buy now, pay later. They give customers the ability to purchase a big ticket item and then pay it in monthly increments, usually without interest. "These new alternatives could be a threat to this retail card model," said Rossman. In his eyes, however, if more of these cards take off, APR could end up going down in an attempt to stay competitive.
That's not what seems to be happening just yet. According to eMarketer principal analyst Andrew Lipsman, there's been a big cultural shift that has caused retail credit cards to lose their luster. "The past era of retail was department store-driven," he said. "Smaller numbers of big players who could fulfill a lot of different needs." As a result, consumers would be loyal to the few stores they turned to, which made single store credit cards more enticing. Now, consumers feel less loyalty to their stores and are instead shopping from multiple places — not to mention online. As a result, there's less of a need for a retail credit card.
Buy now pay later programs are targeting younger generations who may not usually make big purchases at these retail stores. "They don't want to take on that credit," said Lipsman. Instead, taking a finite program that splits up the purchase into digestible chunks makes more sense.
Put together, retail store credit cards present an old way legacy players made money. "It's very high margin revenue," said Lipsman. "All those interest payments are pure profit for them." Lipsman went on, "if they want to keep driving that revenue, they need to raise the cost."
For now, retailers don't seem to have a solution. "I think it's only going to get worse," said Lipsman.