United Sodas' playbook for launching a new brand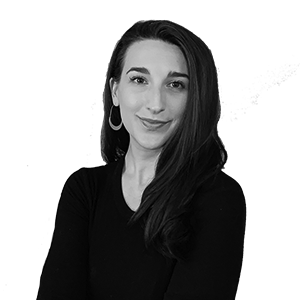 Debuting a brand during a global pandemic isn't ideal. But, as United Sodas of America founder and CEO Marisa Zupan explained during last week's Modern Retail+ Talks, companies need to figure out how to move forward.
The company unveiled its line of 12 flavors of low-calorie soda on May 13, which came after two years of development. Zupan said that the company held off on entering retail locations — in order to push e-commerce during the pandemic — and surpassed forecast sales by 5x over the past month. "Learning about people's behavior at their delivery preference was valuable during this period," she said.
This goes to show that "it's unknown how the world reacts to your brand," she said. She also presented marketing and messaging tips, which have helped United Sodas speed through to the "post launch" point. Now the brand is thinking about how to meet the growing demand over the next few months. 
Here are some of the biggest takeaways from the Talk.
What we learned
Think of launching as "seasons" rather than a static moment in time,

Zupan noted. It's not just about pushing out new products and calling it a day, she said; "you're creating seasons upon seasons of relationships." Every new move a company makes relates back to prior ones.  

Before launch, focus more on your own product development than what competitors are doing.

"Otherwise, it can get overwhelming when thinking about long term goals," Zupan said.

The "reveal phase" has to be planned thoughtfully and diligently.

It can take from six months to a year, she said. Then, launch cycle starts over with every new market or product launch.
Create the best first impression
A lot of work goes into the foundation of a brand before the public meets it.

"You should have brand positioning ready about 6 months out," Zupan said. "This is the time to gather feedback on the storytelling from trusted outside resources."

Be careful with teasers about hints you're coming.

Sometimes this reduces the impact of "wow factor" during your ultimate reveal.

Over-prepare for content creation and execution.

Strategic plans for day-of-launch should be done three months out — enough time to modify if a crisis hits. "Timing and coordination begin to crystalize around this time," Zupan said. In United Sodas' case, months of planning gave the company ample time to double down on e-commerce when the coronavirus hit.
Always think about who you are and what happens after you launch 
Plan for your team to have operations move from slow to very fast — and be ready to think quick

. Companies may want to have control over all facets of the brand — once it's out in the public, it's impossible to completely control. With that, Zupan said it's important to allow others — like media and industry experts — to organically tell a brand's story over time. 

Make sure every facet of your brand relates back to what the company is.

"People like seeing multiple dimensions from a brand," said Zupan. Visualize it by establishing messages around people, product history, industry and a passion topic. While there can be many elements, they should work in concert with each other. "They must all come together to make a resounding takeaway." 

Figure out your key messaging.

For example, the team focused on getting people over the "soda is bad" hump by associating United Sodas with a healthy alternative.
See the video:
See the slides: