Earnings
// August 15, 2019 ■ 3 min read
Walmart's e-commerce business grows thanks to store fulfillment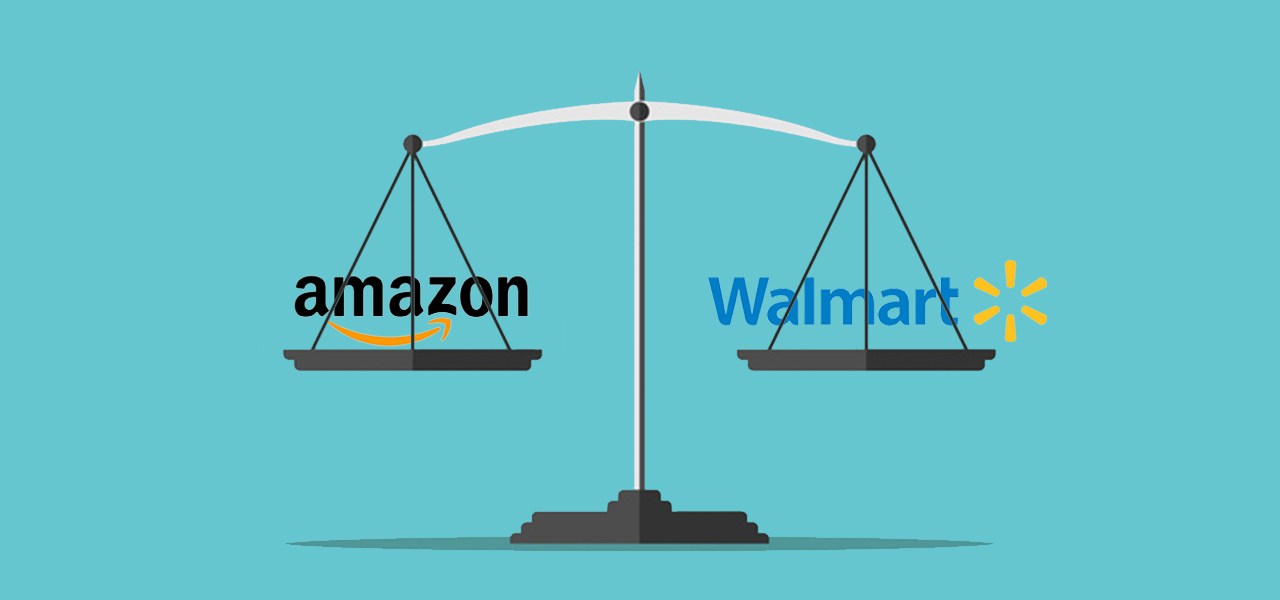 Ivy Liu
Walmart just released its quarterly earnings report, and business is booming. Namely, despite some headwinds and fierce competitive landscape, its e-commerce engine continues to chug along. Here's a quick rundown of the retailer's financials.
The numbers
Revenue hit $130.4 billion this past quarter, up 1.8% from the year earlier and exceeding analyst expectations of $130.1 billion. E-commerce especially saw a lift: revenue grew 37% last quarter. The company also said it estimates e-commerce growth this year to hit 35%.
As a result, Walmart's stock has been skyrocketing.
The retail giant also announced that 75% of the United States is now eligible for next-day shipping. This was one of Walmart's big strategic pushes, announced earlier this year, to keep it competitive with Amazon. In launching this program, the retailer focused on utilizing its over 5,000 locations in the U.S.
For Amazon, free next-day shipping has proven expensive. At its earnings call last April, the company's CFO Brian Olsavsky said the e-commerce giant would invest $800 million in the logistics to make it possible. Conversely, Walmart's stores are proving to be a competitive advantage on this front. "We're improving our economics by having inventory close to the customer, which helps us reduce split shipments and the use of air freight," said CEO Doug McMillon during the analyst call.
The impact
Despite having some issues on the e-commerce front, Walmart seems to have a strong digital roadmap in place. Last month, Recode reported that its overall e-commerce program is projecting to lose more than $1 billion. As a result, the company has reportedly been trying to offload money-losing programs and re-strategize.
Still, the online segment is growing. According to Jessica Ching, a senior principal analyst at Gartner, grocery has been Walmart's real competitive advantage on the digital front. "Our data is showing that Walmart is outperforming Amazon in food and beverage overall," she said.
Walmart, she said, is "building out the convenience factors they have." This includes in-store pickup — as well as next or two-day shipping. Walmart's grocery strategy, Ching explained, "makes the customer very confident they will receive the groceries however they want."
Fulfillment has also been Walmart's big advantage. As Modern Retail wrote last June, the company has been investing heavily in myriad fulfillment options — specifically leveraging its vast store footprint to better service customers. "Walmart has been able to build out offerings to enable fulfillment options across the board," said Ching.
At the same time, Walmart will have to compete in other categories to keep up with Amazon — as well as a slew of other digitally native brands that have been targeting people online and growing rapidly. According to Ching, the retailer will have to figure out smart ways to reach customers in new departments. Walmart, she said, will have to "consider some of those category nuances" in order to succeed.
All the same, Wall Street appears happy with Walmart's results. "Digital innovation remains impressive," wrote Cowen's analyst Oliver Chen in a new report. "[W]e believe the retailer can perform well in both a cautious and optimistic consumer and retail environment."