'We don't want to be everything to everyone': W&P president Kate Lubenesky on evolving a modern kitchen brand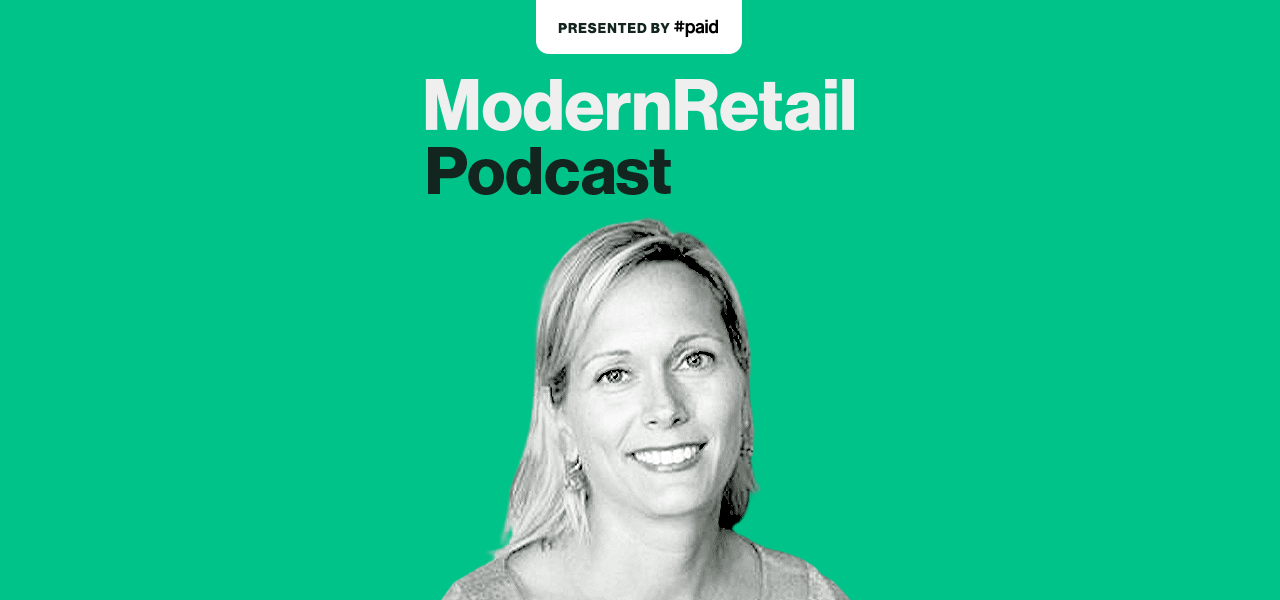 Subscribe: Apple Podcasts | Stitcher | Google Play | Spotify | RSS
For the kitchen brand W&P, it's been a good time for the home products space.
This week on the Modern Retail Podcast, W&P president Kate Lubenesky spoke about how the company has evolved and grown. "We had great growth in 2020 and 2021," she said.
W&P first launched 10 years ago with its first product: a mason jar-inspired cocktail shaker. Now, the company has expanded a great deal, with hundreds of different products including cups, cutting boards, cocktail kits and ziplock bag alternatives. "We've really refined our point-of-view to be equal parts function and design," said Lubenesky. With that, W&P has figured out exactly what its brand voice is; "We don't want to be everything to everyone… we're really singularly focused on kitchen products."
Lubenesky joined the company in early 2020, right before the pandemic began. She hailed from kitchen product stalwarts like Oxo. "When I walked into the door, we were really at this fantastic inflection point as a business where we had this great portfolio of products that was really starting to click and hum in the marketplaces and with our retailers, like Crate and Barrel, Sur La Table, William Sonoma and just all these wonderful culinary retailers," she said. But then, of course, the coronavirus spread around the world and changed everyone's plans.
Even so, W&P was able to switch revenue gears and continue growing. Many wholesale accounts — including independent gift shops and department stores like Nordstrom — had to pull back on their partnership with W&P in early 2020. But other sales channels began to grow. The brand's Amazon sales, for example, went through the roof. Additionally, W&P's corporate gifting revenue skyrocketed.
"Having that really healthy platform — and a balance — allowed us to thrive in 2020," said Lubenesky.
Now, the company is focused on growing even more. That includes inking more wholesale partnerships — if, of course, the retailers are a good fit. And there's also always product expansion.
"We're really focused on product development and innovating and inventing new categories that consumers aren't even aware of that they need," Lubenesky said.
Here are a few highlights from the conversation, which have been lightly edited for clarity.
Being omnichannel positioned W&P for growth
"Because we are omnichannel, we had a very healthy and robust Amazon business, we have a great direct-to-consumer business, we have a great corporate gifting business. The business came [in 2020], it just came from different places than we've been expecting in February of 2020. But because there were pockets of opportunity; Everybody's stuck at home, everybody's on a Zoom call, so all of a sudden corporate gifting, went through the roof and [brands] started sending out products to gift employees who are now remote in ways to kind of engage them. The Amazon business — people were shopping at home and buying everything on Amazon. So that went through the roof. So having that really healthy platform — and a balance — allowed us to actually thrive in 2020, just in different ways than we expected."
Tiptoeing into TikTok
"We were a little slow to get on TikTok. I would say we had a really big focus on Instagram — that community, we've built it over the years. [With] TikTok, I think you have to really be authentic on that platform; taking very staged prop shots doesn't work. It's very rough, it's very fast. And so we've just started over the last year [building] up our content there. But we wanted to wait and make sure that we were doing it in a way that didn't feel stodgy. It's a younger generation, it's a faster generation. I have three boys who are obsessed with TikTok, and they have a completely different language. They make jokes — they have like a vernacular — [and] I'm like, 'what?' But they all know what they're talking about. So we didn't want to come on that platform and just seem off. But there are some amazing food trends that are happening on TikTok… And so we're really watching and leaning into that as a platform, especially [with] Instagram becoming a more challenging an acquisition source."
The rise of corporate gifting
"[Corporate gifting has] really moved away from pens, and freebies and swag in that way. I think brands, from a sustainability perspective, they don't want to be handing out stuff that gets thrown away. They want to be handing out products with their name on it, that resonate with what they want people to think about with their brand. So if you get a cheap throwaway pen, I don't think you're gonna have that long-lasting heartfelt feeling about the brand — and say 'ah I love that company that gave me that crappy pen.' But if you get a tumbler that has the brand name on it — but you fall in love with that tumbler — you also fall in love with the brand that gave it to you. You get a little more heart-share. So I think that that category has really kind of upscaled in a way of making sure that what they're giving out with their name on it is something that the consumers that they gift it to are going to love and come back for. "