Why McDonald's is launching a loyalty program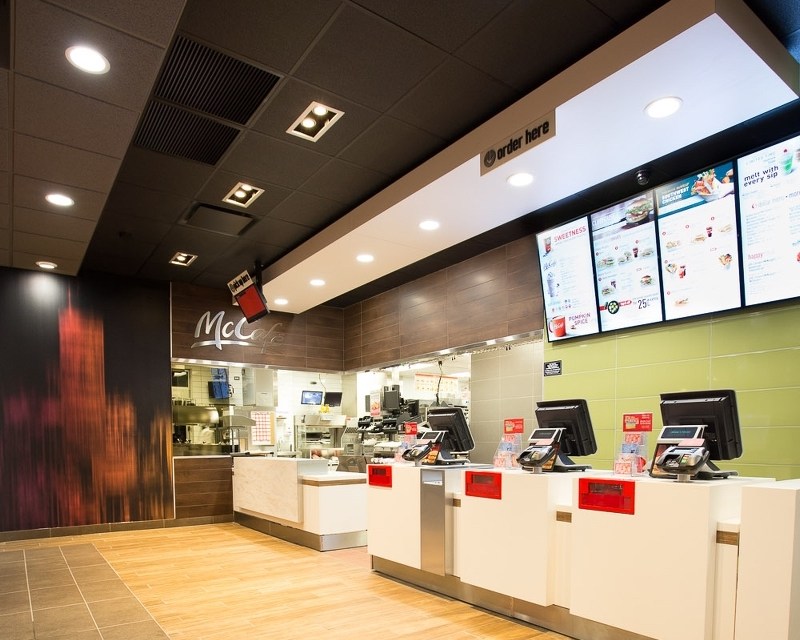 Image via McDonald's
After months of beta testing, McDonald's is officially launching its first rewards program in the U.S. The fast food chain will roll out the loyalty program on July 8 nationwide.
McDonald's is the latest quick service restaurant to launch a digital rewards program to drive sales and gain consumer insight — and to encourage customers to download its mobile app. Rival Burger King also announced the rollout of its rewards program back in February. As digital and mobile sales are increasing at fast food chains, they are looking for ways to collect more data on what these customers are buying and how often, and loyalty programs offer one way to do so. 
MyMcDonald's Rewards will allow customers to earn 100 points for each $1 spent, with the ability to earn points toward 16 various rewards via four tiers. The mobile app is an integral part of the rewards process, and customers will have to scan their phone or place orders via the app to have purchases counted toward their rewards account. Customers also earn 1,500 points after joining and placing their first order.
MyMcDonald's Rewards arrives at the heels of a strong year for the company. During McDonald's last earnings report in April, U.S. president Joe Erlinger said pickup and delivery orders have become increasingly important for the company. During the first quarter of 2021, McDonald's recorded $1.5 billion in digital sales, which includes in-store kiosks, its mobile app and delivery platforms like Uber Eats. The company launched its mobile ordering app in 2016, which currently has 7 million downloads.
The new program is also part of McDonald's long term strategy to invest in e-commerce and data analytics. In 2019, the company acquired Tel Aviv-based startup Dynamic Yield to integrate machine learning into its technology.
Rewards could help grow McDonald's digital segment by incentivizing customers to place mobile orders, said Brendan Witcher, principal analyst at Forrester. "The hope is that giving away free items will create repeat purchases, while also helping you understand who your customer is." 
With in-app rewards, fast food chains can get first-party data about what customers are ordering. This is in contrast to how these purchases have been done historically, which is via last minute stop or drive-through, Witcher said.
When it comes to rewards, McDonald's is relatively late to the game. Fast food and quick service restaurants (QSRs) — including Starbucks, Domino's and Chipotle — have spent years building out their own loyalty programs. 
But some restaurant chains have started tweaking or expanding their existing ones to retain customers and drive larger orders — particularly online. 
A recent example includes Panera Bread, which introduced its MyPanera+ Coffee, a $9-a-month subscription add-on to its loyalty program. Since debuting it in spring 2020, Panera has seen 800,000 new members signed up for its general MyPanera program, according to Forrester research. Additionally, as of October 2020, 35% of the 500,000 paid subscribers were new customers.
Chipotle is also updating its program. Since launching Chipotle Rewards in 2019, Chipotle's rewards program has amassed nearly 23 million members — surpassing Starbucks Rewards' 21 million. This week the company announced it will expand it further by adding the Chipotle Rewards Exchange. Previously, customers earned ten points for every $1 spent, and were allowed to use points on entrees. The update will allow them to redeem their accrued points on over 15 menu items, including guacamole and beverages. To promote the expansion, Chipotle is holding a live, 48-hour long racing video game, in which the winner will be rewarded with a Tesla Model 3.
For QSRs, offering rewards is meant to drive repeat purchases and "helps companies understand who is signing up," Joe McCarthy, director of performance marketing at Klaviyo, told Modern Retail in a previous interview. 
Still, arguably the biggest challenge for QSRs is getting customers to actually download and use their app every time. "For a loyalty program to be worthwhile, you need enough customers to participate consistently," said Witcher. "Otherwise you're just giving away free food."