Why some DTC startups are testing out TV for the first time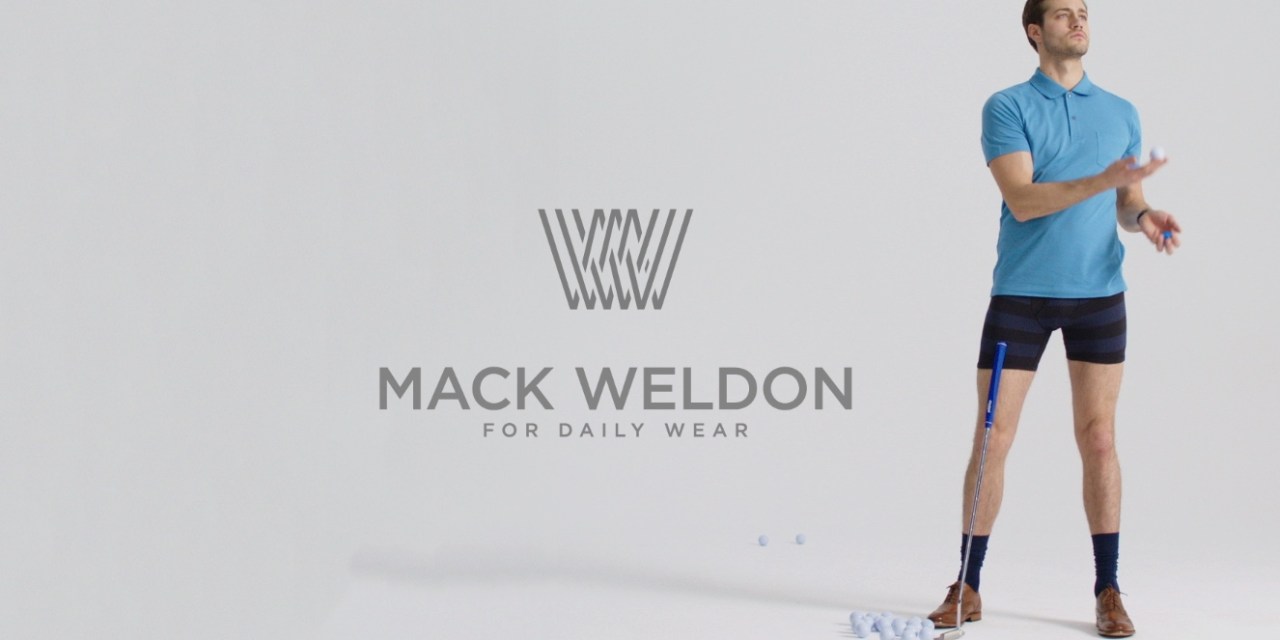 Startups with products that have been in-demand during the stay at home orders over the past few months are using the opportunity to introduce themselves to a national audience.
This month, Mack Weldon, which sells men's t-shirts, sweatpants and other basics ran its first national TV ad, in time for Father's Day. In April, Rory, the women's focused telehealth brand from Ro, also ran its first TV ad, as did lingerie brand Lively. While TV campaigns can run up six figure sums, startups have an opportunity to negotiate with vendors right now, as some larger companies are cancelling their third quarter ad buys due to U.S. coronavirus uncertainties. TV ads can prove difficult to produce right now, as companies aren't able to shoot many videos or photos in-person. But, brands may actually end up producing a cheaper commercial in the long run by using pre-existing footage.
It's a tricky time for retailers to advertise right now. Although retail sales rebounded in May compared to April, American shoppers are still buying less apparel and furniture than they were during this same time a year ago. As such, brands have to be confident that they have creative and messaging that will resonate with shoppers before they decide spend on more expensive channels like TV. But, for those who are confident in their messaging, there's a better chance that they can get viewers to remember them as other companies pull back.
"The [April] TV campaign continues to exceed our expectations in terms of performance," Lively founder Michelle Cordeiro Grant said in an email. She said that the cost to get someone who saw Lively's TV ad to visit its website proved to be "about 70% less than what we were expecting," and that "given the success of this ad, we plan to continue investing in TV for the time being."
Brian Berger, CEO of Mack Weldon, said that it has always been on the company's to-do list to test out TV. But, he said that lower Facebook and Google advertising costs over the past couple of months have made it easier for the company to make room in its advertising budget for a TV ad. Facebook and Google advertising rates have been dropping as larger companies have dramatically slashed their advertising budgets, and as a result, some brands have reported that their customer acquisition costs have dropped by as much as 50%.
Mack Weldon has also benefitted from the fact that sweatpants and loungewear were in high demand during the stay at home order, so at the same time that ad prices were dropping, the conversion rates on Mack Weldon's Google and Facebook ads were also increasing.
"That combination of forces has really driven our new customer acquisition costs down, and has given us the expansion opportunity budget in our marketing budget to test new things, like TV," Berger said. He said that on digital channels, Mack Weldon has seen about a 30-40% improvement in the cost it takes to acquire a customer.
Mack Weldon largely put together the ad from existing footage, which helped the company save some money. Rory followed a similar approach when it released its TV ad in April, according to Rob Schutz, chief growth officer for its parent company, Ro. Mack Weldon had previously gathered video testimonials from customers to highlight on other digital channels, that make up the bulk of its TV ad. Even with these creative cost cuts, Berger still said that the TV ad ate up about one-third of its usual creative ad budget.
Chris Toy, founder of freelance marketing platform Marketer Hire said that because most DTC brands are used to spending as little as $10,000 a month on Facebook and Google advertising, they need to be confident in their creative before they make the leap to spending on TV. While DTC brands can test out dozens of iterations on a Facebook ad, they only have one shot on TV to run ads that viewers are going to compare to the ones they typically see from bigger brands like Nike and Apple, Toy said.
"The whole point of these brands is they can win a social media way in the way that Nike can't , but when you go into TV and out of home — you are in someone else's arena."