How retailers are driving shoppers to physical stores via digital channels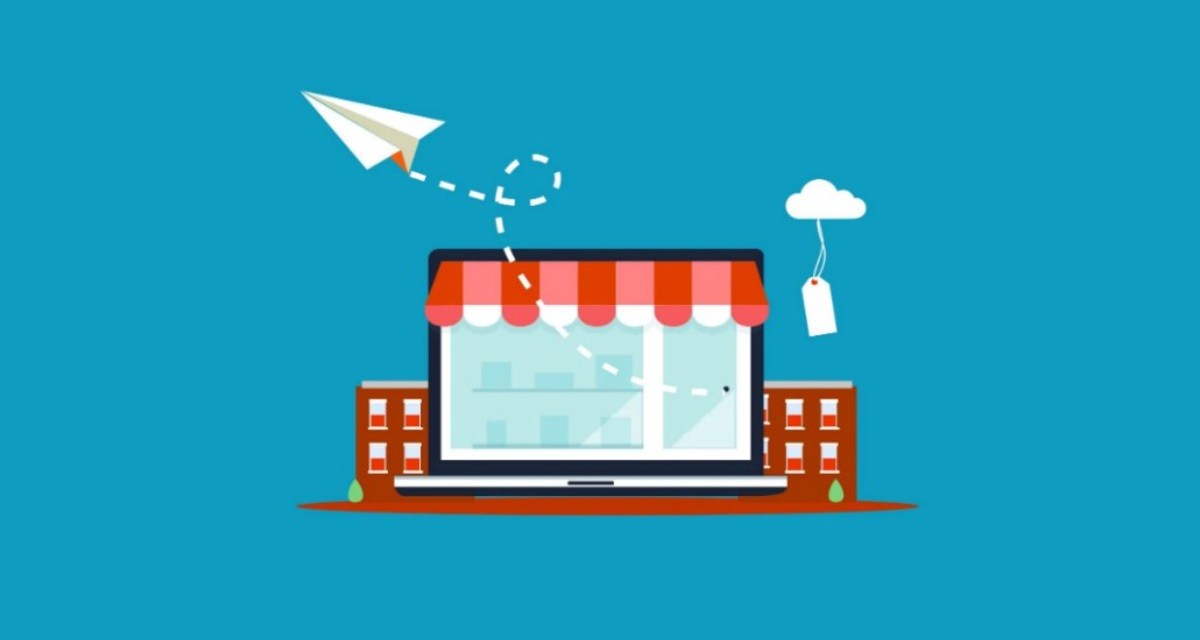 Sponsored by NewStore
As retailers navigate a new shopping and consumer landscape after years of disruptions, investments in omnichannel are critical to meet shopper expectations, elevating the customer experience and driving revenue.
According to McKinsey, omnichannel customers make purchases 70% more often and spend about 34% more than consumers who shop one channel exclusively. For retailers, this underscores the importance of delivering effective and frictionless omnichannel experiences across online and mobile to drive shoppers to stores.
Brands and retailers that began their digital transformation efforts before the pandemic have been able to maintain momentum, while others have had to slow their work in this area. This delay may also be hindering shoppers' retail experiences.
Shoppers expect omnichannel at every level of retail. According to the '2023 Omnichannel Leadership Report' from NewStore, omnichannel growth has accelerated as leading retailers adopt new offerings and technology to survive the current environment — but not all retailers are investing in their digital transformations at the same rate.
"As omnichannel becomes the standard, you have to have these capabilities to be a good retailer," said Rick Berger, president of NewStore. "Retailers have to find more ways to innovate, so they can compete and win against each other and compete and win against pure players like Amazon."
Retailers are encouraging foot traffic with omnichannel offerings
As consumer interest in bricks-and-mortar rebounds, more brands and retailers are using online and mobile channels to encourage shoppers to return to stores and offer more convenient and elevated experiences than in the past.
"It's good discipline for retailers to drive shoppers to stores, where the average order value actually goes up," Berger explained. "It is so critical to get an experience on an e-commerce site, like buy-online-and-pickup-in-store, right because that's the entry point for shoppers. Then when shoppers get in the store, it's equally important that it's a consistent, good experience, so the consumer walks out of the store with that merchandise and maybe something else."
The '2023 Omnichannel Leadership Report' found that 54% of brands offered BOPIS in 2022 — part of their bid to deliver speed and convenience — while only a quarter offered curbside pickup. Likely a result of staffing shortages, the emphasis on BOPIS rather than curbside pickup drives more shoppers out of their cars and into stores where there is the opportunity for incremental sales.
Meanwhile, buy-online-return-in-store is another customer-centric approach that increases the likelihood that shoppers will make extra purchases. According to the report, 72% of brands offered BORIS and gave shoppers a convenient way to return purchases made online.
Why inventory visibility is mission critical for omnichannel
Retailers have appeared to hit a roadblock, however, when it comes to making store inventory visible online. Less than one-third of brand sites (31%) show store inventory availability, down from 44% in 2021. Some retailers may have removed this capability because it did not meet customers' expectations for accuracy, though it remains a linchpin for omnichannel retail.
"What omnichannel leaders are getting right, and what really brings omnichannel together, is inventory accuracy," Berger said. "If you can never get inventory accuracy correct, then you've really missed everything. Inventory has to be actively visible to everyone, and it needs to be precise — whether that's the store associate or the consumer — on any channel."
Branded apps show store inventory information at a rate nearly double that of brand websites, 61% to 31%, respectively. If shoppers trust that stock information is accurate, it is another way mobile apps can drive store traffic.
Previous research from NewStore also found that one in three consumers prefer mobile shopping apps over all other channels. The most effective apps are easy-to-use and offer various features that bridge the online and in-store experiences.
"You don't want to just port over your website onto a mobile app; that's not going to drive success," Berger said. "There is a personalized and unique experience that is necessary when you have a branded shopping app."
How technology transforms the in-store experience
Just as savvy retailers use online and mobile capabilities to drive shoppers to physical stores during the omnichannel era, brick-and-mortar stores play a pivotal role by supporting buying, fulfillment and returns across digital channels.
"The three most important things for technology and its use in stores is mobility, mobility, mobility," Berger said. "It's super important that you're mobile when you're working with a customer that comes into the store so you can do all of the functions that are necessary to support them right then and there."
Nearly a third of store associates (32%) use mobile devices, but only 16% of stores offer mobile checkout. Berger recommends retailers prioritize intuitive mobile experiences for associates at checkout but even earlier in the shopping experience, making inventory information available in real time. Sixty-four percent of stores have access to enterprise-wide inventory, and 54% have endless aisle capabilities that allow associates to sell inventory from other locations.
By investing in digital transformations like mobility and inventory visibility, retailers empower store associates to serve shoppers better. They offer a better customer experience — particularly during the make-or-break holiday shopping season.
"Omnichannel involves all of the selling and marketing channels, and it's centered around an amazing experience for the consumer," Berger said. "It shouldn't matter where the consumer buys from; it matters more that it's all interconnected and driving one seamless sales motion."