Agency heads say Pinterest is back in ad budget discussions ahead of the holidays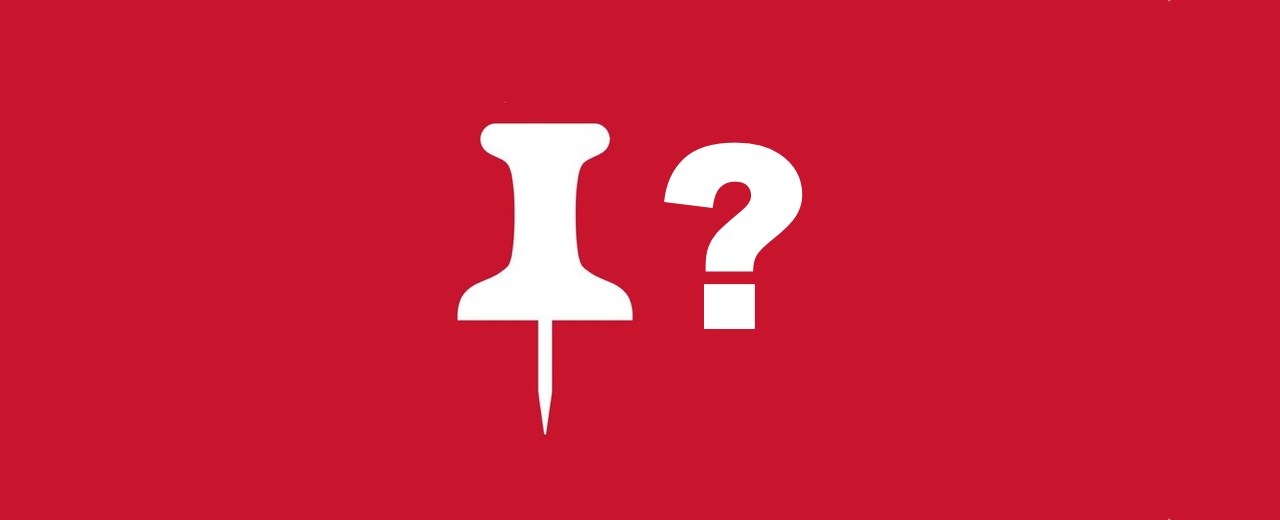 Some brands are reexamining running ads on Pinterest for this upcoming holiday season, as they look for channels that might be able to offer their clients lower CPMs.
Two agency founders told Modern Retail that they are in early stages of conversations with clients to revive Pinterest as a mid- to upper-funnel marketing channel to run this year's holiday campaigns. They said some brands have started to earmark budgets towards Pinterest for the fourth quarter, but the allocations remain as low as 5%. This resurgence of advertiser interest in Pinterest comes after a period of decline in ad spending on the social media platform. And most of the brands these agencies represent had pretty much stopped spending ad money on Pinterest.
The thought process behind this bounce back is that Pinterest has gone through a period of changes and continues to work on launching new features. At a high level, Pinterest has been making updates to its ad platform. Most notably, Pinterest has opened itself up to third-party ad partners starting with Amazon Ads in April. Pinterest CEO Bill Ready recently said Amazon Ads is likely to bring more shoppable content to the platform. For the second quarter, revenue at Pinterest grew 6% year-over-year to $708 million. And global monthly active users increased 8% year-over-year to 465 million.
"We're having conversations with brands to reinvest in other channels like Pinterest. We don't have anything that is committed yet. But there's definitely some conversations about just restarting campaigns on the channel and basically treating it as kind of a brand new channel," said Katya Constantine, founder of agency Digishopgirl Media. This comes after about 10 of Constantine's clients had pulled out of running paid ads on Pinterest at the beginning on this year.
Wallaroo Media founder Brandon Doyle, whose agency works with roughly 135 e-commerce brands, said his clients are beginning to consider Pinterest ads as they get ready for the fourth quarter. But he added that almost none of his clients spent any money on Pinterest in the second quarter
"We do have clients that are earmarking spend towards Pinterest and Snap. I would probably say more on Pinterest than on Snapchat," said Doyle. Doyle said 20% of his clients, or about 30 brands, are considering running ads on Pinterest for this holiday period between Halloween to Christmas. But the spend remains on the lower side. Doyle said his clients in the home goods and luxury space plan to allocate no more than 5% of their budget towards the platform.
Part of the reason for this revival of advertiser demand on Pinterest is because of a drop in the cost of advertising on the platform. "I think part of it is also [about] looking for opportunities where we might be able to get some better CPM rates because they've had such a decline in advertisers," said Constantine.
While Pinterest's ad revenue still grew during the most recent quarter, the pace of growth slowed from 9% for the same period last year to 6% at the end of June 2023.
"When you have a major pullback of advertisers from the platforms typically CPMs drop. We are expecting that the CPMs on Pinterest dropped based on what we've seen with the platform historically. End of last year, when the pull out started happening, we started to see some drops in the CPM rates," said Constantine. She expects CPMs on Pinterest to be down by 30%to 35% this year.
Even, so, Pinterest leadership took a positive reading from its most recent earnings. "In Q2, we continued to build momentum with consumers and advertisers while further accelerating our pace of innovation," Ready said in a press statement last week announcing second quarter results.
Constantine said Pinterest as a channel does well with older women, and tends to have a lot of data around product discoverability. "We're pitching it as a channel to some brands that have giftable products that are tailored to a slightly older female consumer. It is a channel where you have discovery within specific types of demographics," she said.
Constantine said she is talking with brands in categories like household goods and kid products because they are a good fit for Pinterest, but did not share names because these ad spend conversations haven't closed as yet.
Another barrier to entry for clients, Doyle said, is Pinterest inconsistent ad performance. "Sometimes Pinterest ads do incredibly well," he said. "And the return on investment from those campaigns can be strong, sometimes even outperforming Meta. But then there will be many months when it just isn't working out."
In June, Pinterest introduced two new advertising solutions Premiere Spotlight and Travel Catalogs designed to help advertisers increase their campaign success on Pinterest.
However, Pinterest is up against fierce competition from rivals, particularly TikTok. Doyle said Pinterest continues to lose ad dollars to TikTok because TikTok has become, as he put it, "the sexy thing" in a way that Pinterest is not.
He said Wallaroo Media's clients are debating between "do we allocate some money to Pinterest or do we allocate more to TikTok — and sometimes TikTok is going to come out the winner in that debate." Close to 50% of clients at Wallaroo Media advertise on TikTok and Doyle says that its share keeps rising quarter-on-quarter.
For some brands, Doyle went as far as to say, "It's not cool or sexy to do advertising on Pinterest right now. That ship has sailed — even if it is profitable or has a solid ROI."
Ultimately, Doyle said, Meta and Google is the two-headed monster in digital advertising. "They're above and beyond better than the rest. TikTok is clearly number three."
After that, Doyle said, pick whoever you like — "it could be Pinterest, Snapchat, Twitter, Reddit."