Amazon Briefing: Returns and fees are squeezing third-party apparel brands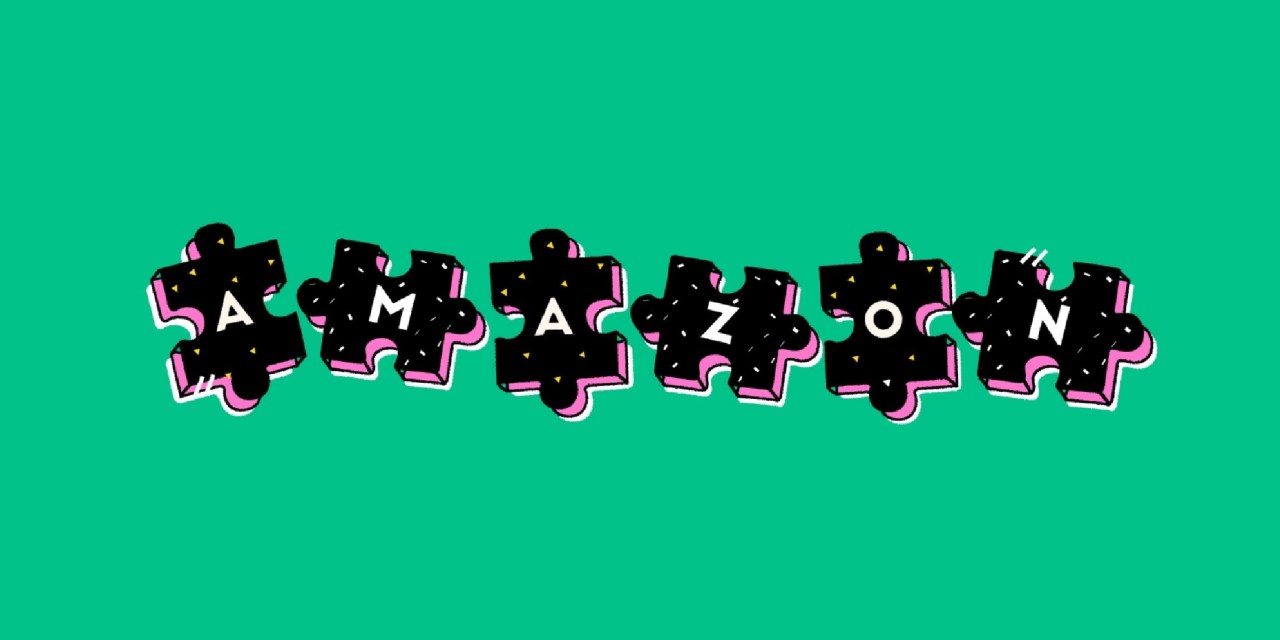 This is the latest installment of the Amazon Briefing, a weekly Modern Retail+ column about the ever-changing Amazon ecosystem. More from the series →
This is the latest installment of the Amazon Briefing, a weekly Modern Retail column about the ever-changing Amazon ecosystem. To receive it in your inbox every week, sign up here.
Last June, apparel brand Eby decided to test out a new channel: Amazon. The intimates company, which first launched in 2018, had raised a $6 million Series A the year before and was looking to significantly grow its business.
"As a brand, you want to make sure to meet the customer where she's at," said co-founder Renata Black. While that rationale has become a staid entrepreneurial talking point for just about any sales or marketing decision a brand makes, it rings specifically true for Amazon: In 2019, nearly 60% of the U.S. population had a Prime account.
Now, Amazon has become one of Eby's fastest-growing channels, clocking $500,000 in sales in the first six months. But the economics have become difficult for Black. "The thing about Amazon is that they make it completely unprofitable for you out there," she said. "Let's say you sell $1 million [as an example], you're probably going to only make $100,000"
One of the big reasons behind this unprofitability is returns. On Eby's DTC site, the company averages about a 2% return rate. During the holidays that went up to 3%. But on Amazon, the return rate is between 15% and 18%.
Those rates aren't anomalous — multiple brands and agencies say that apparel on Amazon brings in some of the highest return rates compared to other categories, which likely has to do with the ease Amazon provides and the mindset most Amazon shoppers have when making a purchase. That is, a shopper can easily buy an item in two sizes to make sure it fits and return the one that doesn't. That, combined with higher fees, makes it more difficult for apparel brands to run an Amazon business.
Apparel brands that use Fulfillment by Amazon pay increased fulfillment fees compared to other categories. For example, the fulfillment fee of a non-apparel product between 12 and 16 ounces is $3.98 per item — for apparel that's $4.36. According to Laura Meyer, founder and CEO of the agency Envision Horizons, referral fees for apparel brands are 17% for each item sold, while other categories usually only pay 15%. And if a product is deemed unfulfillable by Amazon — meaning it can't get sold again after being returned — brands often face an additional processing fee. Meyer herself sells apparel on Amazon and often gets charged for unfulfillable inventory, which is then shipped to her house and left to languish.
What makes things even more difficult is that Amazon's return policy is different at the start of the year — as opposed to being a 30-day window, Amazon allows anyone to return anything bought between October11 and December 25 by the end of January, according to Meyer. This means that apparel brands in the first quarter see more returns and their businesses get hit especially hard after the holidays. This year it's an especially big problem; according to Adobe, holiday returns increased 63% year-over-year this past year.
That's not the only fourth-quarter woe apparel brands face. Over the holidays, Amazon pushes brands to discount items to try and spur sales — but this will also inevitably bring about higher return rates. "To run a deal, to pay for advertising, to pay increased fees, all to have it returned — you lose your money," said Meyer. Apparel brands, she said, see more returns than other categories; according to Meyer's data from her clients, furniture sees an average return rate of 6%, beauty and personal care products are around 1.85% — and apparel/softlines see an average of 16.5%
Not all apparel brands face the same issues with returns. Oren Barnoy, founder of the basics brand Organic Signatures, sells most of his items on Amazon. His return rate hovers between 8% and 10%, but his products sell at a high velocity so more often than not Amazon is able to take the return and resell it as new. "A huge portion go right back to stock," he said.
That being said, he has noticed Amazon has not thoroughly vetted returned items — which has led to bad reviews from customers who noticed that an item had been previously worn or had a peculiar odor. (Update: Amazon provided Modern Retail with the following statement after publication: "Every item returned to Amazon is carefully inspected through a rigorous process by our trained Associates. If it meets our high standards to be resold as new, it's re-listed for sale. We take customer feedback seriously and are continually seeking to improve our inspection process.")
Barnoy said that Amazon customers do return more than shoppers from other channels — he said he rarely hears from customers who bought via his Shopify site about how to return an item. To Meyer, this is indicative of a cultural problem with the Amazon sales channel. "It seems like Amazon customers are a lot more frivolous in their ordering and return mindset," she said.
And while this has business implications for brands — it goes well beyond that. "On the grander scheme of things," Meyer said, "I really feel like consumers need to be educated on the carbon footprint that all of this has." Even if a product gets resold in the end, it still was shipped from the fulfillment center to the house to go back to the fulfillment center to then be shipped once again (and hopefully not returned).
As a result, apparel brands are trying to rethink how best to approach the Amazon channel with this higher return rate in mind. Meyer sees Amazon not as a channel to put an entire catalog, but a place to showcase the best a brand has to offer. "Amazon is the channel you should have your best sellers on," she said. "A mistake I see a lot of apparel companies do is they think of [Amazon] as a liquidation channel." She also advocates for listing evergreen styles as opposed to seasonal items; "Amazon's algorithm rewards legacy, not anything new," Meyer said.
Jon Elder, founder of the consultancy Black Label Advisor, also recommended increased product communication. The sizing chart, for example, "is absolutely critical for Amazon sellers to get right." While apparel remains the highest category in terms of return rates, brands that aren't explicit about how items fit fare much worse, he said. "Apparel is brutal," he said.
In his eyes, there are some changes that Amazon could implement that could lighten the load. "If Amazon had more restrictions in terms of [a customer has to pay] a $7 shipping label fee, a lot of that would stop," he said.
And Meyer sees it even being a potential PR win for the company. "Amazon has a green pledge," she said, "this is something great to align to their pledge."
Until then, clothing remains a difficult business for third-party sellers. According to Eby founder Black, Amazon presents "a horrible conundrum." That is, it's driving an increased volume in sales but "it's not really propelling the business forward." As such, she's trying to figure out ways to grow AOV by curating SKUs and bundling items.
"It's a new channel — it's a channel that's performing incredibly well," she said. "We have to figure out how to make it more profitable than it is."
Correction: An earlier version of the story erroneously said Amazon's extended returns window was for the fourth quarter — the January return window is for items purchased October 11 and December 25.
Amazon news to know
Amazon has begun its latest round of sweeping layoffs, CNBC reports. Employees were reportedly notified if they've been let go via email.
Prime is no longer growing in the U.S., according to a new analyst report. Business Insider reports that new estimates from Consumer Intelligence Research Partners say Amazon ended 2022 with 168 million Prime members in the U.S., compared to 170 million the year before.
Amazon is testing out a cheaper version of Prime in India, according to TechCrunch. The scaled down services would cost $12 per year rather than the usual full price of $18.
What we've covered