Amazon Briefing: The new Amazon playbook for growing online startups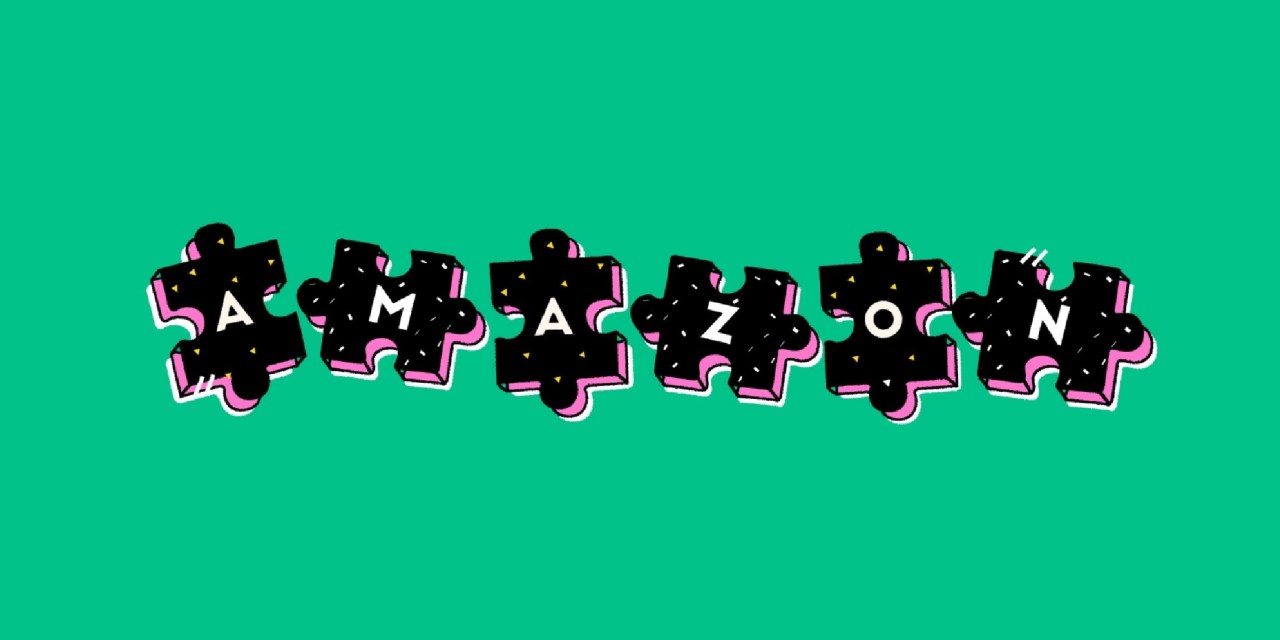 This is the latest installment of the Amazon Briefing, a weekly Modern Retail+ column about the ever-changing Amazon ecosystem. More from the series →
This is the latest installment of the Amazon Briefing, a weekly Modern Retail column about the ever-changing Amazon ecosystem. To receive it in your inbox every week, sign up here.
Growing brands' relationship to Amazon has transformed over the last two years.
"I remember reading an article a long time ago about Away," said Sarah Moret, founder and CEO of the body care brand Curie, "saying we're never going to be on Amazon." It was a sentiment shared widely throughout the startup industry. But now, Moret said, "that's absolutely changed."
Moret was just one of the many founders who attended the Modern Retail Commerce Summit and spoke about the changing perception growing brands are having with Amazon. Only a bit ago, the question of Amazon was binary: should one be on it or not? Now, the issue isn't if but how. Here's a rundown of how some of founders of digitally-native brands are rethinking the Amazon channel, and the new skills needed to be successful.
The new table stakes
Indeed, Curie is available on Amazon. The company, which sells deodorant along with other body care items, focuses most of its online sales on its DTC channel. But in late 2020, Moret realized she also needed to be on Amazon. The rationale was simple consumer shopping patterns. "I don't think it's normal behavior to go on a website every two or three months to buy a deodorant, she said. And while Amazon is frequently her most out-of-stock channel, when products are available it represents as much as 20% of Curie's total revenue.
"It's the largest shopping mall in the world," said Kyle Widrick, founder and CEO of Win Brands Group, which owns startups like Gravity Blankets and candle brand Homesick. "You have to be there."
He focuses on brands that sell mostly on Shopify, but he sees Amazon as one of the most often-overlooked channels for growth. A number of startups have over-indexed on the DTC channel but haven't figured out how to leverage wholesale and Amazon. "We found that to sustainably grow these businesses, you need all three legs [DTC, Amazon and wholesale]," he said.
"The question is: how big can that business be on Shopify?" Widrick said. "Oftentimes, we'll see a brand get $10, $20, $30 million of direct revenue on Shopify — then it's time to go and expand on Amazon."
A branded approach
One of the biggest recent shifts is about understanding a brand's role on the Amazon platform. For the longest time, Amazon was seen as a way to compete on margins — sell in large volumes at the lowest cost possible.
As Widrick sees it, this led to the recent rise of Amazon aggregators. A number of roll-up companies raised billions of dollars promising to scoop up well-performing Amazon SKUs and turn them into money-making machines.
The problem, said Widrick, is that "they didn't have branded products." His Amazon thesis is to show up as a more premium player. "We're competing with a branded store, branded approach," he said. "We're not going to have as many customers from a volume perspective, but it's a lot more profitable for us.
Modern Picnic, which makes high-end lunch bags, takes a similar approach. "We launched with a really curated assortment," said founder and CEO Ali Kaminetsky. This curated approach has helped give Modern Picnic more of a brand cachet on Amazon. Since launching late last year, she's noticed other similar bags also being sold. "They're knockoffs," Kaminetsky said, "they're not going to be the same quality or same caliber."
Different online shopping patterns
But even if a brand isn't putting all its products on the Amazon platform, it needs to be prepared for a different type of shopper.
"On our website, we have a crazy low product return rate," Kaminetsky said. But on Amazon, the return rate is much larger. "People just buy on Prime and they don't think about it," she said.
She hasn't figured out the best strategy to combat this just yet, but is trying to come up with new product descriptions or imagery that may help lower the return rate. "It's a totally different beast on Amazon," she said.
But this sort of mindless shopper has proven helpful for startups in certain categories. As Curie's Moret said, most people want to buy something and forget about it — rather than going to each brand's individual website.
"It's a no-brainer, especially if you're a replenishable product," she said. "You're getting exposed to millions [of shoppers] — everyone is on Amazon."
Amazon news to know
The FTC has approved an order to make a supplements company pay $600,000 over deceptive review practices. This is the first time the agency has enforced such an action.
In its latest attempt to curb the problem, Amazon is implementing a fee for certain UPS store returns.
Amazon Prime Video is no longer putting its big movies on the streaming platform. The production arm is focused on releasing a number of projects in theaters first.
What we've covered
Want to discuss this with our editors and members? Join here, or log in here if you're already a member.