Amazon Briefing: Vendors see an opportunity in AI-generated listing tools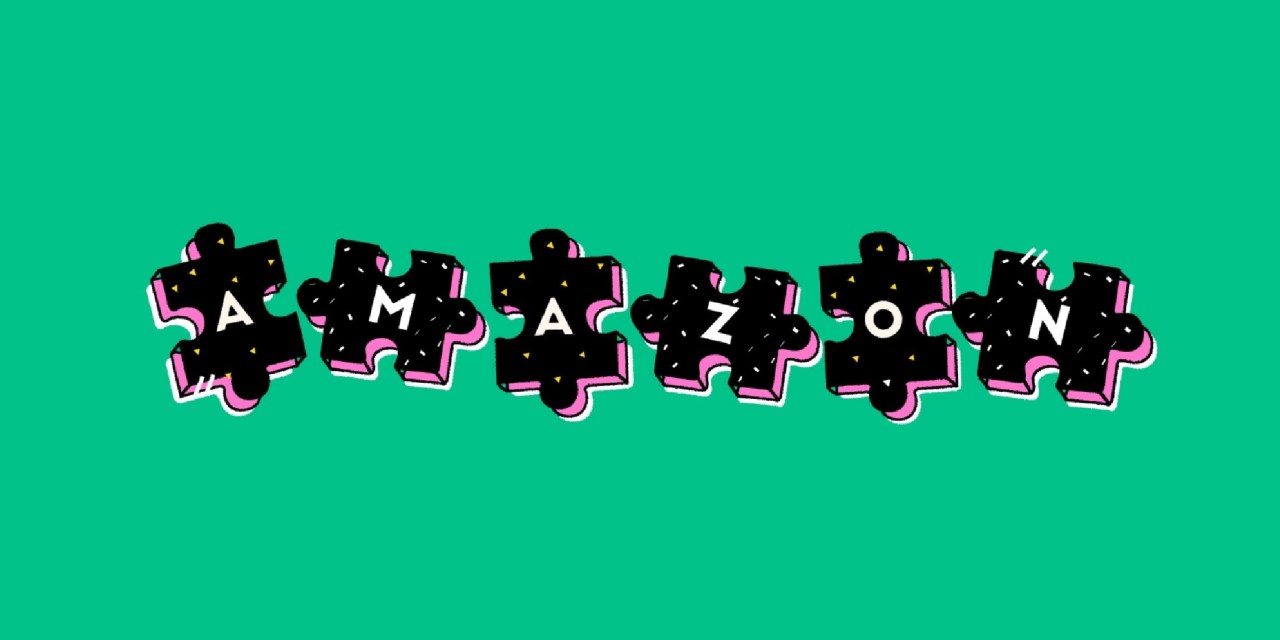 This is the latest installment of the Amazon Briefing, a weekly Modern Retail+ column about the ever-changing Amazon ecosystem. More from the series →
Undoubtedly AI has become the new tech-favorite buzzword, and vendors catering to the needs of Amazon sellers are increasingly trying to cash in.
Already, established providers like Helium 10 and Jungle Scout have unveiled new tools to help Amazon copywriters write listings — touting new technology like ChatGPT. Other startups like Perci and SmartScout have been been jumping into the fray for over a year now.
That being said, some sellers are still wary of such programs — as it points to a growing drumbeat of computer-generated content that all looks and feels the same. However, the companies behind these tools say their existing Amazon knowledge is helping fill the gaps that AI architecture like ChatGPT currently have.
Britton Upchurch, the founder of the tool Perci, believes he may have been one of the first to enter the space. Perci has been around for about four years, and was created because Upchurch himself used to do the arduous work of Amazon listing copywriting.
"It's really tedious and mind-numbing work — tactical retail writing," he said. "There are a lot of details that need to be right." For years Upchurch had also taught himself how to build AI models, and so he decided to bridge these two skills.
Perci works by letting sellers use AI to search the best keywords to target (as well as the ones to exclude) and then uses that along with a rudimentary description to create the framework for an Amazon listing that fits within the platform's parameters.
While Upchurch has been working on this for years, demand for his product has skyrocketed over the last few months — predominately from agencies and aggregators that want to streamline the work required for the hundreds of brands they work with.
"A year ago — even six months ago — the conversation was general 'I've heard of AI — that's a vague thing [and] I don't think it can do anything [to help my business],'" said Upchurch. Now, he went on, "everyone is getting directives from their companies — the conversation is which AI is best."
Indeed, Perci is far from the only tool out there promising to create Amazon listings from thin air. A quick search will surface names like Data Dive, SmartScout, Sellesta.ai and CopyMonkey — all purporting to the same things. And big names in the Amazon space are also unveiling similar tools.
SmartScout, which helps brands do market research on Amazon, unveiled its AI listing tool last February after about two months of development. The opportunity founder Scott Needham saw was the existing data his company had amassed over the last two years. "We can build [a listing tool] from the back-end that has our data to layer to into an AI listing creator," he said.
So far, he said, the adoption has been steady — a mix of individual sellers trying to learn the ropes of the Amazon world and brands that have thousands of SKUs that need to be updated. SmartScout didn't disclose how many customers use the tool, but said that while many existing clients use it the builder has also proven to be helpful for new customer acquisition. But Needham is also aware that this is a crowded area already — mostly all based on a similar tech architecture. "There's going to be a lot of parity between [the different tools]," he said. "They're all using a very similar back end." Indeed, what each tool can specifically bring to the table is the addition of non-AI code that's proprietary to each company.
That's Upchurch's belief as well — and why he's not too worried about the big players building out their own tools. In April, for example, Helium 10 unveiled an "AI-enhanced listing builder" tool. "We understand that creating and optimizing product listings can be a time-consuming process," said the press release announcing the new tool. "Our new AI-enhanced Listing Builder tool is designed to simplify this task by automating the process for you." Helium 10, as a whole, claims to have over 2 million users that generate over $6 billion on monthly Amazon GMV, so such a service is certainly catering to its large customer base.
But according to Upchurch, he's spoken with users who have found these competitor tools not as robust. "They think it's just plug-and-play — we put in ChatGPT and the user does the rest," he said. "There's a lot of extra things you need to baby along the way."
Some sellers are still unsure this is the future of Amazon listings. Chris Turton, managing director at Ecommerce Intelligence, tried to build his own listings using ChatGPT a few months ago. "What I got back was very generic," he said. "The content is very basic and hollow."
He sees a future where more brands try to automate this and the Amazon platform becomes mired in computer-generated text mush. "The automation process is going to reflect in the platform," Turton said, and it will force Amazon "to judge AI content differently from standardized content."
That's still in the future, however, but Turton thinks most AI-generated listings very clearly lack a human touch. Still, he's keeping an eye out for what's ahead. "It's only an area that's going to grow," Turton said. "We have to tread carefully — make sure you are getting the best for your listings and make sure it is replicating against the real world."
3 questions with Ambr Group: The aggregator consolidation continues apace
Earlier this month, Bloomberg reported that Amazon aggregator Suma Group was considering acquiring competitor D1 Brands in what it described as a "distressed sale."
Sure enough, earlier this week the two companies announced a merger and new name: Ambr Group. This comes as interest rates rise, e-commerce growth flattens and the once-hot aggregator industry begins to suffer. Some players, like Thrasio, have announced major layoffs and others have said they would lessen their deal flow.
Ambr Group now sees as the opportunity to be the leader in the aggregator consolidation space. With the two companies combined, it now is talking to others to bring underneath its umbrella. According to Andrew Savage — founder and CEO of Suma Brands and now CEO of Ambr Group — the industry headwinds are only temporary. He spoke with Modern Retail about the merger and his plans for the year to come.
The conversation has been lightly edited for length and clarity.
Does this combined entity mark a strategic turning point for Suma and D1?
I worked at Amazon for a while, and I'm a big fan of their leadership principles. And especially, I've always liked the one that's Day One. And that's actually where [the name for] D1 Brands came from. And so I think it's always important — if you want to continue to grow and get better on behalf of your customers and stakeholders, you always sort of have to treat it like you're starting anew every day…
One really important concept for us and for the team coming into this merger is that we, both sides, have a great history with what we built and what we've learned along the way. But we're sort of leaving that behind and building something new together from this point. And so that's one of the reasons we rebranded to the Ambr Group. And it really is our philosophy as we think about the path forward — it's like, okay, given our new level of capability after the merger, what are the priorities? Where do we go from here?
I don't think of it at all as losing Suma or losing D1 or keeping either of those. It's just, we've come together and we're leveraging that double calendar time experience in the space to get even better.
But I would say the ways that it's changed the business… one is just on the scale front. And so, it's no secret that it's been tough sledding in this space for a couple of years now, which is very atypical. If you look at like the macro-trajectory of e-commerce and Amazon — we're wholesale believers in that long-term thesis still. [But] this has been a course correction coming out of Covid. And there's been a lot of headwinds affecting businesses in that space that we view as transient and not necessarily reflective of the fundamentals of the business…
There's just been all these challenges, and a lot of those are overcome or mitigated through scale. And so we view this moment as the time when a lot of the small or medium players in the space need to find creative ways to come together to get that scale. That was part of the deal for us and for D1.
And I think that we've accomplished that we got a bunch of synergies through the combination — and so we're emerging at a larger scale and with much more efficient OpEx and operations. From a financial balance sheet/P&L standpoint, the business is in a much better state place — a much stronger place to build from through that combination.
Do you have a target for how many acquisitions you want to make in the next year?
Every business has a financial model and targets. But I think the important thing philosophically is that we believe that there's opportunity in this space to bring more aggregators into the Ambr Group — to leverage our platform, and to bring their own capabilities here. And so, we're very focused on the next deal or deals along those lines, and have active conversations going and are interested in talking to everybody in the space about that. That's our really near-term focus.
And then, beyond that, we're always looking for businesses that have great products. It all starts with that. And, [brands] that we feel fit really well with what we've learned…
Rather than artificially trying to force a number of businesses or a target on that front, we're really just assessing which deals will be accretive to what we're trying to do. I think, in the short term, that there's at least a couple more — you could call them roll-ups — but a couple more acquisitions of other aggregators or mergers with other aggregators that are going to be the most attractive [to us] in terms of getting to this scale and having the capability set to really take the businesses to the next level.
As a combined entity, are you profitable? What does your runway situation look like? Suma has raised over $150 million to date, correct?
That's a mix of debt and equity capital. In conjunction with the merger, we raised a significant amount of additional equity capital. I don't want to get into specifics, but our balance sheet is very healthy. We have a supportive lender who believes in our strategy in the space. And so that puts us in a good position to continue to do these consolidation deals in a way that is beneficial for both sides — and certainly continues the legacy of a lot of the great products that are out there and helps amplify that.
Amazon news to know
Some Amazon employees are planning a walkout in response to layoffs, the company's remote work policy and other issues.
Amazon recently announced it was working on a generative AI software similar to ChatGPT. But some people fear it may not be as fully developed as the company claims.
Amazon's palm-reading technology, Amazon One, won't be used only for quicker transactions. The company said that customers can also use it for age verification for alcoholic beverages.
What we've covered