Amazon Briefing: 'We barely have any margins anymore': As Amazon prioritizes profit, 1P brands face a crunch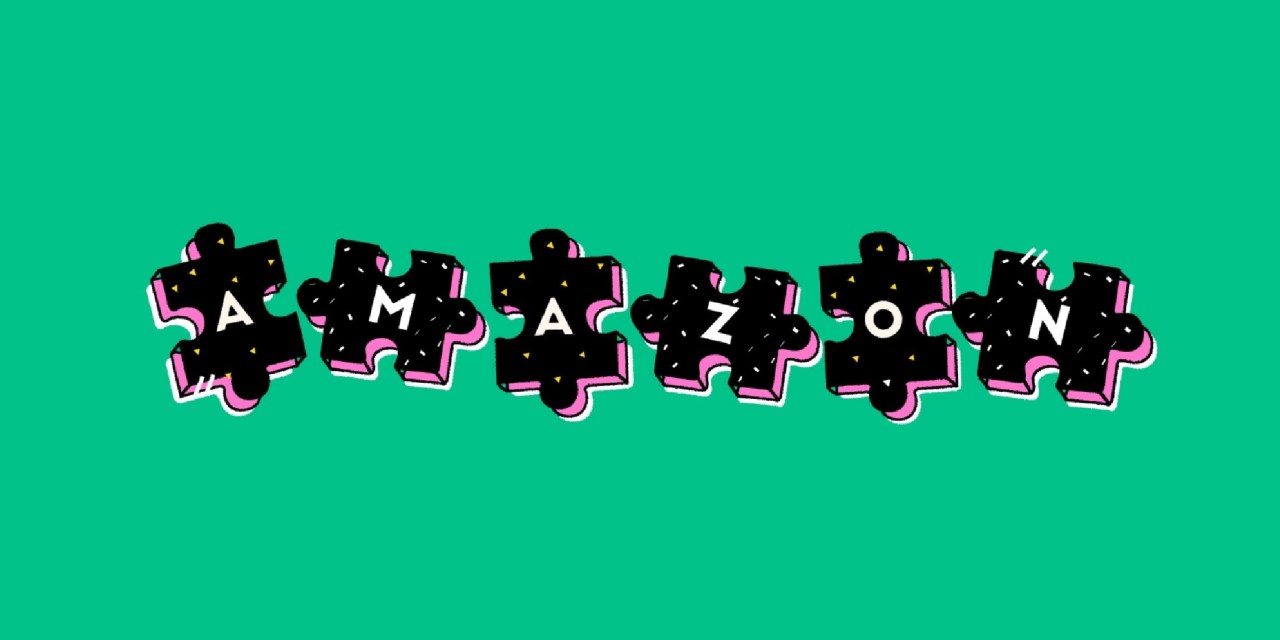 This is the latest installment of the Amazon Briefing, a weekly Modern Retail+ column about the ever-changing Amazon ecosystem. More from the series →
This is the latest installment of the Amazon Briefing, a weekly Modern Retail column about the ever-changing Amazon ecosystem. To receive it in your inbox every week, sign up here.
In the wake of a difficult economy, Amazon's first-party vendors are increasingly feeling the squeeze.
Multiple Amazon agency heads say that negotiations with Amazon for their 1P clients — who sell their products to Amazon on a wholesale basis — have become much more hard-line, often algorithmic. And brands that once relied on 1P as a way to sell products wholesale online facing fulfillment woes and increasingly find the economics to no longer work in their favor.
"It's been squeezing our margins year over year," said the head of e-commerce for a top maternity health brand in which Amazon's 1P represents about 60% of its sales. "We barely have any margins anymore."
The shift has been quietly happening for years now — but has come to a head in the face of an industry-wide profitability crunch. Amazon's operating income at its most recent earnings report was $2.53 billion, down from $4.85 billion a year earlier. As such, Amazon has begun a series of cost-cutting measures — including sweeping layoffs, warehouse closures and other ways to increase the bottom line.
This has translated into tougher terrain for the vendors. "Amazon has been cancelling POs, and changing the frequency and quantity, such that brands have less consistency and need to change their own supply chains," said Kiri Masters, head of retail marketplace strategy at Acadia in an email.
Through the invite-only program, Amazon's 1P offering essentially acts as a retailer, buying products in bulk at wholesale prices. The platform handles both the warehousing and the pricing. For brands that sell high volume of products on Amazon, 1P presented a more hands-off service that also gave better brand protection; they can offload items to Amazon at a pre-determined rate and then the platform would handle the rest. But this comes with certain tradeoffs — namely, control. Some brands have found Amazon discounting their products such that the economics don't work in their favor. Others say Amazon has canceled orders and let products sell out, while still expecting brands to pay for advertising on the platform.
In an emailed statement to Modern Retail, a spokesperson said: "We hold open and consistent conversations with our selling partners on business needs and, where relevant, seek improvements that positively impact our customers. We have faced and overcome many challenges side by side with our selling partners the last few years including supply chain disruptions, inflationary environments, and dynamic costs and have worked collaboratively to find mutually beneficial outcomes."
Earlier this year Amazon ran out of stock of one of the maternity brand's more popular products, which translated to millions of dollars of lost revenue as a result of a multi-day out of stock. Additionally, the brand said Amazon has lowered the prices of some of its products, which has significantly hurt the company's bottom line. "It's been hard on us to figure out how do we figure out a profit ourselves as a company," the e-commerce manager said, despite seeing sales continually grow year over year.
But perhaps most infuriating is the changing nature of negotiations with Amazon. Every year, vendors are offered a contract of terms — but many say the negotiations are becoming more and more difficult. "From a vendor management point-of-view," said Martin Heubel, a former Amazon employee who now runs a consultancy for 1P vendors, Amazon's new way of handling brands is to "not move an inch from their initial offer."
This, said Heubel, is especially true for small- to mid-sized brands. Bigger conglomerates like Unilever almost certainly have a direct line to Amazon's vendor department, and may be able to more easily negotiate with the company about terms and prices. But the players a bit smaller than that, said Heubel, "do not have any Amazon buyer sitting on the other side of the table — leaving them at the mercy of automated algorithms."
While most of the brands and agencies Modern Retail spoke with all say they have an Amazon vendor manager they directly work with, some said they still are finding it increasingly difficult to negotiate terms — and often chalk it up to a seemingly person-less system. The e-commerce manager at the maternity brand, for example, said sometimes their Amazon manager will manually change terms when it's favorable to Amazon. Other times, the brand is given an automated response about certain terms from a seemingly algorithmic channel. He's still unclear what parts of the process are manual and what parts are computer-led; "it's sort of like we don't know the real answer here," they said.
Not everyone, however, is sure that these changes are wholly Amazon-driven. Dan Brownsher, CEO of the agency Channel Key, which runs clients' entire 1P Amazon businesses, admitted that there has "been a noticeable decrease in PO volumes for 1P owners." But the culprit, he said, is "not specific to Amazon — more the macro-environment." That is, after years of economic growth, things are beginning to flatten out and demand is decreasing.
That's why Brownsher has seen an increasing number of brands either opt to sell via Amazon's 3P program or test out a hybrid model. "The leverage you can create on a 3P account has grown significantly," he said. For example, some of the brand safety tools — like its product review service Vine and certain advertising offerings — that were once only available to 1P clients have since been rolled out to the rest of the brands as well following Amazon's introduction of Brand Registry in 2017.
Indeed, over the last few years Amazon seems to have been pushing more brands to use the 3P service and keep 1P for its top-selling products. In the past, said Chris Turton, managing director of the U.K.-based agency Ecommerce Intelligence, "vendor was very much the pinnacle [of Amazon's offerings] because you had access to other brand tools. Now that's changed." As a result, he sees more brands opting to have more control and use Amazon's 3P platform — or test out a hybrid model where they sell on both.
But it seems that Amazon is also inconsistent with adjudicating which brands can use both its 1P and 3P programs. As part of brands' 1P agreements with Amazon, they are unable to sell their product on the marketplace themselves as they could compete with Amazon's set pricing. But many brands slip under Amazon's radar, multiple sources alleged.
"The whole concept [of a hybrid 1P/3P Amazon selling model] is gray," said Brownsher. "From what we've seen, if the vendor manager cares about you as a brand and they want your branded products within the [Amazon 1P] portfolio, then they will make it hard for brands to switch over to 3P," he said. "Other brands that may be smaller and have a lower profile, [Amazon] might not even know."
The maternity health brand finds itself in the former camp. "We're in the middle," the e-commerce manager said, "We're not P&G or Unilever but we do get noticed when we don't abide by these things." It's made things difficult for the business. The e-commerce manager said their brand first switched from 3P to 1P years ago because of the brand safety Amazon offered and how easy it was to sell products at volume. And despite the company's Amazon revenue multiplying 30x over the years, it's becoming harder to operate as a 1P-only vendor given increased Amazon control and thinning margins.
The e-commerce manager has wanted to put the products on the marketplace via 3P, but worries about the ramifications that would bring down the line. "For us, one week of a product being down is millions of dollars for us," they said.
As such, the manager finds themselves in a pickle. The brand is stuck in 1P, but is losing price and terms control and barely eking out a profit. And, the company can't switch to a program that would give it more control over pricing and fulfillment.
"The only answer is to bring out more products to the market at higher prices," they manager said, in an attempt to "make sure our products have a certain AOV so we have bigger margins to play around with." That is, until Amazon presents new 1P terms for these new products that eats into them.
Amazon news to know
One of Amazon's gaming executives is stepping down as that business unit continues to suffer. Bloomberg reports that John Smedley, who oversaw Amazon Game Studios office in San Diego for six years, is leaving the company.
Amazon continues to face scrutiny from European lawmakers over its warehouse conditions. According to Reuters, the company has been asked by members U.K. parliament to clarify earlier statements it made that watchdogs have called misleading.
Speaking of overseas warehouses, Amazon is closing three of its facilities in the U.K. According to the company, 1,200 workers will be impacted.
What we've covered