Amazon sellers look to the Middle East for overseas expansion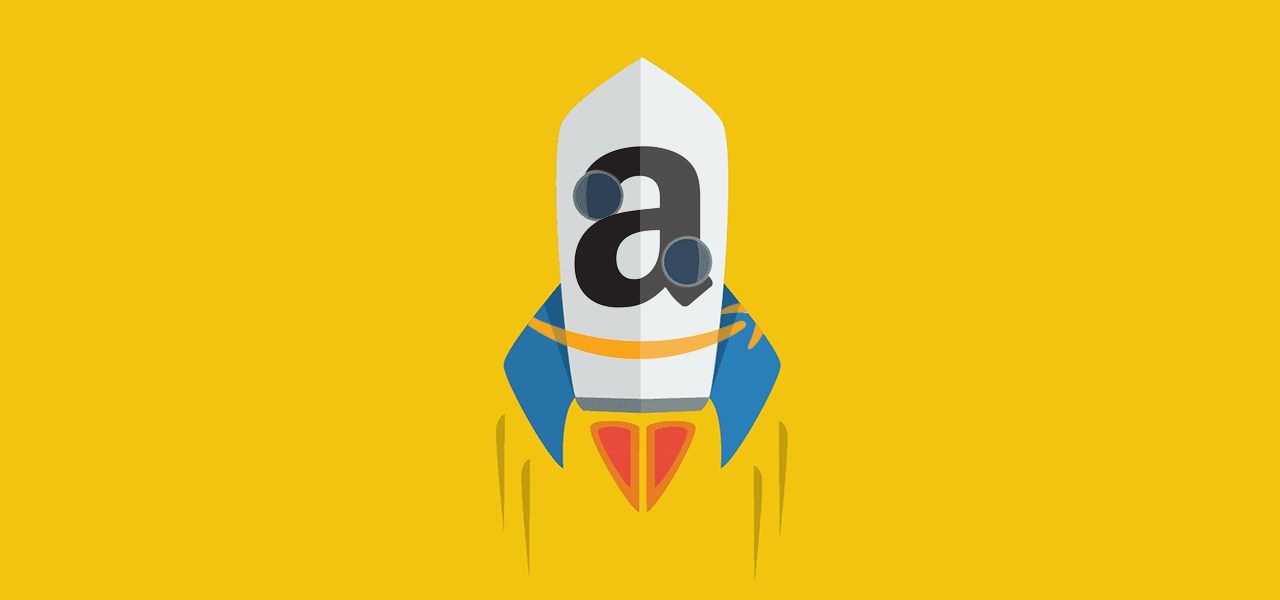 Ivy Liu
Amazon sellers are now considering expanding their online stores to the Middle East, as an opportunity to enter early into a market that Amazon has not yet fully penetrated.
Amazon accelerator Pattern, for example, expects its base of clients in the Middle East to jump by 50% this year. Other experts told Modern Retail that as governments in the region continue to make the area more attractive for businesses, it has become a more lucrative — yet relatively untapped — entry point for Amazon sellers. While European countries like the U.K. and Germany remain some of the most common first countries for U.S. Amazon sellers to expand to, the Middle East is fast climbing the charts.
In April 2019, Amazon launched its marketplace in the Middle Eastern region including the United Arab Emirates and the Kingdom of Saudi Arabia when it rebranded souq.com, a Dubai-based e-commerce company it had acquired in 2017 for $580 million. When it first launched, Amazon UAE had more than 10,000 merchants, many of which were from the U.S. and Europe. Sellers also had access to FBA and the same seller back-end technology as in the United States.
Later in September 2019, Amazon launched its demand-side platform that enables advertisers to programmatically buy display and video ads in the UAE. More recently in 2021, Amazon expanded its presence to countries like Egypt. Over time, the company has introduced a host of services including Prime same-day and next-day delivery in these countries.
"I would say that in the last three or four years e-commerce has grown very fast within the region. And that's largely been driven with the acquisition of Souq by Amazon," said David Quaife, general manager for Middle East and North Africa for Amazon Pattern. "With the growth of Amazon, especially in the UAE and Saudi Arabia, it has allowed for a vehicle for brands to come into the Middle East with a lot less risk," added Quaife.
A McKinsey report from September 2022 shows that "the number of people in the UAE and KSA who shop online on a weekly basis has doubled in two years." The outlook for UAE's overall e-commerce retail market is "strong" and expected to reach $8 billion by 2025. The McKinsey survey also showed that 42% of these shoppers buy groceries online at least once a week.
Quaife said conversations with brands exploring the Middle East are wide ranging. "There are some brands that have had experience in this region or they've got some demand from that DTC website. And they're seeing lots of deliveries coming out to Saudi Arabia to the UAE. And so they're like, we're actually seeing some decent sessions and orders going into the Middle East. Let's explore it further," Quaife said.
He added that at Pattern, he has seen a lot of data on the Amazon platform, and "what we see here in the Middle East is a lot of brands are actually getting sales and they don't know about it."
According to Dubai-based Krystel Abi Assi, founder at Amazon Sellers Society, the market size, the consumer demand, competition and, most importantly, the regulatory environment are all factors that indicate the rising popularity of the Middle East region in the Amazon ecosystem. Assi said she manages more than 300 accounts on Amazon in the Middle East most of which are small-and-medium-sized enterprises.
"Amazon has a recognized presence and a brand name — and its presence in the Middle East provides sellers access to a very large and growing consumer base. The limited competition that's in the Middle East is I think one of the biggest factors why a brand would want to expand into the Middle East," she said.
Of course, Amazon does have to fend off competition from local rivals like Noon.com. Launched in 2016, e-commerce platform Noon.com is backed by the Saudi sovereign fund and Mohamed Alabbar, the largest property developer within the region. Noon's home page is filled with products across various categories from Samsung phones to Philips personal care products. The company also has a "mega deals" box which is selling gaming monitors for roughly $130 and a sofa bed for $135.
"Both [Amazon and Noon] have really kind of galvanized the e-commerce market for growth," Assi said. "What that's also done is it has given a good entry point to brands that are not in the region."
There's always been a plethora of American brands present in the region on the brick-and-mortar and retail side, added Quaife. "There's thousands of Starbucks in every mall you go into, you've got PF Changs, Texas Roadhouse, American chains are everywhere, and there's always been a massive demand for American businesses and chains, either for F&B and also retailers like Macy's are also present here," he added.
In the past, the only vehicle to get into the Middle East was by partnering up with local franchisee partners or distributors. Typically those contracts require brands to lock in for five years or longer term. "There's always a bit of nervousness around that. So some brands have come here and ended up with big businesses in the Middle East," said Quaife, but the floodgates haven't fully opened.
In turn, Amazon agencies are ramping up support to help brands sell through Amazon in the Middle East. Podean, for example opened a regional headquarters in Dubai in 2020. Pattern also set up an office in Dubai in 2018.
"Now there's an easier route for brands to come into the Middle East and explore how they can grow in the market. We're based in the UAE, we've got offices here, multiple warehouses, and we can cater to the Amazon markets here," said Quaife.
Pattern said it represents roughly 20 brands in the region, including Thorne and Kong. "But that number, I think, is going to grow quite a lot, especially this year with the talks that we have at the moment," added Quaife.
But still, Assi warned that brands need to tailor their approach while entering a market like the Middle East, because it is a diverse economic region. Assi gave the example of DIY products which tend do well in the U.S. market, may not necessarily be the right fit for people living in Dubai, because it is a completely different way of life.
"It has varying levels of economic development. I like to always say, not everybody in Dubai drives a Ferrari," she added.