Grocery tech startup Swiftly raises $100M as it considers overseas expansion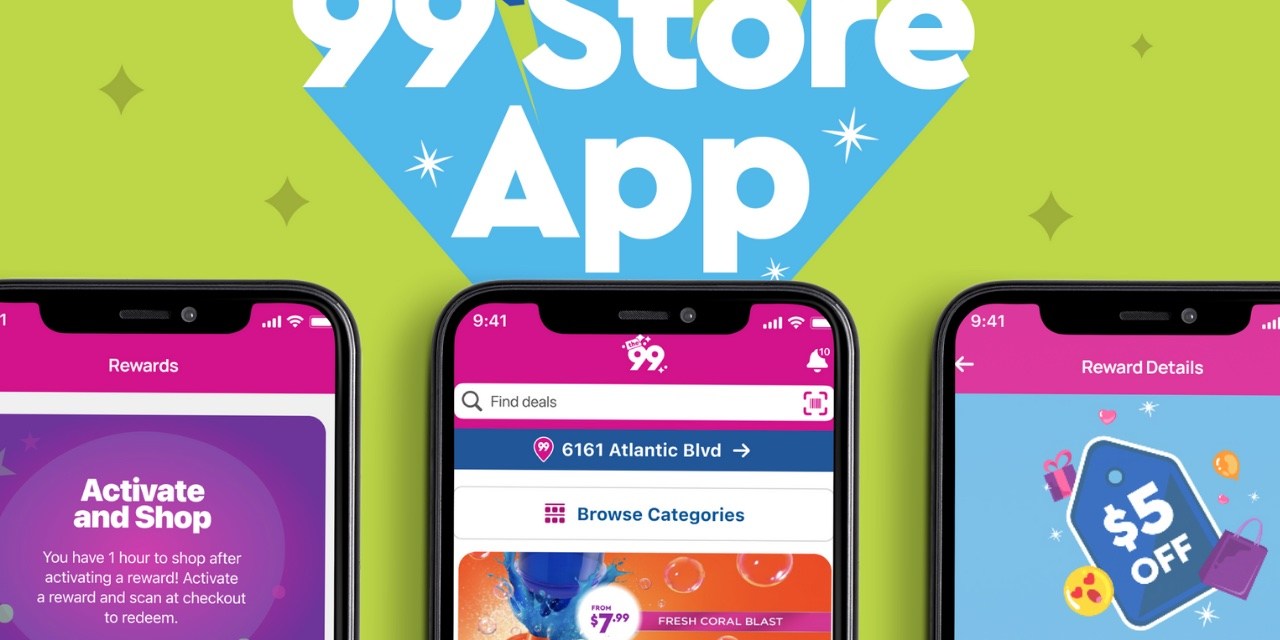 Despite the difficult macroeconomic climate, Swiftly Systems, a technology firm that works with grocery stores, recently secured its second round of funding for this year. On Monday, Swiftly announced that it has raised $100 million led by investor BRV Capital Management.
Founded in 2017, Swiftly is a technology platform that partners with retailers including Family Dollar, Lucky Supermarkets and Save Mart Supermarkets to help them engage customers better. The Seattle-based company powers grocers' websites and mobile apps to increase customers' digital usage and engagement. Through this, Swiftly has also built its own retail media network, allowing CPG brands to purchase advertisements that appear on grocery store websites and apps that are powered by Swiftly.
The company said the fresh round of funding will be spent on growing Swiftly's business —including, potentially, expansion into smaller markets. Swiftly Chief Technology Officer Sean Turner said the company is also considering expanding into key international markets including parts of Southern Europe, Canada and Mexico. The investor confidence in Swiftly stems from serving a category like grocery, which is in many ways recession-proof and working with an underserved market of smaller regional players in the industry.
Swiftly's technology powers 22,500 retail stores in the country and it said it had seen a 160% growth in these locations year-to-date. The company saw an 80% increase in gross merchandise value year-to-date. With this latest round of funding, Swiftly has also reached a pivotal milestone and surpassed $1 billion in valuation. "What this fundraise allows us to do is to onboard more retailers simultaneously, and grow the overall breadth and reach of our platform," said Turner, who is also Swiftly's co-founder.
With this latest cash infusion, Swiftly is also hoping to expand overseas in markets including Mexico, Canada, Europe and Asia. "I feel very fortunate to have partnered with BRV Capital because they have a lot of experience in helping their portfolio companies to expand internationally. And we've gotten a lot of interest from retailers in Mexico, Canada, Europe, as well as in Asia. One of the things that we've seen is that the retail media market is also less developed outside the U.S.," added Turner.
While the company's primary focus is grocery, Swiftly's Turner said it may also consider adding adjacent verticals like fashion, electronics, home improvement and sporting goods to its business. "Grocery is still a primary focus area for us. But we've seen inbound interest in adjacent verticals like fashion, electronics, home improvement, sporting goods. So, that's something that we're considering, as well, because the technology has a lot of just direct cross-application, the advertisers may be different. But the technology platform itself applies as is," added Turner.
Swiftly is placing big bets on the opportunity to be unlocked in the renaissance of the brick-and-mortar store. "I think everybody assumed that with Covid that was sort of the death of brick-and-mortar retail. But what we found is, even though there was a big acceleration in the transition to e-commerce, it's actually pulled down. And we are right back where everybody expected we would be had no pandemic happened," Turner told Modern Retail.
"And there hasn't been a lot of innovation in helping brick and mortar retailers, especially to help to engage their customer digitally over the last few years. All the VC dollars are really flowing to e-commerce capabilities, not as much to brick-and-mortar. So there's a big advantage there," added Turner.
The other big reason for investor confidence in Swiftly is the massive opportunity in retail media advertising. Last year, e-commerce giant Amazon alone clocked $31 billion in advertising revenue.
Swiftly employs first-party data that shows "customer interaction, interest and purchase" to help advertisers get more insights into their campaign performance and brand awareness.
"That enables brick-and-mortar retailers to build an ad platform, leveraging only their first-party data. And the thing with first-party data is it's become very important, because most advertising technology is built on tracking across the internet, using third-party advertising, tech and third-party data," added Turner. So far, Swiftly has collaborated with brands like Colgate, Hershey's, Pyrex and Dove, according to its website.
"They've done a very nice job of working with, in particular, retail brands that are probably smaller than massive national retailers like Kroger and Walmart. What they're allowing those brands to do is to replicate some of the same capabilities that those larger retailers have through its tech platform," said Bryan Gildenberg, senior vice president of commerce at Omnicon Retail Group. "And that's got enormous value in the U.S. in the grocery space, where there are a lot of small regional players," added Gildenberg.
"This is the type of business where they're going to help these businesses that would never have the capital to build Kroger or Walmart style capabilities, accelerate their ability to use their customer data, to manage to manage promotions more effectively," added Gildenberg.
While investments in retail have dried up, investors see value in backing certain categories that do well even in a downturn. "People are not putting a lot of money into things and also there's a lot of uncertainty about retail and retail fortunes," Neil Saunders, managing director of retail at consulting firm GlobalData said. "But I do think for companies like Swiftly, there is an interest because it's in areas where there's more confidence. Grocery doesn't really go into a recession the same way as other segments, because people have to buy food and groceries."
Swiftly will also have to be mindful of intense competition in markets outside the U.S., cautioned Saunders. "Foreign markets are very competitive. And some of them especially in grocery are a lot more consolidated than in the U.S. While expanding overseas is a good thing, but you can burn through cash pretty rapidly as you do it," he added.
Gildenberg said, however, that the valuation of Swiftly may be boosted by the hype around retail media. "[Swiftly]…is not an advertising platform as much as it is a targeted promotional platform," he said.