Hive Brands pivots away from the traditional marketplace model to become a DTC brand accelerator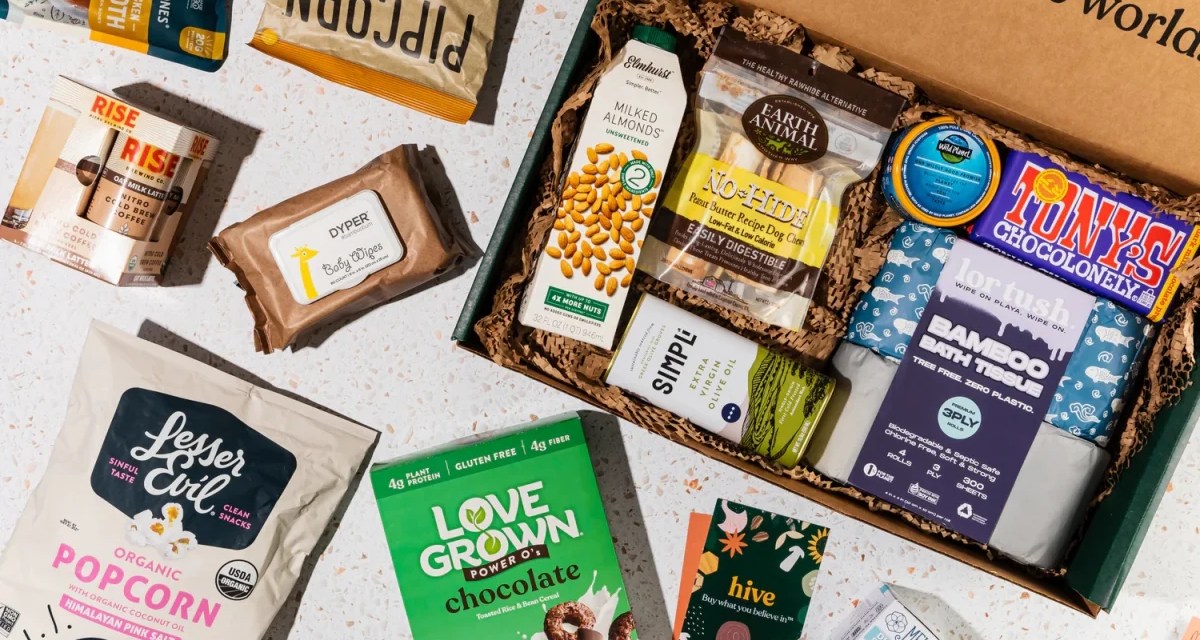 Hive Brands
Online marketplace Hive Brands is moving away from being a traditional marketplace. Instead, the platform will operate as an accelerator and aggregator for both new and existing brand partners. The move comes as sustainable grocery brands selling on the platform get crushed under rising customer acquisition costs and fulfillment expenses.
To execute this pivot, Hive Brands is striking exclusive sales partnerships with its brand partners. In turn, Hive will takeover aspects of their business like client acquisition, marketing expenses, ongoing logistics costs and fulfillment for its brand partners in this new "co-op program." For instance, Hive will feature these companies in ads that run on Comcast's TV and streaming network including NBC, ESPN and Peacock, thanks to a recent agreement it made with Forecast Labs, a division of Comcast. Hive will charge sellers a premium price to cover all of these additional costs cited above.
So far, the company said it has signed multi-year contracts with three brands, including Petal Soap, cereal brand Love Grown and coffee brand Tayst. Hive's new business model will officially pilot next month in June.
Founded in October 2020, Hive Brands was originally launched as a sustainable online grocery store that sought out, vetted and sold sustainable brands in the consumable space. Hive sells products from over 200 brands and has over 2,500 SKUs listed on its site, according to co-founder Katie Tyson. The company said its average order value is between $80 to $90. Hive's original business model is similar to Amazon's Vendor Central where it serves as a wholesale supplier to its brand partners — much like traditional retailers and grocers work with national brands. But, as Modern Retail previously reported, many brands that rely on digital wholesale partnerships are facing a profit crunch — even on Amazon.
As such, Hive sees an opportunity to take over everyday aspects of ailing brands so long as they agree to sell exclusively on its platform. Tyson described it as "an incremental addition that's going to strengthen our business."
"Emerging brands are going to have a harder time and a harder go of it even if they're doing everything right," said Tyson. "For us, we always want to be on the tip of the spear with the most sustainable brands out there. And a lot of that sustainable innovation is happening in startups and smaller companies," Tyson added.
Hive Brands is the latest to step away from a conventional marketplace approach. In March, online marketplace The Verticale relaunched as a social commerce platform, because there wasn't enough customer demand for people to use it as an avenue for transactions and instead served as a platform for bringing together new brands and consumers.
Tyson told Modern Retail that, "we're almost merging our e-retail model with a brand aggregator type of model that traditionally lives in more of the VC world. And we're doing that through deeper, more exclusive partnerships with some brands, and in some cases, even acquisition. We are now going to have an exclusive relationship. For us, it means better margins."
As Tyson sees it, Hive can help DTC brands that don't have the money to invest in growth. "It's all rooted in trying to help these brands that mostly were operating in the direct-to-consumer space that are starting to find that the economics of that model are no longer working for them," explained Tyson. She said out of the three brands that have signed up for Hive's new partnership model, two — Petal and Love Grown — were either looking to be acquired or were planning to shut down.
For instance, Jason Domangue, CEO of soap brand Petal, said he realized he wasn't going to be able to scale his business due to rising customer acquisition costs and lack of funding. "Our average order value wasn't high enough to overcome these problems and the escalating cost per acquisitions issues that we were dealing with on Facebook, Instagram, TikTok, it just started to skyrocket on us towards the middle of 2021."
Now, Domangue inked this new partnership with Hive. As such, the marketplace takes over all aspects of its marketing and fulfillment. "What I really like about this is it's not an exit, it's not an acquisition, it certainly feels a bit that way, but I can continue to run the business. I'm going to be able to remove myself from the day-to-day logistics and operations and focus on growing the product line," said Domangue.
Dave Marcotte, senior vice president of global retail at Kantar, said that many DTC brands are unable to grow big enough to become truly sustainable. "Direct-to-consumer works well until it doesn't. Unless you have a really specific niche that you can fill otherwise you're gonna die. You just can't do the volume," Marcotte said.
The big selling point for Hive is its TV partnerships that will feature these brands. Tyson said Hive will be including these brands in a lot of its marquee marketing efforts that taps into a strong base of its sustainable consumers. "We're going to be including our co-op brands with our TV media. And that's something that a lot of these brands would not have access to or even think of doing on their own," added Tyson.
Domangue said Hive has a "unique model" which he believes can solve problems for a bunch of companies like his that have been struggling to operate in the marketplace model. "This is kind of like a safe haven. We can continue to operate, grow the product, grow the brand — but they figured out a lot of the issues around the marketing acquisition problems that we probably would have never solved on our own."