How Foraged is building a marketplace for wild foods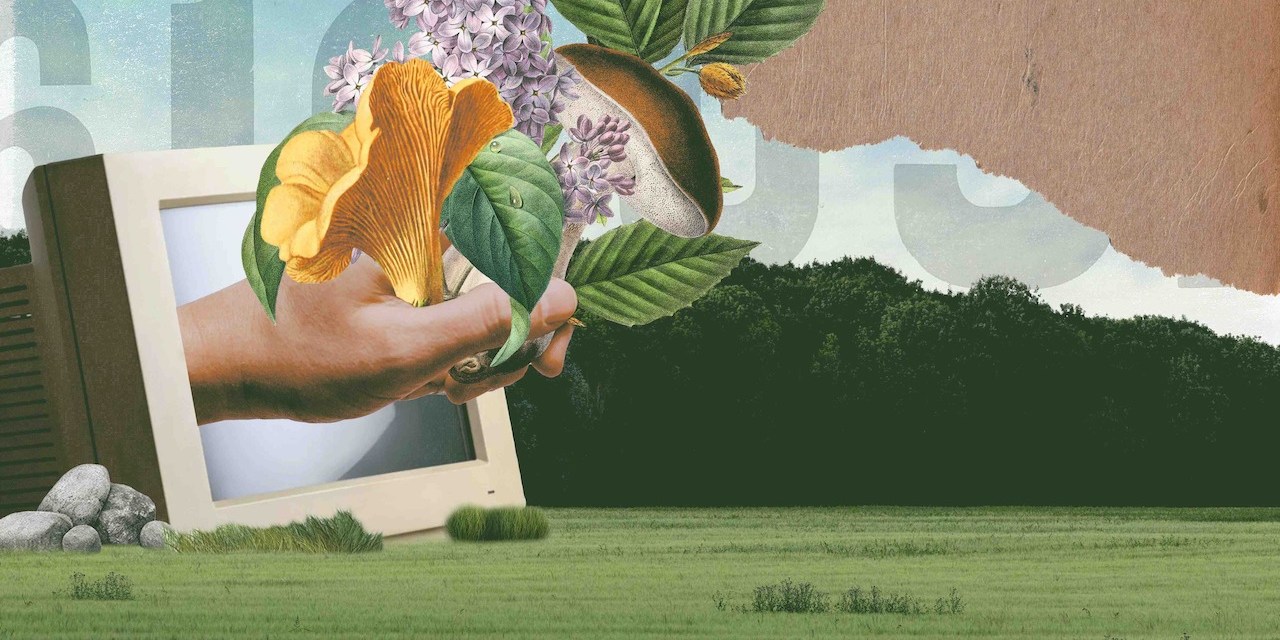 Foraged
Foraged, a marketplace for wild and specialty foods that launched in 2021, wants to bring hard-to-find foods to the mainstream. 
Aside from hundreds of mushroom and truffle varieties, Foraged listings include rarer food products and ingredients like bison hot dogs, bear grease and wild sea beans. This month the company announced $2.7 million in seed funding to support further growth; Foraged's previous investment came from restaurateur and "Top Chef" judge Tom Colicchio and HotelTonight co-founder Sam Shank.
Foraged connects independent wild food producers directly to the marketplace's customers. The company says it has experienced over 400% revenue growth from customers over the past year, with both at-home shoppers and Michelin star restaurants and James Beard award winners like Rob Rubba. Tens of thousands of customers are visiting the website every month, according to the company. The marketplace currently has about 4,000 products listed by nearly 1,000 sellers. With new funding and a growing list of storefronts, Foraged wants to ride the online grocery wave by catering to a more niche customer base.  
Foraged CEO Jack Hamrick told Modern Retail that interest in Foraged shows there is a growing appetite for more rare and underutilized ingredients among everyday cooks. Foraged takes a 10% cut of every sale, and provides the tech and paid advertising for the food producers. 
Overall, mushrooms remain one of the platform's top categories — but emerging ones include what Hamrick calls "edible home gardening," which include rare fruits and vegetables. In the last few months, the company has added meat and seafood sellers.
As for demand for wild ingredients, Hamrick pointed to growing industries of ingredients like culinary mushrooms — set to hit a $130 billion market cap in the U.S. by 2030. "But the market itself is fragmented — and with most varieties besides portobello, you can only grow at a small scale," he said. 
Bringing a fragmented industry to a centralized marketplace 
Much of the industry's sourcing and sales come from the enthusiastic groups of foragers and producers across the country, whose presence has become prominent on social media platforms like Reddit, Instagram and TikTok. Hamrick pointed to the fact that the "foraging" hashtag has over 1.4 billion views on TikTok as evidence that this trend is becoming more mainstream.  
That's when Hamrick identified the idea to bring this community of analog sellers to a digital marketplace, where they can list their goods through Foraged's storefronts. 
"We've attracted a lot of our vendor users through word-of-mouth," Hamrick said. This spawned an extensive application process, in which Foraged vets potential vendors for sustainability practices and verifies the types of foods they sell. 
Once sellers' stores go live on Foraged, they run their own businesses and Foraged handles the end-to-end tech solutions and marketing efforts. Hamrick said the company has started running digital ads on Meta, TikTok, Google, as well as doing influencer marketing. These are meant to complement each seller's own online presence, which also helps them drive traffic to their Foraged store. "Some of these vendors have nearly 30,000 followers on social media, anyways." 
Building digital tools for independent food producers 
But perhaps the most important advantage Foraged has for digital customer acquisition is SEO. Hamrick said the company bids on various long-tail keywords to drive traffic to the website. Examples include Google and social media ads featuring keywords like "dried morel mushroom" and "winter black truffle." "Because our core products are rare foods, there's usually little competition and that helps us climb the search rankings," he said.
In the upcoming months Foraged will unveil storefront customization to showcase vendors' branding and stories, as well as features like reviews. "We're also working on fulfillment tools for sellers, like advanced shipping tech and local pickup," Hamrick said. The company will also further invest in channels like email marketing in partnership with vendors, along with paid ads on other platforms like Pinterest.
Foraged's customer base goes beyond chefs and restaurants, Hamrick said. "The customers can range from grandmothers in Manhattan, Kansas, to Michelin star chefs in Manhattan, New York," he said. "Restaurants only make out about 10% of sales for the marketplace itself." 
Foraged is also building a wholesale arm to better service large businesses. The company just hired one of its early vendor users — and a former cook at Noma — to run its wholesale business that services restaurants, chefs and small food distributors. "The marketplace will still be the core, but the wholesale business adds value for attracting vendors," he said.
So-called niche marketplaces aren't new, with players like Etsy starting out as platforms catering to underserved offline sellers. In the food and grocery category, online services like Umamicart, Bubble and Hungryroot have popped up to target customers interested in subcategories, like Asian and organic groceries
Michael Felice, partner in Kearney's communications, media and technology practice, said more people are turning online to learn about interests, including cooking. "Appealing to more individualized tastes has resulted in the explosive growth of specialized markets of all kinds, stealing share from so many mass products and big box markets," he said. This has also impacted food and grocery, as demand for subcategories like organic, gluten free and vegan have grown.
"It's possible that meal kits, which became so big during the pandemic, were just training wheels," Felice said. "Now 'regular' people want to unleash their own inventiveness and creativity in the kitchen." On the other hand, he added that the challenges for small producers are less about sourcing and more about fulfillment and delivery — with customers expecting speed and convenience. 
Foraged is betting on making wild ingredients, typically sourced for high-end chefs and restaurants, more accessible to the everyday cook or enthusiast. The company plans to do this by increasing the marketplace's name recognition and attracting a wide range of sellers. "We only do as well as our vendors do, so it's in our best interest to continue improving the platform," Hamrick said.