How Bubble is building a marketplace focused on health foods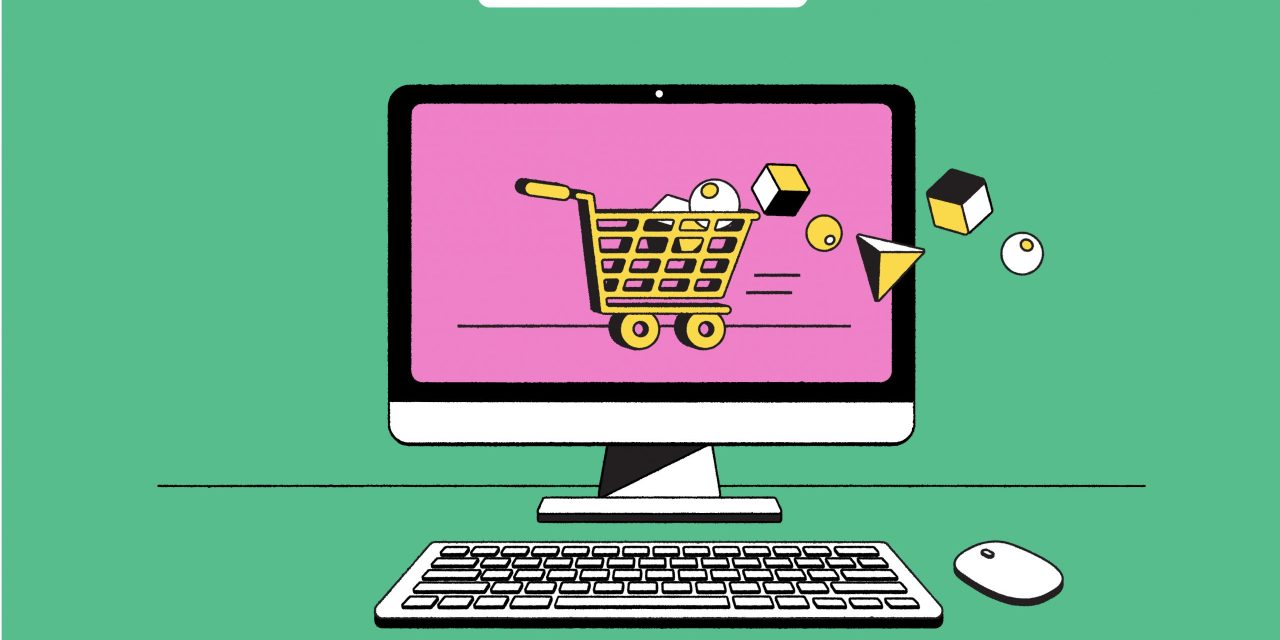 Health foods marketplace Bubble is combatting Amazon through niche product expertise rather than scale.
In January 2019, Jessica Young launched her online marketplace, Bubble, targeting health-conscious millennial and Gen-Zers with 500 shelf-stable, "healthy" snack products from around 100 brands like coffee brand Woken, popcorn brand BjornQorn and Fly By Jing. Now, two and a half years later, the niche marketplace has quadrupled its products assortment, and invested in self-service seller features to more quickly add new brands. Niche, category-specific marketplaces like Bubble are increasingly trying to appeal to brands as a friendly alternative to Amazon, as well as customers looking for a more curated marketplace experience, Young explained at Modern Retail's Marketplace Strategies Forum on Tuesday.
Before launching Bubble, Young said she felt there was a "white space" in the e-commerce market for healthy "cool" food brands with just a few SKUs. Financially, it might not have made sense for a food brand at that scale to open their own online storefront, yet competing with other larger snack brands on Amazon was also a challenge.
"The sweet spot is… what we call a mid-tier brand," said Young. "They are typically distributed at a local level… [and] they're definitely trying to sell online, but maybe not seeing efficiency there."
Young — a former director of product and operations at direct-to-consumer smoothie brand Daily Harvest — said she hoped to mirror some of the digital-first strategies of Daily Harvest, but as a marketplace rather than as brand.
"We saw how to connect with a [health-minded] online audience, targeting customers that were very similar to a Daily Harvest customer," added Bubble's chief technology officer, Savraj Singh.
The company — like many e-commerce grocery players — was bolstered by the pandemic's acceleration of online shopping. However, Bubble has no plans to be the next Instacart. Bubble executives have instead have spent time developing a strict ingredients ban on ingredients like artificial sweeteners, preservatives or trans fats, only stocking products which meet that standard.
"You can take two approaches: you can build things really big… or you can build something for a specific audience and do that really, really well," said Young. "We're in that latter camp…it's really centered around quality."
The platform also is trying to become a "support system" for brands, said Young. Recently, Bubble launched self-service features for brands to list their own products as well as a data dashboard highlighting consumer sales insights.
"We're in the position now to have recently launched our self-serve platforms," said Young. "Brands are able to list and sell as quickly as if [they] wanted to sell a rental on Airbnb."
The rise of the niche marketplace
Curating a better experience for customers and sellers is key for vertical, single-category retailers like Bubble, said Scott Kominers, an associate professor at Harvard Business School and researcher at National Bureau of Economic Research. "Smaller marketplaces or verticalized marketplaces really shine in the curation [of product]," said Kominers.
Curation isn't always the most important factor for consumers' shopping decisions, but it matters most for any product category where "quality is essential to the product," said Kominers. While a consumer might be fine with Amazon for their latest stock-up on toilet paper or Instacart for their grocery essentials, niche players can provide a more specialized service.
The pandemic, explained Kominers, only increased the demand for more curated marketplaces. "Consumers have just broadly gotten more used to e-commerce… They've shifted their purchasing of items [that] they would historically have shopped for in-person to online retailers," said Kominers. "The pandemic has also necessitated these types of marketplaces on the supply side: a lot of small brands lost their [traditional, in-person] sales channel… and had to adapt."
Given this, Bubble plans to continue to focus on its health food niche going forward.
The platform's executives hope to iterate on ways to categorize and segment their products online by diet type (e.g. vegan, keto, etc.) and product type. They also hope to expand out products and brands in current categories like vitamins and protein bars, as well as eventually expand their offerings to the perishable food space.
"If you want Oreos or you want something on demand, you're going to Instacart or Amazon, [because] there's a very specific inventory posted there," said Young. "Bubble has a very different inventory: 80% of brands on Bubble aren't on any other large platform. We're aggregating that inventory and complimenting your Oreo purchase [elsewhere]."