JD.com reports slowing revenue growth as consumer sentiment remains sluggish in China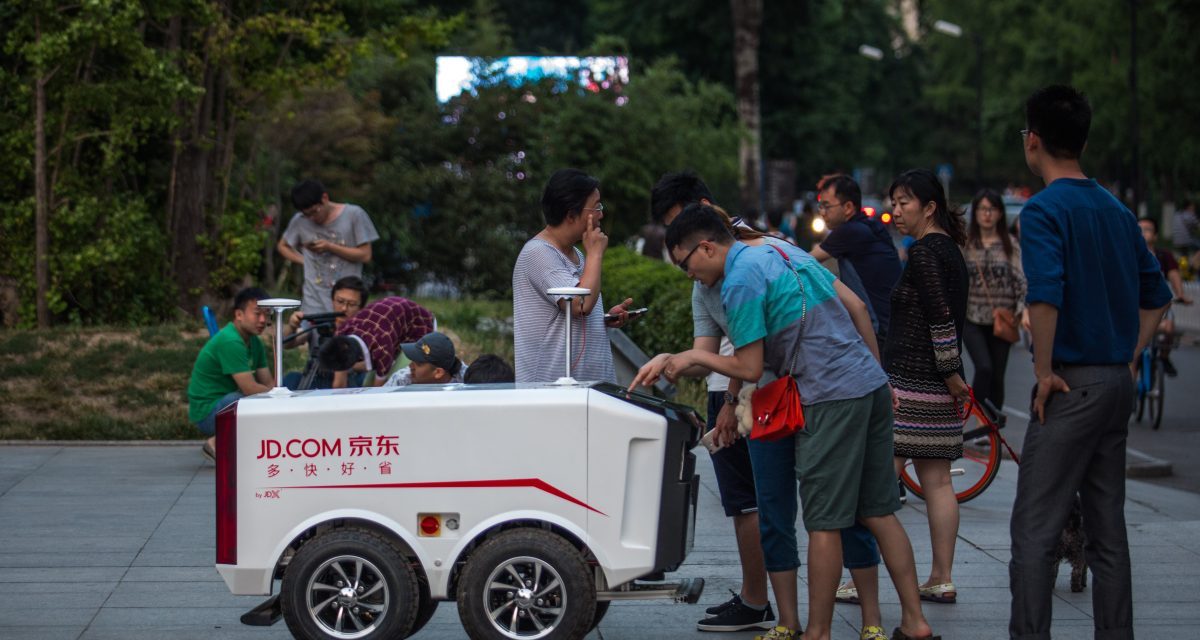 Jd.com
Chinese e-commerce company JD.com saw revenue growth slow in the fourth quarter, as consumer sentiment remains muted in its home country.
JD.com's revenue in the fourth quarter was $42.8 billion, a 7% year-over-year increase. In comparison, the Beijing-based company reported a 23% rise in revenue during last year's fourth-quarter earnings. The company's slowing revenue growth is indicative of the challenging economic environment many Chinese companies are facing. Consumer spending in the country has slowed after years of stringent restrictions meant to mitigate the coronavirus pandemic. While most of these restrictions lifted in December, that hasn't yet translated to shoppers spending a lot more money. In turn, China reported just 3% economic growth in 2022 — one of the lowest numbers reported in decades.
"We have seen the polarized trends of consumption patterns and spending power," JD Retail Chief Executive Lei Xu said on the company's earnings call. "On one hand, the number of middle-class and household users who attach great importance to the quality and function of goods is expanding. On the other hand, consumers have become more meticulous in their spending. Therefore, we see increasing diversification of consumer demand and consumption scenarios," added Xu.
While the company said it is cutting back on investments in new businesses, it reallocated resources to its retail segment to improve its products, prices and services, Xu said. "In terms of price, our goal is to be known by customers for providing the most consistent everyday low price. As such, we have gone through numerous bottom-up optimizations, including further streamlining our promotional programs and improving our traffic allocation mechanisms," said Xu.
JD is also closing its Indonesia and Thailand shopping sites, while launching a $1.4 billion discount program in China, spurring worries of a new wave of competition in Chinese online commerce, Bloomberg reported.
Xu said the company hopes to transform its marketing strategy from "focusing on big sales to creating an environment of everyday low price, gradually shifting people's shopping behaviors and driving up consumption activities on a daily basis."
JD has launched initiatives "including the compensation for higher prices and free shipping… and a price guarantee program, as well as the highly notable 1 billion subsidies program… it's one of the many programs in our aim to better our pricing strategies. And all these discount programs are not merely slogans," added Xu on the earnings call.
For the full year, JD.com's revenue was $151.7 billion, a 9.9% increase compared to 2021. Meanwhile, the e-commerce giant swung to a profit of $400 million from a loss of $810 million at the end of the fourth quarter last year.
JD's retail segment, which mainly consists of its online retail business, online marketplace and marketing services in China reported a revenue of $37.5 billion for the fourth quarter of 2022, a 4.3% decline from $39.2 billion in the same period last year.
According to Neil Saunders, managing director for retail at consulting firm GlobalData, the fact that JD is still pumping out growth is very positive. "I also take quite a lot of comfort in some of the things that JD is doing with its marketplaces and with its sites. I think there's a lot of innovation there, especially trying to grow third-party merchants, trying to grow the number of brands, bringing a lot more products, partner with Western companies and I think their partnership with Tiffany to sell more in China," added Saunders.
Last year, JD.com partnered with Shopify to increase its cross border sales enabling U.S. businesses with Shopify storefronts to list their products on the Chinese online marketplace. In May, the company ran a mid-year shopping festival offering benefits like deposit and platform fees waivers for hundreds of U.S. sellers with Shopify storefronts.
In February, Tiffany launched its first-ever online flagship store in China on JD.com. The company has also partnered with British luxury e-commerce venture Barclay Street in February 2022 to bring over 100 British and European luxury brands to its marketplace. JD.com has had success wooing foreign companies in the past including brand names like Adidas, Coca Cola, Dell and skincare brand CeraVe.
"They may have seen the growth rate decline. But strategically, they've done a lot of things right. And they're continuing to get a lot right. They've just got to try and ride out this slightly more challenging environment," Saunders added.