Earnings
// February 10, 2023 ■ 3 min read
PayPal growth slows amid e-commerce slump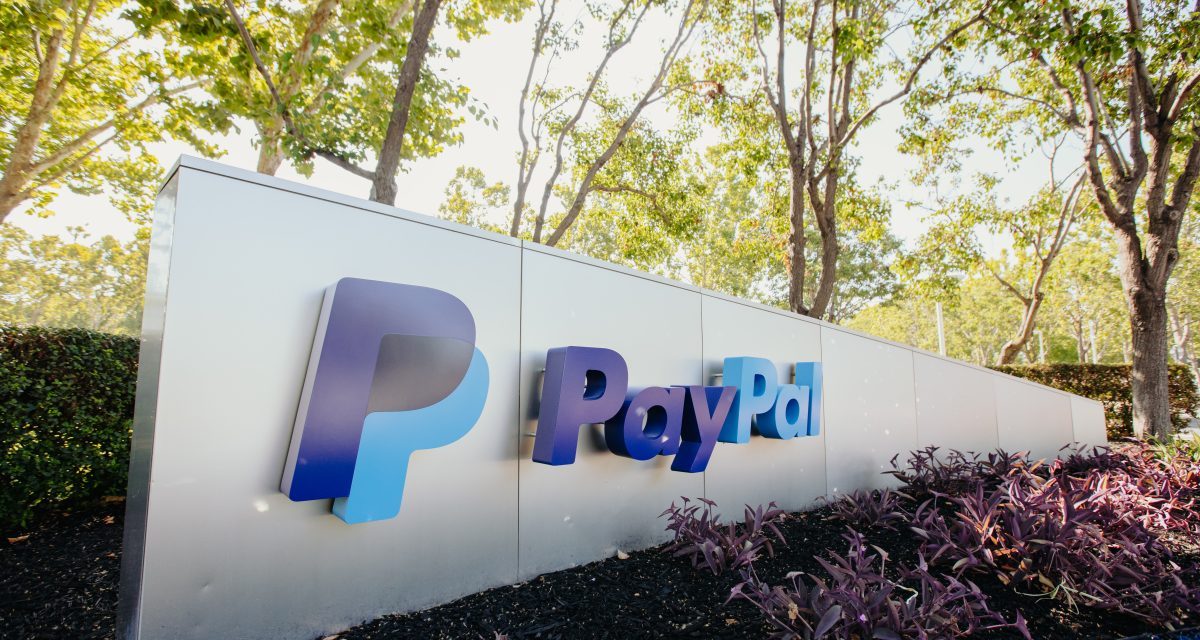 PayPal
PayPal's transaction revenue and payment volume both slowed in the most recent quarter as e-commerce comes under pressure from growing recession fears.
In the fourth quarter, PayPal's transaction revenue — or the fees charged to merchants and consumers on a transaction basis — grew 5% year-over-year compared to the 12% year-over-year growth recorded in the fourth quarter of 2021. The transaction revenue for the payments platform reached $6.7 billion from $6.37 billion for the same period last year. The growth in the number of payment transactions on PayPal also slowed to 5% year-over-year this holiday quarter, compared to 23% in the fourth quarter of 2021.
Overall, PayPal's revenue growth for the fourth quarter slowed to 7% from 13%, generating $7.38 billion compared to $6.84 billion during the same period last year. The fintech giant reported a nearly 15% rise in profits to $921 million from $801 million in the fourth quarter of last year.
Thursday's results come with the backdrop of layoffs PayPal announced last month. The company said it would lay off 2,000 employees or 7% of its workforce to address the "challenging macroeconomic environment" and focus more on its core strategic priorities.
This year, PayPal will target cost-cutting in areas like external vendor spend and its real estate footprint. The digital payments giant will allocate more resources towards the modernization of its checkout experience to drive password-less, one-click native in-app experiences using its data and AI capabilities across Venmo and PayPal.
For the full year, PayPal's revenue rose 8% to $27.5 billion.
"In a difficult macroeconomic environment with the overall growth of e-commerce continuing to slow, we still managed to grow our 2022 revenues by 10% [on an FX-neutral basis] to $27.5 billion… The quarter was clearly a positive inflection point and is a direct result of our intense focus and cost discipline and the pursuit of profitable growth," said PayPal President and CEO Dan Schulman on the earnings call.
In addition, Schulman announced that he would retire from PayPal at the end of 2023, feeling as though he was "leaving the company in a good place."
"I have a lot of passions outside the workplace… and frankly, I want to spend a lot more time with the people that I love," he added on the company earnings call.
The slowdown in e-commerce sales is a major headwind for payment providers like PayPal, said Neil Saunders, managing director for retail at consulting firm GlobalData. "One of the things that we're seeing in e-commerce is that the volumes are slowing down," Saunders said. "The level of sales doesn't look too bad because of inflation, but when you look at the volumes and the number of transactions going through a lot of sites, they're down. People are buying fewer things, browsing less often, they are impulse buying less often."
Schulman added that new products and services including PayPal's Buy Now Pay Later service drove significant lifts in checkout and incremental total payment volume over the last few years.
Saunders said PayPal will look to grow in ways that rely less on e-commerce. "What that means is obviously improving the platform for the consumer. Pivoting ito new areas like Buy Now Pay Later. I think that they're going to try and be a bit more innovative, to really engineer that top line up," he added.
Saunders added that the real risk in 2023 is, "we could start to see things really slowdown and the consumer lose some momentum."