Shopify aims to woo larger clients with a new stack for enterprise retail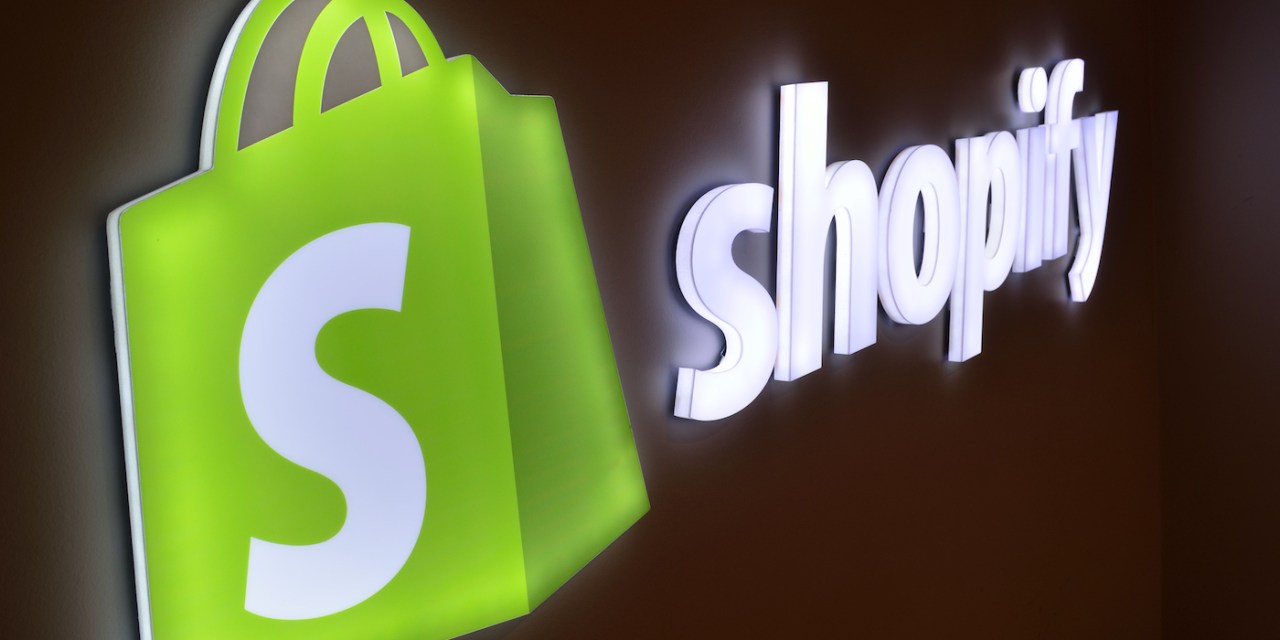 As direct-to-consumer brands experience business headwinds, Shopify is adding new software tools to woo larger enterprise clients.
On Tuesday, Shopify unveiled a new composable stack for enterprise retail called 'Commerce Components by Shopify.' This new program allows enterprise clients to access some of Shopify's core features, like its checkout, while also still being able to convert to some of the retailers' preferred back-office services, like CRMs or inventory management systems. The new stack also offers enterprise clients access to flexible APIs with no rate limits. Shopify said Commerce Components is a new, separate offering for enterprise retailers that complements its core offerings, like Shopify Plus.
Analysts told Modern Retail these new features are a significant step forward since the launch of Shopify's enterprise platform Shopify Plus in 2014. The Canadian tech major had to reset expectations last year, after a slowdown in growth led the company to lay off 10% of its workforce. At the end of the third quarter of this year, Shopify reported a revenue jump of 22% to $1.4 billion, while narrowing its losses. While Shopify got its start targeting e-commerce startups, it's now trying to grow by going after more enterprise clients, touting features like optionality and technical freedom.
Shopify said Commerce Components is built for large, global retailers who require multiple systems across their stack, with a GMV in the range of $500 million and upwards in sales. Commerce Components will give businesses "access to only the components of Shopify that they need, with the ability to leave behind what they don't. It's optimized for retailers who prefer to use individual components of Shopify in an à la carte way — integrating those components with the rest of their commerce stack," said Arpan Podduturi, vice president for product at Shopify in an emailed response.
Its pricing is usage-based and dependent on the components a retailer uses, said Podduturi. Shopify said it was launching this new suite of features with toy company Mattel, which sells brands like Barbie, Hot Wheels and Fisher-Price.
"Commerce Components by Shopify opens our infrastructure so enterprise retailers don't have to waste time, engineering power and money building critical foundations Shopify has already perfected, and instead frees them up to customize, differentiate and scale," said Shopify President Harley Finkelstein in a press statement. Existing enterprise retailers on Shopify include Glossier, JB Hi-Fi, Coty, Steve Madden, Spanx and Staples.
"It's an effort by Shopify to appeal to more enterprise brands. They're no longer trying to just be a solution for startups that they'll outgrow," Jason Goldberg, chief commerce strategy officer at Publicis told Modern Retail. "These could be brands that started on Shopify and are maturing and that Shopify may feel they're at risk of losing, because they don't have [adequate] features. Or it could be an effort in recruiting bigger enterprise brands," added Goldberg.
Mark William Lewis, the founder of an e-commerce development agency called Netalico Commerce, said the new offering is "targeted at larger brands that would lean towards more of a custom e-commerce platform and normally wouldn't consider an all-in-one e-commerce SaaS solution."
Shopify said Commerce Components gives retailers the speed and flexibility needed to build for the future. "This will fill the void of large merchants wanting to move more of their infrastructure to SaaS in the cloud, but still need more of the flexibility of a custom platform," said Lewis
Ultimately, Lewis said a key challenging for Shopify going forward is figuring out how to expand its core platform's ability to customize, so that larger merchants never feel limited by the fact that they're using a SaaS e-commerce platform. "They've made huge strides in the past few years in that direction, but there's still room to grow. This announcement though is a big step in that direction," Lewis said.