What went wrong with Shopify's quest to build a logistics business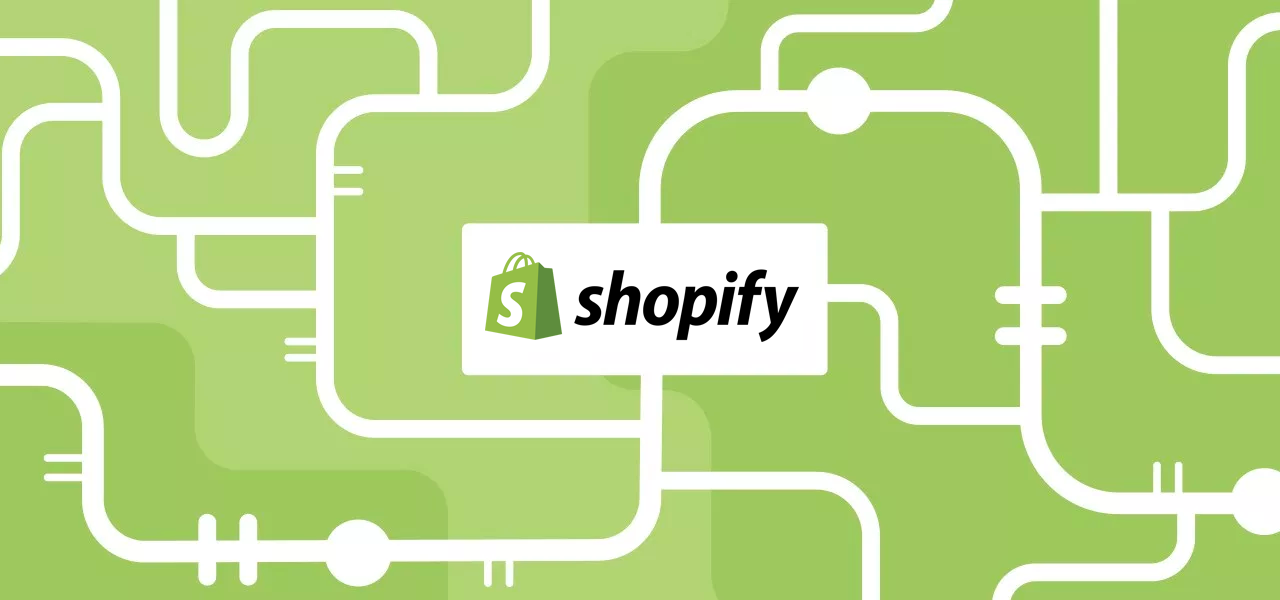 Shopify is selling its logistics business after top leadership said it became a distraction from the software company's core offering.
On Thursday, Shopify said it is offloading Deliverr and 6 River Systems, two logistics startups it has acquired over the past several years, to freight services provider Flexport and U.K.-based grocery delivery company Ocado Group respectively. This essentially marked the end of a four-year experiment in which Shopify sought to build out its own fulfillment network.
Shopify CEO Tobias Lütke in a note to the staff wrote that building the logistics infrastructure was a "side quest" for the tech entrepreneur. He added that over the past year, the Canadian tech giant has "been subtracting everything" that's in the way of making Shopify the go-to platfrom for merchants to build their e-commerce stores. Lutke also announced that 20% of the company's workforce will be laid off as it rightsizes operations.
Logistics experts that spoke with Modern Retail said many of Shopify's struggles with its logistics business stemmed from its pursuit of an asset-light 4PL model, where it acts as a broker to secure warehouse space for brands at 3PLs. That proved much harder to execute, as Shopify had to be the middleman between many different parties — which, in turn, can also impact margins.
Matthew Hertz, founder of logistics consulting firm Second Marathon, said that his firm started seeing a "substantial share" of clients coming from Shopify's fulfillment network and complaining about the technology being suboptimal, adding that the 4PL approach created more chaos instead of simplifying operations.
Shopify has been trying to tackle fulfillment for the last several years, in order to take on rivals like Amazon and offer merchants fast and low-cost delivery. To do so, it adopted a tech-driven approach. It introduced its Shopify Fulfillment network in 2019. That same year, it also acquired warehouse automation tech provider 6 River Systems. And in May 2022, Shopify agreed to pay $2.1 billion to acquire fulfillment startup Deliverr in one of the largest logistics acquisitions in the last few years.
But since Shopify launched its fulfillment network in 2019, it has shifted its logistics strategy multiple times, something that William Blair analyst Matt Pfau pointed out in an investor note published on Thursday. When it first launched its fulfillment network in 2019, Shopify touted its technical prowess, stating that its machine learning technology "predicts the closest fulfillment centers and optimal inventory quantities per location to ensure fast, low-cost delivery." Shopify also said it would be spending heavily on the initiative, investing $1 billion over five years.
But in 2022, Shopify started terminating contracts with some of the warehouses it had been working with, Business Insider reported at the time. That seemed to suggest Shopify was paring back on its logistics ambitions but then, just a few months later, the company followed that up with the announcement that it was acquiring Deliverr.
"Shopify's logistics efforts have been a point of contention with investors since the company announced its intention to enter the market in 2019," Plau wrote, noting that "investors have been concerned about the capital requirements of building a logistics network as well as the potential impact to margins." In turn, he said "the sale of the logistics business is going to be well-received by investors as it simplifies Shopify's story."
Hertz, for his part, said that "the physical world of logistics is really difficult and it's challenging for technologists to understand what exactly is happening."
According to Rick Watson, an e-commerce strategy consultant and CEO of RMW Commerce Consulting, logistics was never the right fit for a tech company like Shopify.
"I think it's just a misunderstanding of the type of business they were getting into. Logistics is a very low margin, efficiency volume business. And Shopify is supposed to be a high-margin software business, so the fit was never there," Watson said.
Jay B. Sauceda, the former CEO of 3PL Sauceda Industries, echoed Watson's point that the low margins in logistics get further squeezed in a 4PL model. "In a fulfillment relationship, you only have — let's call it — $2 to spend on the fulfillment fees. Those $2 go a lot further with one partner than they do when you're splitting them between a middle management layer, i.e. Shopify, and the fulfillment partner itself," he said.
Watson said Shopify's decision to offer fulfillment services to smaller merchants also likely contributed to margin issues. "It's harder to find the right third-party logistics provider for smaller merchants, because most good 3PLs are looking for volume customers. And as Shopify started its business, most of its customers were smaller customers. So there is a legitimate problem that they saw. But it's more they made a big mistake with how they wanted to solve the problem," added Watson.
In the press release announcing Shopify's decision to sell off Deliverr and 6 River Systems, Lütke hinted that Shopify was struggling with managing the logistics of, well, logistics. "To run logistics, you will use pen, paper, and phone calls a lot. And most of the time your service providers don't talk to each other. Coordinating them to act together is your burden," he wrote.
Sauceda echoed that the 4PL model is challenging. "It's already difficult to onboard merchants and take care of logistics when you're the 3PL, it requires a really strong understanding deep understanding of account servicing," he said. Sauceda's 3PL — which he sold in 2021 to Cart.com — was an initial partner of the Shopify Fulfillment network when it launched in 2019.
He added, "I think that what Shopify was trying to do in building a small business-focused network was really great. But what I found in my own experience, is that the approach of an asset light network makes it very difficult to make consistent quality of logistics delivery across an effort, because of having different partners with different processes and things like that."