Whatnot co-founder Grant Lafontaine on the livestream shopping platform's plans for 2023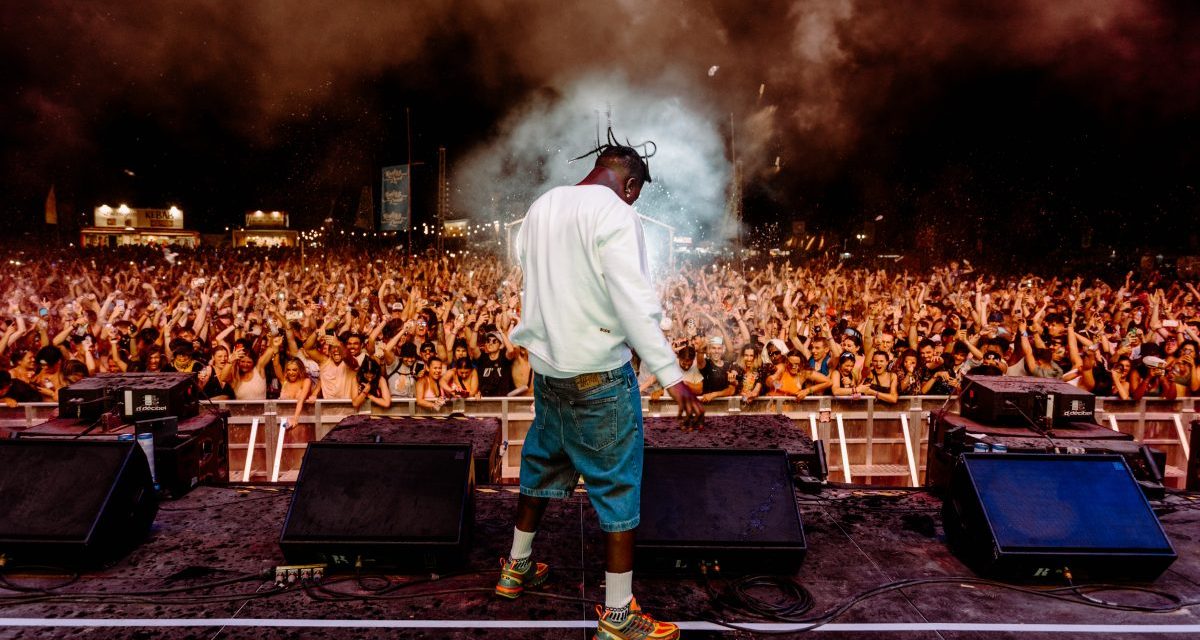 Get news and analysis covering the modernization of retail and e-commerce, delivered to your inbox daily. Sign up for the Modern Retail Daily Newsletter here.
Despite in-person retail sales bouncing back, livestream marketplace Whatnot said it has not seen any slowdown in its business following the coronavirus pandemic.
Founded in December 2019, Whatnot began by focusing on selling sports cards, comic books, and action figures to collectors and enthusiasts. Now, Whatnot is eyeing expansion into new geographies and categories. Over the next six months, Whatnot said it is planning to expand into a few countries in Europe. Whatnot Co-Founder Grant Lafontaine said fashion, in particular, is emerging as one of the fastest growing categories. Lafontaine said Whatnot is "well capitalized" and plans to add new functionalities, like tipping, this year. The company said hiring across every team will probably increase 40% or 50% this year.
"We've not seen any slowdown in the business whatsoever linked to before or after Covid," he told Modern Retail. "Our growth has and continues to be very good. Last year was our best year on record by a mile, last month was our highest ever month, to give you a sense of kind of our business trajectory."
Some analysts, however, aren't sure about the long term success of livestream shopping. Gartner analyst Brad Jashinsky said the shift in consumer spending away from consumer goods into travel and restaurants over the last 12 months is "the biggest difficulty that Whatnot and others are going to face." Modern Retail previously reported that a December 2022 Morning Consult survey found that about 78% respondents had never joined a live shopping event.
Whatnot came in at number nine on Andreessen Horowitz's list of top 100 marketplaces for 2023. According to a16z, the rankings are based on annual gross merchandise volume of each business. To be sure, Andreessen Horowitz is also one of the investors in Whatnot. Whatnot raised a fresh round of $260 million in Series D funding in July 2022 taking its valuation to $3.7 billion, up 147% from the $1.5 billion valuation in September 2021. Crunchbase reported that Whatnot's revenue jumped three-fold as of September 2022.
Whatnot makes money by taking an 8% cut out of every transaction. The app has sellers that are mostly resellers and collectors themselves. Individuals have to apply to be selected to sell on the platform; Lafontaine said that "less than 50% of people get approved." While Lafontaine did not share exactly how many sellers are on the platform, he said that last year, Whatnot had over 100 sellers do a million dollars worth of sales.
While Whatnot got its start in collectibles, Lafontaine said "fashion is our fastest growing segment by a pretty long shot." He added that while collectibles is still Whatnot's biggest category, "within a year or two I wouldn't be surprised if fashion is the biggest."
The fashion category has seen so much success on Whatnot, that Lafontaine said sellers are quitting their full time jobs to focus on what started out as a side hustle. He cited a seller named Zoreen, who has the username ZKStyles on Whatnot. He said Zoreen — who made over $50,000 in her first three months on Whatnot, quit her job in finance to pursue her fashion store that sells contemporary women's clothing full time. He pointed to another seller that goes by the user name Shoe Game Co, who started selling via livestreams on Whatnot and within three months sold $250,000 in sneakers and is now pursuing this full time.
"The driving force behind it all really is you know like the sellers on Whatnot, who are building businesses and community around the things that they're passionate about," said Lafontaine.
Whatnot is also betting on celebrities to help draw in new users. In March, Lil Yachty co-hosted a livestream show on Whatnot and gave away one of the rarest sneakers in the world from his personal collection: a pair of original 1985 Air Jordan 1s in the Black Toe colorway. Last week, Questlove partnered with Whatnot to auction vinyl music records from his personal collection.
Lafontaine said, category-wise, Whatnot will invest in electronics and continue to build out more fashion categories. He said the company will also look to add luxury fashion to build up the supply for more fashion goods.
Overtime, Whatnot is also looking to invest in making shipping easier. "Shipping is an incredibly important thing for both buyers and sellers, time, cost, ease of packing all those things," Lafontaine said. "There's some pretty exciting things coming up over the next few months in regards to it," he added, without naming specifics.
Lafontaine said shoppers continue to maintain stickiness to his platform in the post-pandemic world. "Regardless of if we're in the pandemic or not, if you look broadly at the world, there's still a lot of physical places that are disappearing, and people are looking to connect with other people or the things that they're passionate about [online]," Lafontaine added.
But Gartner's Jashinsky cautioned that "whether it's trading cards or collectible action figures or comics, all of these collector things that got really big in the last couple of years have in some cases slowed down."