Why Walmart is making it tougher for merchants to receive its Pro Seller Badge ahead of the holidays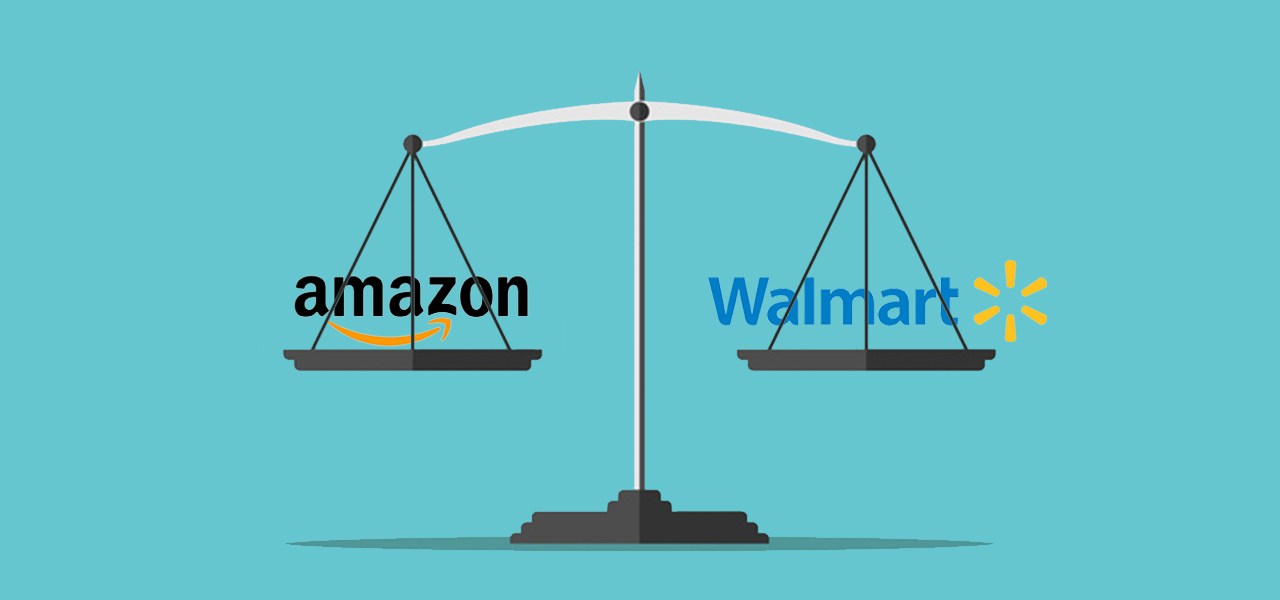 Ivy Liu
For the first time, Walmart has updated its approval requirements for its Pro Seller Badge, which highlights and rewards top-performing merchants on its marketplace. This move potentially signals that Walmart wants to capture a larger share of consumers' dollars this upcoming holiday season.
Walmart first introduced the Pro Seller Badge in October 2020 to help sellers increase conversions. The badge — which can be found in search results, product pages and in the online cart — looks like the verified users' check mark on Facebook and Twitter. In order to qualify for this badge, Walmart has increased its on-time delivery rate for sellers from more than 90% to more than 95%. The company has further narrowed the seller-accountable cancellations rate from less than 2% to less than 1.5%. And Walmart has added a new condition that a seller must have a response rate of more than 95% in the last 30 days to qualify for the badge. The retailer is also focused on fast shipping and expects sellers who want the badge to deliver orders in less than two days, keep handling time to under one business day and also set up weekend delivery. The changes were announced about a week ago but will become live starting September 20.
Sellers who spoke with Modern Retail said that as Walmart has grown its marketplace significantly over time, it was necessary for its professional seller program to evolve in some way. They believe these revised guidelines are a step in the right direction to ensure that shoppers get a top notch shopping experience on the marketplace. Sellers said Walmart wants to ensure that customers know who the sellers are, and make customers feel confident that these are legitimate businesses and not fly-by-night operators who can deliver a good customer experience.
"To me, they're waking up and getting into the game," said Phil Masiello, founder of powdered superfood brand Uplift Florae and CEO of revenue acceleration agency Crunchgrowth.
"I think that the primary motivation here is to try and get rid of all the bad sellers and be prepared for the holidays and give the customer on the Walmart.com site much more confidence that they can get their product," Masiello said.
Walmart significantly started to ramp up its marketplace business in February 2020, when it introduced fulfillment services for third-party sellers. In its first-quarter earnings call, Walmart Chief Financial Officer and Executive Vice President John David Rainey noted that Walmart's marketplace had increased seller counts in the U.S. by more than 40% year-over-year and the number of sellers using Walmart Fulfillment Services had more than doubled.
Masiello added that some of the customer reviews are a testimony to how much of a pain it can be to shop from some sellers through the marketplace. "People say — I never got my product. It took two weeks for me to get my product. If you did that on Amazon, you'd have the ability to do that maybe two or three times before you got booted off. So, if Walmart has allowed that for all these years, that's one of their problems," Masiello said.
But, Masiello said that over the past few years, "Walmart has taken steps to improve the seller product pages."
According to George Hatch, director of marketplaces at e-commerce accelerator Pattern, it's good that Walmart is cracking down on things like seller initiated cancellations, because that tends to leave a really bad taste for customers overall.
"One of the very worst things that a seller could potentially do on a marketplace is bring a buyer on, the buyers searches for a product finds a product that fits their needs, buys the product, is anticipating it being shipped to them and then for one reason or another a seller cancels that transaction. It's a really bad buyer experience," he said. Pattern works with over 100 brands on Walmart's marketplace including names like Balance of Nature and Athlon Optics.
Hatch said the percentage of sellers utilizing Walmart's fulfillment services continues to increase depending on the category and the search term used. "We're seeing search results as high as 80% to 90% as being shipped, whether it's 1P or 3P sellers shipping via Walmart fulfillment services."
The conditions to setup higher standards for sellers also comes at a time when overseas sellers from China, India, Canada, and the U.K. outnumbered U.S. brands on Walmart's marketplace, according to research from Marketplace Pulse. Walmart relaxed seller conditions in March 2021 for international sellers to start selling on its e-commerce platform.
"What they're trying to do is get ready for the holidays," Masiello said. As he sees it, Walmart likely wants to weed out bad sellers ahead of an all-important sales period, and give customers more assurance that they can handle their orders and deliver them in a timely fashion.
But, Masiello pointed out, for most sellers selling on Amazon, these changes are a "non-issue." "If I sell on Amazon and I sell on Walmart. There's nothing in here that I'm going to change my business practices for, because I'm already doing all this," Masiello explained, because Amazon has even more stringent conditions for sellers that sell under its Prime membership program.
On cancellation rates, said Hatch, "if we're doing Seller Fulfilled Prime for Amazon, we need to be three times better than what Walmart is asking us to be as a professional seller to even qualify for Seller Fulfilled Prime."
On Walmart's first quarter earnings call, the company's president and CEO of the U.S., John Furner, said that Walmart saw a "pretty significant increase in conversion rates" when a seller used Walmart's Fulfillment Services and offered delivery within two days. "That also leads to — growth in the advertising business," added Furner.
"In holidays, shipping time and being able to get product inventory before the holiday time period and gifting period is so critical. I think this is going to be help them compete against against Amazon, through the holidays and beyond," said Hatch.