Brands are launching podcasts as owned marketing channels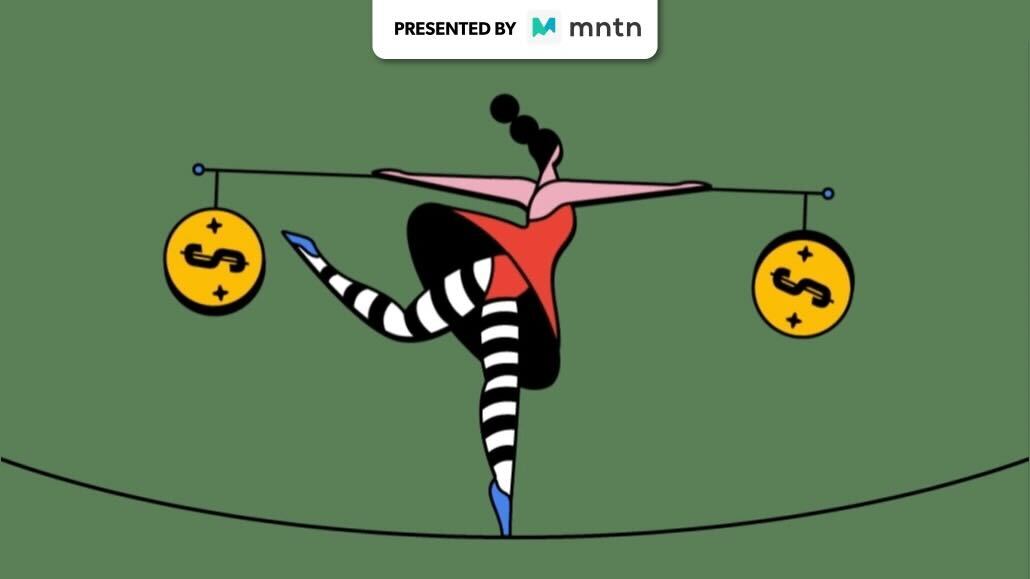 On March 22, membership-based grocery platform Thrive Market launched its own podcast called "But Are You Thriving?" The biweekly show will be hosted by Thrive Market co-founders Nick Green and Gunnar Lovelace, who will discuss topics like nutrition, wellness and sustainability with guests. 
Podcasting is the latest effort by retail companies trying to think outside the box given the ever-changing marketing landscape. Digitally-native brands have been running podcast ads for years, partnering with popular hosts to promote their products through unique discount codes. 
But launching a podcast is a whole different endeavor, and it's a bet on investing in owned media. Branded podcasts have shown to be popular with the general public. According to a 2019 BBC Global News neuroscience study, branded podcasts have proven to be more effective than TV or radio ads. Even within the retail world, branded podcasts are not necessarily new. Inside Trader Joe's, launched by the retailer in 2018, gives fans a tips and a behind-the-scenes look at the Trader Joe's history, operations and products. Furthermore, brands previously hosted these type of public-facing panels and interviews on platforms like Meta, but now want to own their content due to increasing algorithmic changes.
And so startup brands are getting in on cultivating a fanbase through the audio show format, and potentially use them as customer acquisition and advertising tools. 
Hard seltzer brand Nectar, which launched in 2020, debuted a YouTube-based weekly comedy podcast called "Under the Influence" in late 2021. The show is hosted by Necatar co-founder Jeremy Kim and friends, including mixologist and Barchemistry founder Wootak Kim and popular TikTok star Viet Trap. Every week, the co-hosts discuss listener-submitted questions or pop culture topics – and dish out life advice on issues ranging from dating to career building. "Under the Influence" currently has over 127,000 subscribers on YouTube and 180,000 Instagram followers.
But while Nectar is talking about culture, brands like Thrive Market are launching podcasts as an owned marketing channel to highlight their company mission to a wider audience. The show will feature guest interviews with executives and founders of Thrive brand partners, who will discuss topics like building sustainable CPG businesses and creating better accessibility to organic and sustainably-sourced foods.
The premiere episode of "But Are You Thriving?" features a discussion on climate change with actor and environmentalist Adrian Grenier. Upcoming guests include "Eat, Pray, Love" author Elizabeth Gilbert and nutrition trainer and YouTuber Thomas DeLauer, who's also a Thrive Market influencer partner. 
Amina Pasha, CMO at Thrive Market, told Modern Retail that the podcast is a result of brainstorming ideas on how to further tell Thrive Market's story and highlight different aspects of the food supply chain. "We already have a large digital presence, but we hadn't hadn't tapped into audio yet," Pasha said. "This is part of our approach to modern marketing."  
Pasha said that the audio format "not only helps humanize our brand, but also features the day-to-day business happenings and industry changes." The casual conversations are also a way to parlay Thrive Market's founders' backgrounds and how they built the company, Pasha said. 
"But Are You Thriving?" is being promoted the way the company rolls out new products from its private labels.
Thrive Market currently has almost 800,000 followers across social media and 1.2 million email subscribers, many of which aren't annual members. "About 80% of our audience isn't part of our paid membership program," Pasha said. "We expect to see new members coming through this new channel." The podcast is also being promoted on the Thrive Market homepage banner, in footer links and through dedicated email and SMS notification blasts.
The company is also using influencer partners to promote the new show. "A lot of the guests have their own strong audiences looking to their thought leadership," Pasha said. Additionally, the company's own employees were part of the rollout campaign, sharing link previews with their own friends and family.
At the beginning, Thrive Market's marketing team will be tracking episode downloads from both members and prospective customers. Thrive is also hoping to attract people interested in learning about new better-for-you brands from their founders.
Season two of "But Are You Thriving?" is already in the works, and will shift to being more of a member acquisition drive, in addition to an awareness play. This can potentially mean featuring Thrive's brand partners as sponsors of the show or partner with them on co-branded interview series.
Another online brand is using podcasting to create a dialogue around its products.
On March 16, direct-to-consumer infant formula brand Bobbie soft launched its own podcast, titled "Milk Drunk." The biweekly show is focused on surviving modern day parenting and navigating controversial subjects, like breastfeeding vs. bottle feeding and postpartum depression. 
"Milk Drunk" is also the name of Bobbie's online publication, which features tips and resources for parents. According to the company, each episode will be hosted by Brit + Co founder Anjelika Temple — also editor-at-large of the Milk Drunk website — and will feature "one parent of note and a bonafide parenting expert" to discuss the topic on hand. 
"I've been talking about doing a podcast since even before launching our DTC store," said Kim Chappell, vp of marketing and comms at Bobbie. "But I kept asking: 'Does the world really need another podcast?'" 
After being at the forefront of the formula shortage last year — and subsequently launching in Target stores nationwide in summer 2022 — Bobbie decided to launch the "Milk Drunk" podcast to further engage with parents. "Given the more intimate format, it's a great extension of the conversations our community is already having online," Chappell said. "It's also a way for people to understand why we're a values-based company and that we're investing in parenting resources."
Bobbie previously hosted expert panels on Instagram Live, which Chappell said "feels like a dead end now," especially with video reels on their way out. She added that having an in-house podcast also means the brand owns and controls the content, as opposed to having it live on Instagram.
The first three episodes of "Milk Drunk" are now available on Apple Podcasts, Spotify and Stitcher. The first episode features Bobbie's co-founders, Laura Modi and Sarah Hardy, discussing their approach to building a formula brand. Episode two's guest is Bobbie celebrity spokesperson Tan France speaking about his first year of parenthood. And episode three of Milk Drunk features another Bobbie ambassador, model Ashley Graham, discussing the woes of becoming a second time parent. The episodes also feature parenting influencers affiliated with Bobbie, like The Formula Mom and Dr. Shefali. 
Despite these brands audio pushes, podcasting is somewhat of a long term investment for startups. 
Unlike typical marketing campaigns on platforms like TikTok and Instagram, podcast production is a slow burn; podcasts often require months, or even years, to build up a consistent audience and monetize. "It's definitely a time-intensive investment and there is a lot of logistics involved in recording, like getting people their microphones on time," Chappell said. But "Milk Drunk" is also part of Bobbie's new move into lifestyle, which Chappell said includes launching a much-anticipated merch store this month. 
The podcast was teased out to email and SMS subscribers over the past few weeks, which Chappell says is helping build online buzz. "We're already getting inbound requests from business owners and entrepreneurs who want to be guests," she said. 
Once it establishes a listenership, "Milk Drunk" can also potentially become a marketing and customer acquisition channel. "We're not doing ads in the beginning," Chappell said. "But this spring, we're expanding our product line for the first time since launching and I'm hoping we can use it to do our own mini ad rolls." These spots may potentially feature behind-the-scenes R&D content showing how Bobbie develops its formulas. 
Thrive Market's Pasha added that the fact that brands are launching podcasts shows how much marketing has been transformed, even from a few years ago. "Our vision is to be a top destination for online wellness resources, and this is another outlet we can use to build it," she said. 
For these companies, podcasting is yet another owned channel to help show behind-the-scenes of how the brand works. It's also a potential community-building tool. "Our goal isn't to be the no. 1 podcast on Apple, but hopefully ["Milk Drunk"] can have a cult following down the line," Chappell said.