Research Briefing: Marketers increase use of in-store audio ads, measure retail media success via sales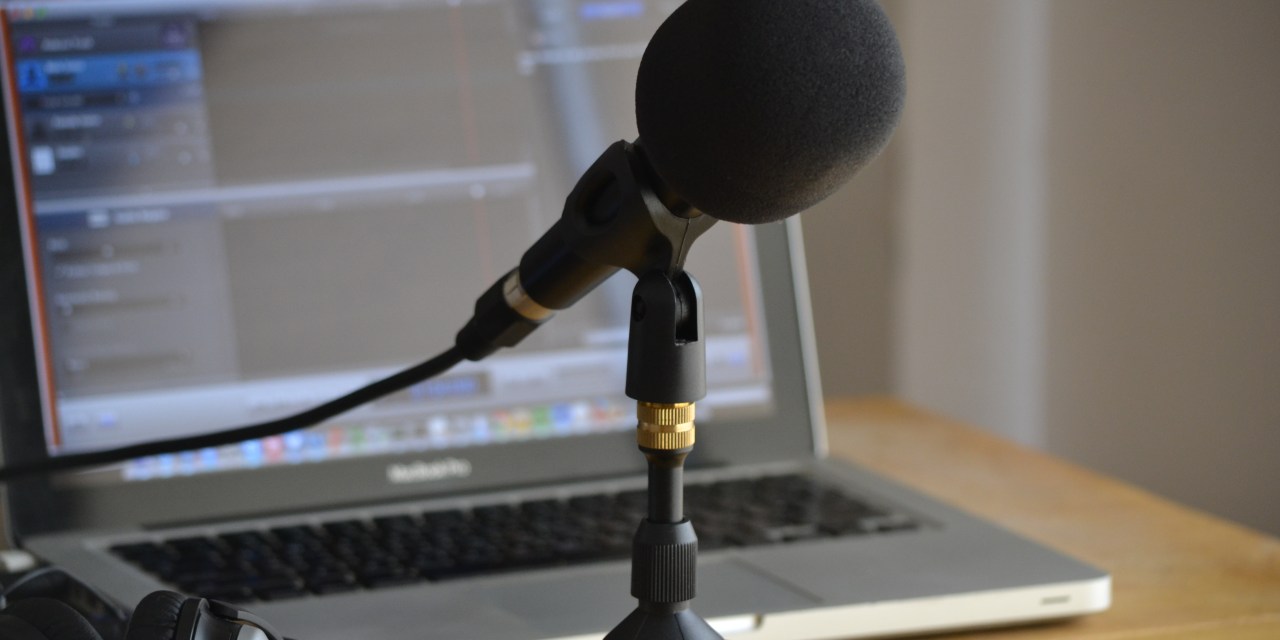 Welcome to the Modern Retail+ Research Briefing, your weekly curation of retail, technology and marketing research insights. Modern Retail+ members have full access to the research below.
In this edition, we share focal points from Modern Retail's recently released CMO Strategies series, which analyzes the roles of retail media and social media in marketers' playbooks.
Interested in sharing your perspectives on the future of retail, technology and marketing?

Apply to join the Modern Retail research panel.
38% of companies use retail media channels
There's growing interest among brands and retailers in in-store audio ads as the industry moves to better monetize retail media surfaces inside physical stores. In July, Walmart said that it had started beta testing in-store audio ads on Walmart Radio for the very first time. Retail analysts and executives said in-store audio ads are becoming more popular because they're an easy lift for retailers. They can broadcast these ads through a store's existing sound systems, rather than spending money to add in-store digital screens for display ads.
Overall, retail media's popularity as a marketing channel has been increasing the last few years. More than one-third of marketers (38%) said they use retail media advertising, according to Modern Retail+ Research's recent CMO Strategies report. That puts it just behind their use of display ads and social media. And, when marketers measure retail media success, they mainly look to commerce or sales rather than awareness metrics like impressions or engagement.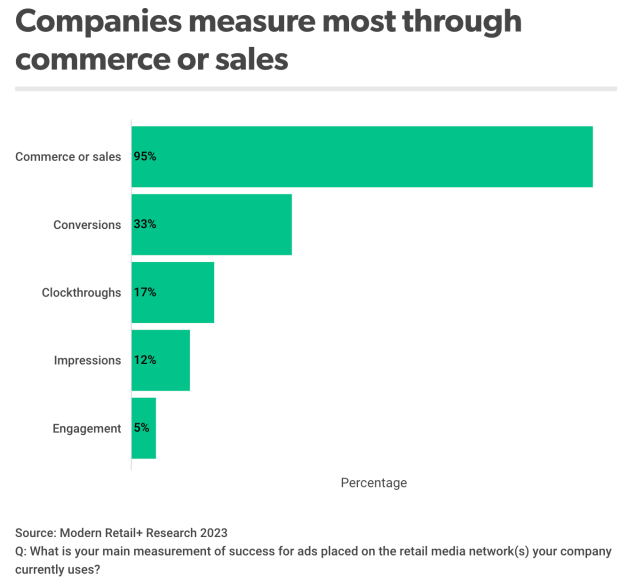 Key findings:
The majority of marketer respondents said that they measure retail media success via commerce or sales. Ninety-five percent of marketers said commerce or sales was the primary measurement of success versus 12% for impressions and 5% for engagement.

Cost of media is the biggest challenge facing retail media, with 92% of survey respondents saying cost of media was their largest concern – also a common concern for marketers across other channels.
Research Rewind: How marketers' social platform budgets stack up — from Instagram to TikTok
Instagram, Facebook, TikTok and YouTube took the top spots for marketers' budget allocation in 2023, according to Modern Retail+ Research's recent analysis of budget allocations across social media platforms. TikTok, which came in third, has fewer out-of-the-box tools for marketers than its legacy competitors, but its ability to create viral moments has pushed the platform to the top of marketers' minds.
However, when looking specifically at the portion of budgets marketers gave to the different platforms, the majority of brand respondents, 46%, told Modern Retail that they leaned toward allocating no marketing budget to TikTok and 24% spend a small or very small portion of their budget there.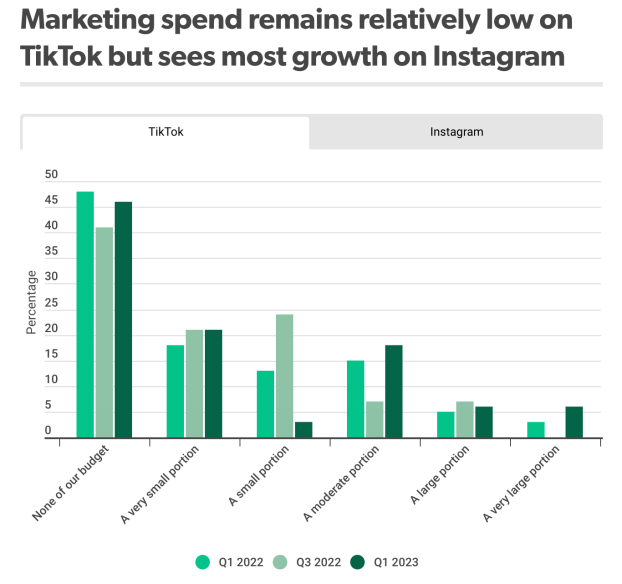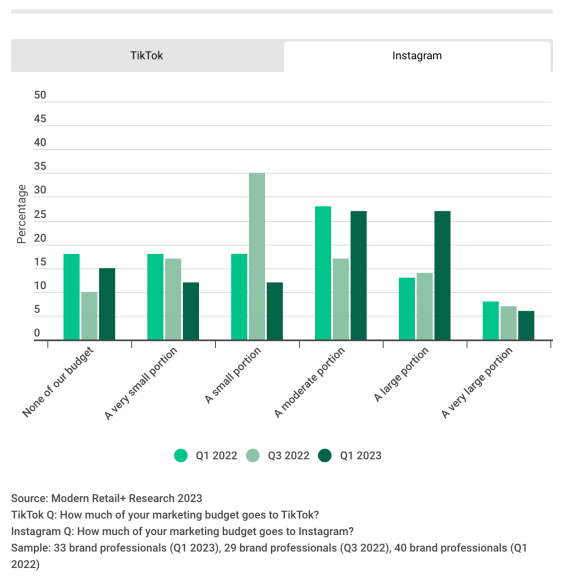 Key findings:
While TikTok has grown in popularity, marketing spend on the channel is still relatively low. Ad spending on TikTok may not be as necessary as on other platforms because the platform focuses more on creating viral organic moments and is not as pay-to-play as other social players. But many marketers trade predictability for that potential.

Instagram remained the recipient of the highest portion of marketing budgets. Based on YoY spend, Instagram received the highest average portion of social budgets, 20% on average spend a moderate to very large portion compared to 13% spending none or a small portion since Q1 2022.
See research from all Digiday Media Brands:
Modern Retail+ Research
Digiday+ Research
Glossy+ Research