Why more retailers are turning to in-store audio ads to grow their media networks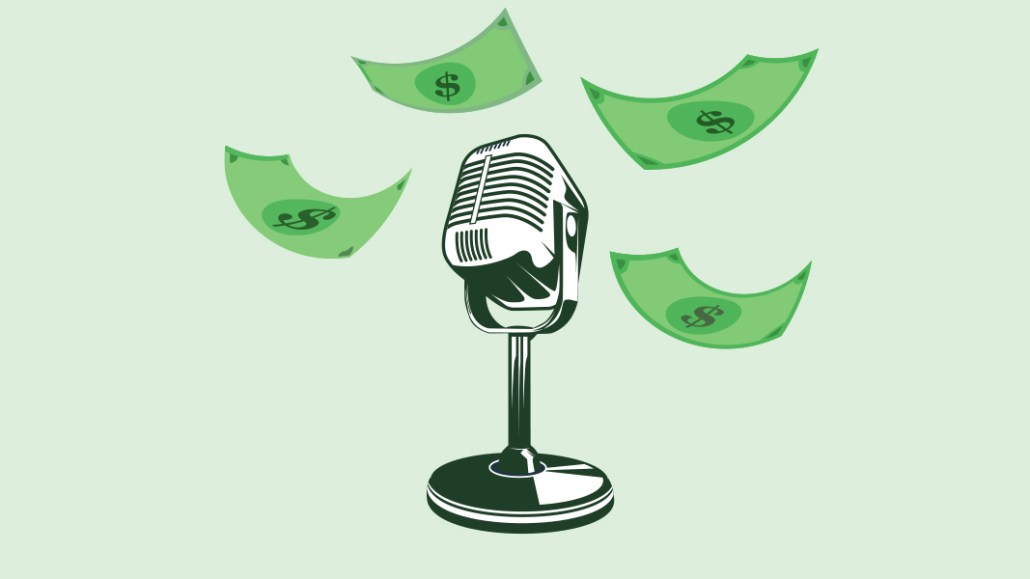 There's growing interest among brands and retailers in in-store audio ads as the industry moves to better monetize retail media surfaces inside physical stores.
Earlier this month, Walmart said that it had started beta testing in-store audio ads on Walmart Radio for the very first time. The country's largest retailer has plans to rollout these ads more widely to brands in the coming months, who can then purchase them by region or by store, the company said. In a blogpost, Walmart's head of omnichannel transformation at Walmart Connect Whitney Cooper wrote that these audio ads could serve as a "new upper-funnel touchpoint for brand marketers and out-of-home buyers."
Retail analysts and executives said in-store audio ads are becoming more popular because it is a relatively easy lift for retailers. They can broadcast these ads through a store's existing sound systems, rather than spending money to add in-store digital screens for display ads. Overall, experts said, this trend is linked to the rise of in-store retail media, which has been identified as the next frontier of growth within the booming retail media landscape. At a high level, this approach opens new avenues for brand building and promotional messaging.
Vibenomics is one of the tech vendors piloting this new wave of in-store audio ads. Vibenomics plugs into retailers' audio systems and sound systems and delivers audio ads as people are shopping. According to Paul Brenner, svp of retail media and partnerships at Vibenomics, the company has seen a surge in demand for audio advertisements playing inside stores and the company expects to add about 20 new retailers in the U.S. this year. Vibenomics works with retailers like Kroger and Hy-Vee and brands like Pepsi and Gillette to name a few.
According to Brenner, audio is quickly becoming the first mover for retailers that want to cash in on in-store digital media. "Audio is probably the lowest hanging fruit from the standpoint of investment," he said.
Retailers are more reticent to invest in branded displays on shelves and video ads on TV screens inside stores due to the costs involved, according to Andrew Lipsman, principal analyst for retail and e-commerce at Insider Intelligence. This also comes amid a broader slowdown in the retail sector. Last month, U.S. retail sales increased at a slower-than-expected rate of 0.2%, indicating a slowdown in the momentum of consumer spending.
"The key thing is there has been such an impediment to getting into digital in-store media, but there's things that slow it down, in terms of digitizing surfaces," said Lipsman.
However, Lipsman said, if retailers can plug into a sound system or existing sound device and start running these in-store ads, "it's like flipping a switch. It's much easier to turn it on and to turn it off," he said.
He said retailers are taking a much more relaxed approach to testing these out. "They say — we'll test it out and measure the results. And if it's not working and we think that it's interrupting the customer experience, we won't stick with it."
In March, a study by Insider Intelligence found that for 13 leading brick-and-mortar retailers including Walmart and Target, their in-store audience is 70% greater than their digital audiences, citing data from Placer.ai and Comscore Media Metrix Multi-Platform.
To better cater to this rising demand for in-store retail media ads, Vibenomics has been trying to boost its offerings to clients. For example, it recently struck a deal with research firm Placer.ai to offer advertisers a more robust sample size and better measurement standards.
"We've made the impressions more believable for the retailer and the advertiser. So, they can have more faith in the numbers. Remember, this is a one-to-many medium — I'm playing audio to however many people that are in the store at one time," said Brenner.
At present, Vibenomics offers in-store audio ads across more than 25,000 stores in the U.S. for close to 40 retail clients. But that number is expected to grow. The company is also actively working to onboard five to 10 international retailers in the U.K. and Australia.
These 30-second audio ads typically run for four to 12 weeks and mostly sell products from endemic CPG brands sold within the walls of the store that align with products on shelves. "That's where we spend the majority of our sales," said Brenner. In-store audio ads can lead to a 15%-20% lift in same-store sales, on average, added Brenner.
To further expand its footprint and coverage in the U.S., Vibenomics also recently announced a deal to combine its network with Stingray, another retail audio ad provider, to further expand its footprint and coverage in the U.S. with Stingray's existing clients including drugstore chains like Rite Aid.
"We're able to apply all of our tech to their existing customers, and suddenly create a much more targeted and programmatic offering," said Brenner..
While the last few years have fueled massive investments to support online retail media networks, for many retailers the most important revenue source is still their brick-and-mortar stores.
Ultimately, Brenner said, brands want more access to in-store digital inventory, because they want to apply more of their spend to where 90% of the actual products are sold. "I think you're going to see the retailers very quickly adapting to in-store audio as part of that planning. In fact, I think the retailers themselves, the ones that have retail media networks, will start to sell themselves. And they will start to view it as a way to grow budgets from brands," he added.
In the end, Lipsman said that retailers want to partake in the rise of in-store media. "But certain forms require more investment and longer testing and this is an easier lift. There's minimal physical infrastructure and requires minimal capital investments."