As uncertainty looms, retailers offer a divided view on holiday hiring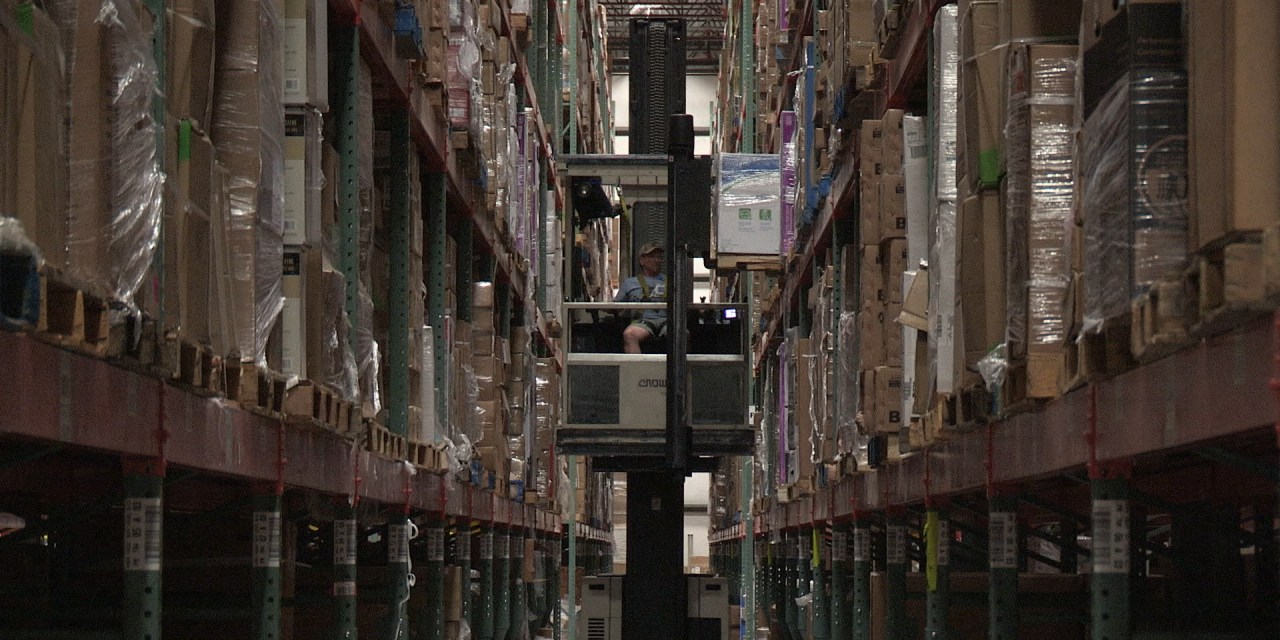 Walmart
Unpredictable demand is hampering retailers' hiring strategies this holiday season. 
In response, retailers have had a split approach to recruiting workers for the holiday season. Walmart, for example, has pulled back holiday hires to 40,000 — less than a third compared to last year. Meanwhile, Target said it is hiring the same amount of workers as last year at 100,000. 
As shopping behaviors continue to shift, predicting the workforce needed to deliver a seamless holiday shopping experience has become more challenging. Holiday sales are expected to grow 4% to 6% this season, significantly lower than last year's 15.1% according to Deloitte. More consumers are spending on travel and less on discretionary items as well as delaying major product purchases due to inflation. 
Retailers have so far had a divided opinion on how to respond to these trends. Some have either significantly reduced their hires in anticipation of a much slower holiday shopping season or hired roughly the same amount of workers, anticipating that there will still be a lot of pent-up demand from shoppers. 
"It is extremely difficult to predict and forecast spending and consumer behavior this year," said Monica Plaza, chief strategic officer at online staffing platform Wonolo. "We've seen, even in the past few months, that behaviors have changed in a variety of different ways from simply not making purchases to changing brands or retailers."
Why retailers are hiring fewer workers
Plaza said cutting back the number of hires, as is the case at Walmart, is a common way retailers are dealing with the uncertain demand. She said this hiring method would give retailers more wiggle room to hire additional workers if needed and avoid unnecessary labor costs.
Macy's has also cut its holiday hires to 41,000 from 76,000 last year, saying its enhanced hiring process has resulted in a 40% decrease in turnover. Meanwhile, Dick's Sporting Goods is planning to hire 9,000 workers compared to 10,000 last year. 
Retail employers nationwide, on average, pay $18.05 per hour, with total compensation cost reaching $23.60 if benefits are taken into consideration, according to data from the Labor Department released in September. Retailers even began touting perks like sign-on bonuses and tuition assistance in an attempt to lure in applicants last year amid the worker shortage.  
"Labor is often the most expensive line item on an expense sheet, and overstaffing can be a really major blow to your bottom line," Plaza said. "So having more flexibility is a strategy that enables retailers to optimize those expenses." Hiring roughly the same amount of workers as last year could make it harder to adjust if the demand doesn't pan out the way retailers predict.
A survey from Gartner released in September indicates that 28% of shoppers plan to reduce spending this holiday season. Retailers — including Amazon, Target and Walmart — also plan to kick off the holiday shopping season early, which would help spread out holiday shopping plans and put less strain on workers.   
Why some retailers are hiring the same amount of workers
However, having fewer workers this holiday season does have potential pitfalls. Experts said this could trigger a hiring blitz if people end up flocking to stores or e-commerce sites on Black Friday and other promotional periods this season. 
Katherine Toll, principal at consultancy firm the Parker Avery Group, said that finding retail workers as well as retaining them has been a struggle. Among frontline retail workers, 49% are considering leaving their jobs over the next three to six months, compared to just 38% of U.S. workers in total, according to a survey from McKinsey & Company in April.   
"The stores have been running so understaffed," Toll said. "For the customer, I think they're going to get a better experience because they will actually have people in the store that can service them." 
Much like Target, Kohl's told the Milwaukee Business Journal that it is also planning to hire roughly the same amount of people as last year's 90,000 figure.
Preparing for the holiday shopping season isn't just a matter of predicting consumer spending. Retailers also have to grapple with how they choose to shop: in stores, online or buy online, pickup in-store.
Carrie Habel, senior manager at the Parker Avery Group, said some retailers are cross-training their employees as traffic to certain departments may fluctuate depending on the day. A job posting for seasonal hires at Target, for example, indicates that the company expects team members to work in different departments, claiming "no two days are ever the same." Kohl's, on the other hand, said it needs workers to staff its "omni power centers," which are mini-fulfillment centers within stores.
"[What] some of the smart retailers are doing is really focusing in on hiring for people that can play multiple roles," Habel said. "That kind of cross-category skilling is really important." 
Regardless of how retailers make holiday hires now, Wonolo's Plaza said the right hiring decision remains to be seen.
"It's going to be dynamic in terms of the kinds of approaches we see with retailers," she said.