Earnings
// September 22, 2022 ■ 4 min read
Costco won't increase prices, citing membership growth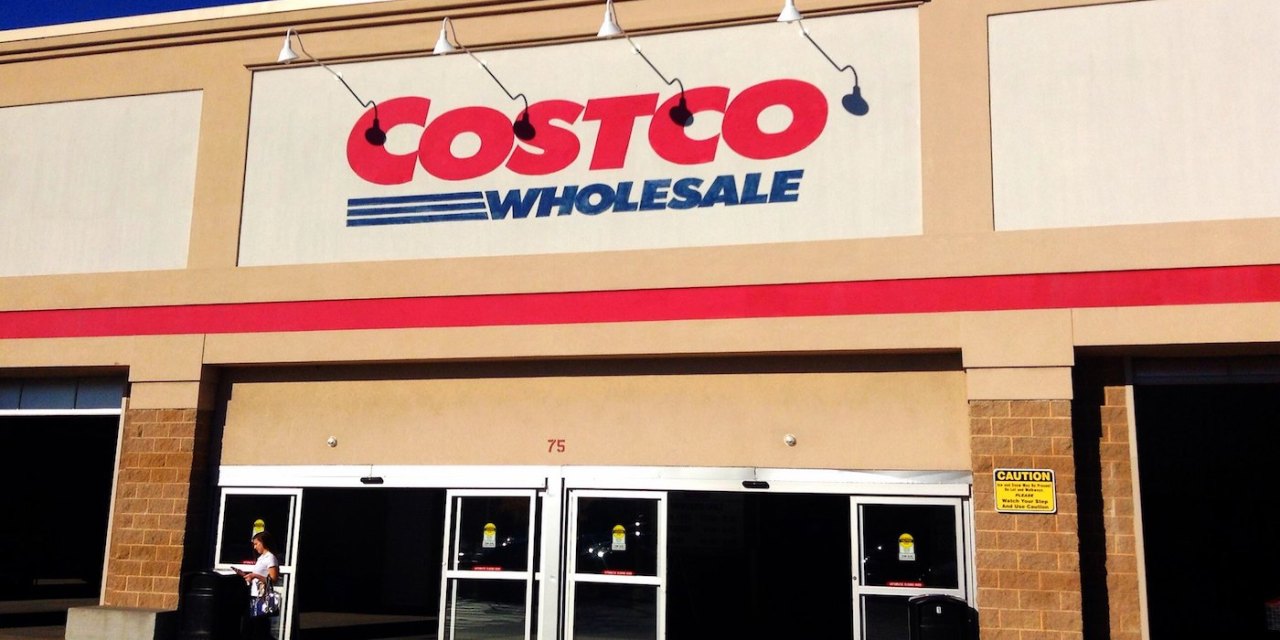 During Costco's fourth-quarter earnings call, the company quashed rumors about raising any membership fees, citing strong top level sales performance, membership fee growth and renewal rates.
"There are no specific plans regarding an increase at this time. We're pleased with our growth in both topline sales and membership households," said Chief Financial Officer Richard Galanti.
Galanti said that with a nearly 93% renewal rate among members in the U.S. and high inflation, this wasn't a time to raise fees. Revenue from membership fees already were up, going from nearly $3.9 billion last fiscal year to $4.2 billion this fiscal year, and jumped from $1.2 billion to $1.3 billion for the quarter compared to last year.
"We'll let you know" when an increase is planned, Galanti said.
Some thought the Washington-based retailer would implement a potential fee hike after rival membership-based store Sam's Club in August announced it will increase annual fees from $45 to $50, and from $100 to $110 for its "Plus" tier. But for now, Costco is keeping its membership fees at $60 for a Gold Star membership, and $120 for an executive membership that includes additional rewards and benefits.
Still, Galanti said said, "it's when, not if," regarding whether the company will raise fees in the future. The past few fee hikes occurred every five years and seven months apart. The last one was June 2017, which would put the calendar at January 2023. Galanti said that that wasn't necessarily when the company would institute an increase, but "we feel quite comfortable driving sales and earnings the way we are right now and we still have that arrow in our quiver moving forward."
Costco's net sales for the fourth quarter increased 15% year-over-year to $70.76 billion, from $61.44 billion. Looking at the full fiscal year, Costco net sales went up 16% to $222.73 billion from $192.05 billion.
The fourth-quarter earnings report also reflected how shoppers' habits are changing amid inflation and a return to pre-lockdown behaviors. Candy, frozen, tires, lawn and garden, toys, bakery and deli were top-performing categories, Galanti said. The company is also hoping it won't have to raise prices as much as its competitors amid higher food prices, Galanti said. It's already stood firm about keeping the price of its $1.50 hot dog and soda combo, a strategy that's gone on for nearly four decades.
On Thursday, Galanti said that while price pressure is still evident, some commodities pricing coming down.
"They're still present but we are seeing just a little light at the end of the tunnel," Galanti said.
Ted Rossman, a senior industry analyst at Bankrate, said that if Costco had raised fees this season, the company could face negative backlash. Even a 10% increase could cause a ripple of bad PR, he said. Instead, the company can absorb the inflationary pressures while being "very thoughtful" about where it has raised prices, such as food items that have seen price hikes across the board. 
"They've kept some of their famous loss leader stuff, like rotisserie chickens and hot dogs. They even brought back free samples as the pandemic has gotten better," Rossman said. "I think those are little touches a lot of people enjoy." 
Overall, Rossman said, Costco's underlying appeal can help weather an inflationary environment. While it may see decreases in sectors that are less popular than they were during the pandemic, such as electronics and patio furniture, Costco customers have strong loyalty to the brand who are regularly coming to the store to get gas, groceries or prescriptions, he said.
"They do have a very loyal following," Rossman said. "You can buy travel service from them, hearing aids, you can get your groceries, or you can get your gas. They're a lot of different things with a lot of different values."
Brad Jashinsky, an analyst with Gartner, said Costco members tend to be middle- to high-income households that may be better insulated from inflation. A Gartner survey in September found that households with $100,000 income or more were more likely to trade down to a warehouse store like Costco or Sam's Club when looking for deals, rather than a dollar store or discount grocer. And these existing Costco shoppers may wind up buying more goods from Costco as they face increased prices, Jashinksy said. 
Costco CFO Galanti said Thursday that average transactions in the United States were up 10% for the fourth quarter compared to the prior year.
"This inflationary environment is impacting all consumers, but really, the impacts are more so on the lower income side," he said. "I think Costco and other retailers that primarily cater to upper middle and higher income consumers are well-positioned."
Higher-income earners are also a demographic that wouldn't necessarily shy away from a membership fee hike, Jashinsky said.
"I think for most consumers, they realize they're going to get that back pretty quickly," Jashinsky said. "Most will say, 'I'll spend that extra five or $10 but I know I'm gonna get that back a lot of gas or to go buy peanut butter in bulk,' or whatever it might be."