Earnings
// August 25, 2022 ■ 3 min read
Dollar stores are benefitting from shoppers trading down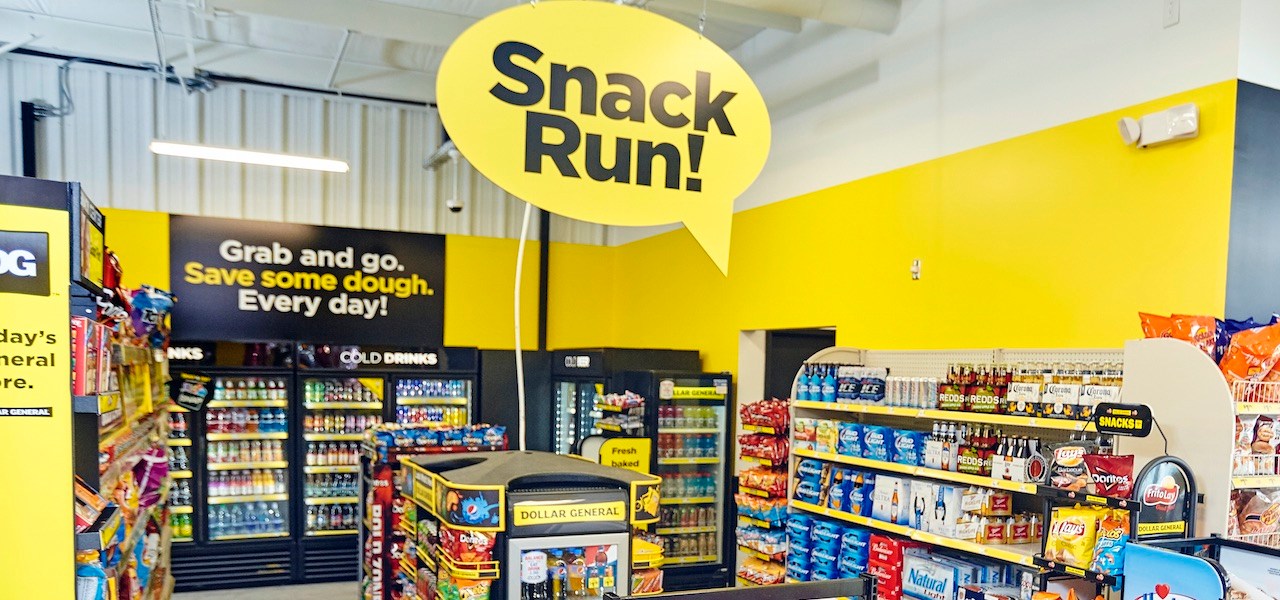 Dollar General
This week's dollar store chain earnings show that even higher earning households are taking advantage of dollar store price points. 
Both Dollar General and Dollar Tree reported increased in-store sales this week, citing customers trading down to lower-priced items this summer. Dollar General reported a 9% increase in sales year-over-year, with same-store sales jumping by 4.6%. Dollar Tree only reported slightly-higher foot traffic this quarter, it credited bigger basket sizes for the increase in revenue. The earnings show one thing is certain: inflation has even higher-income families visiting dollar stores. 
Dollar Tree's total sales increased by 6.7%, with a 27.4% jump in net income. Analysts noted that these gains are likely due to the retailer's price increase — from $1 to $1.25 per item — given that traffic was relatively stagnant. However, subsidiary Family Dollar's sales remain lackluster, with total sales growing by only 3.8% over last year. The company confirmed it will continue to invest in improving Family Dollar's assortment in the coming months, in an effort to make it more enticing for discount shoppers; Dollar Tree also slashed its guidance as it makes these investments. 
Dollar Tree CEO Mike Witynski noted the chain's advantage over higher-end retailers. "Our second quarter performance reinforces the relevance of our brands for millions of households pressured by higher costs for food, fuel, rent and more," Witynski said in the earnings release.
He attributed Family Dollar's lackluster sales growth largely due to its assortment's irrelevancy, as its grocery offering mainly consists of snacks and candy. With more customers shopping for groceries and essentials at dollar stores, Dollar Tree is in the midst of remodeling Family Dollar stores to better reflect this demand.
Dollar General's CEO, Todd Vasos, repeated a similar sentiment. He made multiple mentions of shoppers — both from other retailers and Dollar General's core — trading down higher-priced items for more affordable ones, including private label groceries. According to its earnings report, in the past few quarters Dollar General experienced a 15% to 20% increase in sales of pantry staples such as canned meat, seafood, dry pasta, soups, rice and beans.
The $1 or less assortment is still strong across shoppers, with Dollar General planning to boost this category's inventory. Most of Dollar General's merchandise has shifted to being above $1 over the past few years – currently only about 20% of its inventory is priced at $1. But the retailer said it's now trying to boost its dollar-or-less section to attract more shoppers.
"As the quarter progressed, we saw additional signs of our core customers shopping more intentionally and closer to need, as well as an increase in trade down activity," Vasos said during Thursday's earnings call. 
Meanwhile, higher-income households are spending on discretionary categories at Dollar General, Vasos said. In particular, seasonal items like harvest and Halloween decor "are doing extremely well" at the retailer. Vasos noted that in the past, this pattern was seen among Dollar General shoppers earning in the $50,000 to $75,000 range, but now it "extends up to $100 [thousand-per-year]." 
John Tomlinson, the global director of research at M Science, said it's no surprise that customers — both in the lower- and middle-income brackets — are reconsidering discount stores. Price-sensitive customers are also boosting sales at warehouse clubs like BJ's and Costco as they bulk shop to save money.
Whether it's going from a big box to a dollar store or a name brand to a private label, Tomlinson said "the overall theme is trade down for more value."