Earnings
// August 17, 2022 ■ 3 min read
Even off-price retailer TJX is being impacted by inflation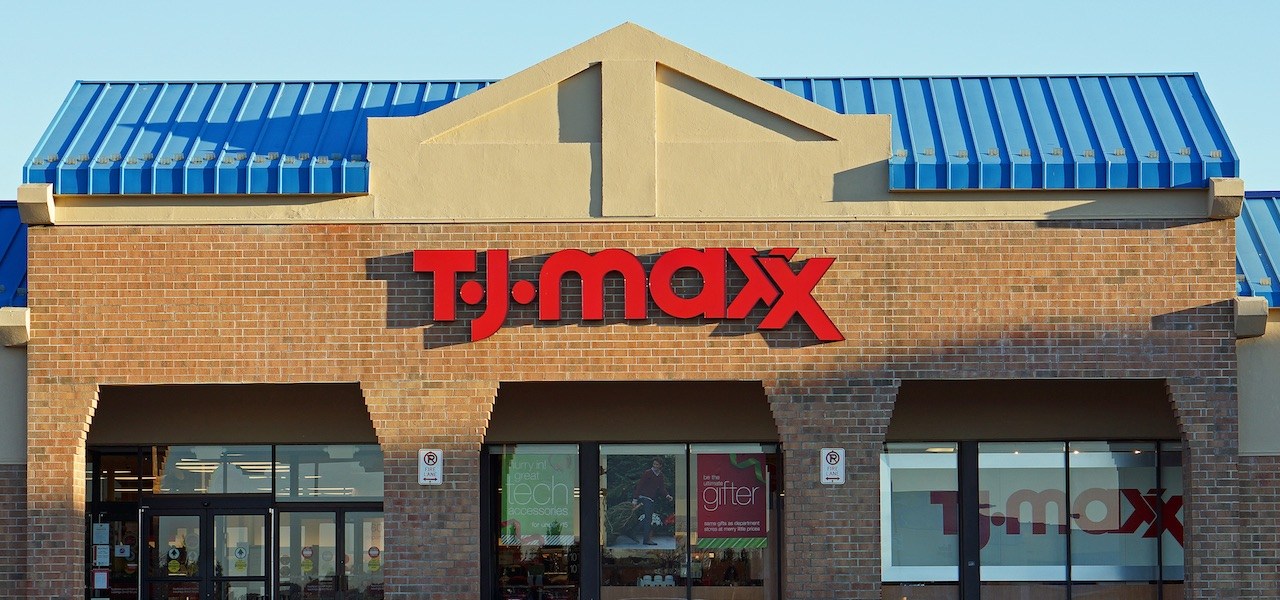 TJX
Despite offering deep discounts, off-price retailers like TJX aren't immune to the slowdown in consumer spending. 
During the second quarter of fiscal year 2023, TJX saw comp store sales drop by 5%. The company — which operates off-price retailers TJ Maxx, Marshalls and HomeGoods — had a drop in categories such as home decor and, to a lesser extent, apparel. 
The revenue decline is a major contrast to this time last year, in which post-vaccination era sales were up by 81.3% for TJX. Still, compared to the same period in 2019, revenue was up by 21.0% this past quarter. The company's current figures, while stronger than pre-pandemic levels, showcase the challenges that even popular off-price retailers like TJX face as Americans battle inflation. 
"U.S. comp sales for the second quarter came in lighter than we expected as we believe historically high inflation impacted consumer discretionary spending," TJX CEO and president Ernie Herrman said on the earning call. The softening of sales during the last quarter coincided with historic highs in gas and food prices, Herrman added. Net income for the quarter was  $809 million. 
John Tomlinson, the global director of research at M Science who covers off-price retailers, said TJX's consumer spending comments seemed to contradict its previous performance. For instance, the group's revenue was on the rise earlier this year, when food and essentials prices were already spiking. 
"The one area I do worry about is HomeGoods, where the results were pretty bad," said Tomlinson. While many home and furniture brands are struggling to maintain their early pandemic sales, home improvement retailers like Home Depot and Lowe's are still going strong. Home Depot, for example, reported on Tuesday that revenue was up 6.5% year-over-year.
The big culprit for TJX's traffic slowdown is discretionary spending moving toward other leisure activities, such as dining out and vacations. "There's also a ton of travel this summer, so people likely weren't out shopping as much," he added.
"We are excited about our many initiatives to drive customer traffic and sales for the fall and holiday selling season, and will be emphasizing our value leadership in our marketing," Herrman said. He also noted that the company has had "zero pushback" on its price increases, a strategy it took up in the past year.
However, there is an apparent bright spot for off-price stores in the coming months.
The slew of excess inventory across the retail industry bodes good news for TJX, according to Herrman. With so many retailers offloading their merchandise, Herrman said there is "plenty of goods to go to everybody in the off-price world right now." 
"We're in a great inventory position," he said on Wednesday's call. This is especially important because in the fourth quarter, he explained, where name brands become more important for gift giving. "We expect to get some new vendors we didn't even have last year." Hermann noted that with gas prices dropping, the company's topline is positioned to rebound in the next couple of months.
Moving into the end of the year, retailers' outlook will be tested as people begin to shop for the holidays during a potential recession. 
"We'll get a better read on consumer spending in the next quarter," said Tomlinson.