While other off-price retailers falter, TJX sees sales growth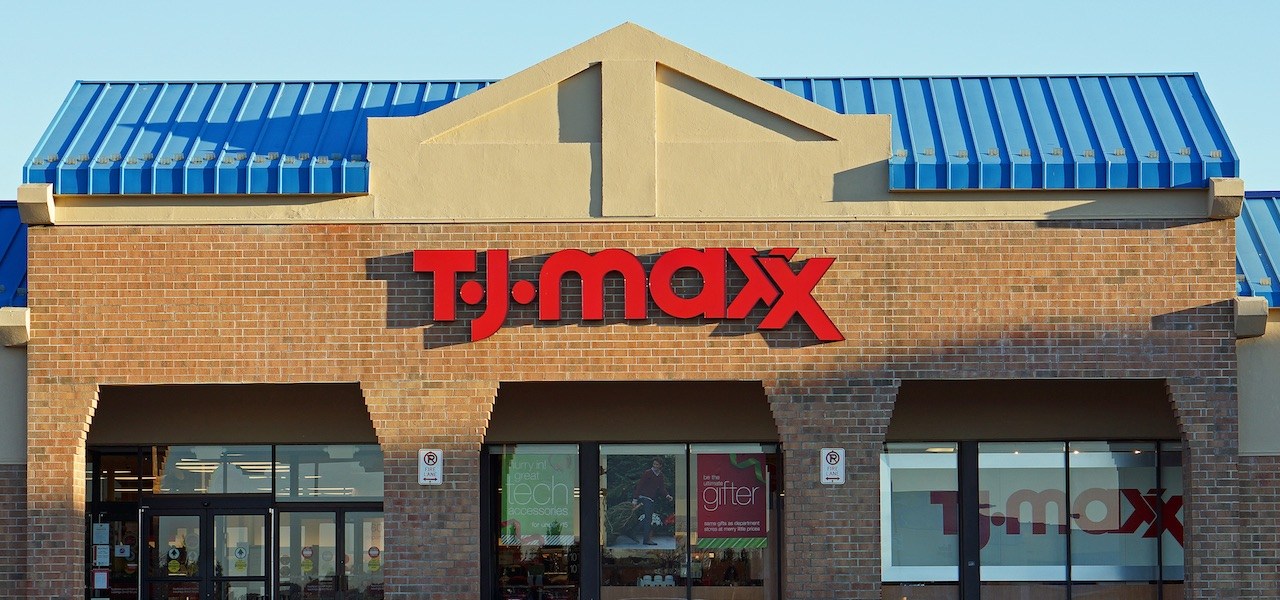 TJX
As macroeconomic challenges hit off-price retailers, TJX Companies — which owns T.J. Maxx and Marshalls —  saw sales growth and had a more positive outlook than its rivals.
TJX's first-quarter sales were up 13% versus the same period last year hitting $11.4 billion, while its comp sales remained flat compared to U.S. open-only comp-store sales last year. In contrast to TJX's growth, Burlington reported a total sales decrease of 12% year-over-year in the first quarter with comparable-store sales down 18%. Meanwhile, Ross' top-line sales dropped 4% to $4.3 billion compared to last year and its comparable-store sales were down 7%. 
Retailers across the board suffered dramatically from headwinds like supply chain constraints, inflation and shifting consumer spending. Burlington executives cited low and unbalanced inventory levels in February and March, while Ross said its underperformance was due to external challenges. Executives at TJX, on the other hand, point to the company's wide customer demographic and product assortment as a big advantage this period. 
"We are convinced that the consumers' desire for exciting brands and fashions at great values is not going away," TJX CEO Ernie Herrman said during a call with investors and analysts. "Additionally, in today's highly inflationary environment, we believe our value proposition is as appealing as ever."
Off-pricers saw high levels of growth over the past year when people traveled less and dedicated their stimulus checks and a larger chunk of their budgets to consumer goods like apparel and home-related goods. Ross, for instance, saw a 13% sales growth in the first quarter of 2021 compared to 2019 — a larger growth than TJX, which grew 9% compared to pre-pandemic levels. 
Burlington and Ross' customers tend to have a mid to low income level, said Brad Jashinsky, director analyst at Gartner. This makes their sales more vulnerable to the rising prices eating away people's spending money compared to TJX, which caters to a broader consumer base.  
"[TJX] is seeing department store shoppers switch over to shopping at TJX and so I think that wider customer demographics and that wider range of merchandise has helped them," Jashinsky said. "Now that spending is pulling back, we're starting to go back to looking at the specific strategy and execution and how those differ between retailers."
The return of in-person events had also benefited TJX, which has an assortment of apparel and luxury items, Jashinsky said. 
Even department stores like Nordstrom are reaping the benefits of higher-income customers. In its recent report, Nordstrom raised its full-year revenue expectations to grow 6% to 8% versus its previous 5% to 7% revenue growth outlook.  
TJX also improved its profit margin this quarter. Its consolidated adjusted pretax margin increased 220 basis points. Burlington's gross margin was down 230 basis points, while Ross' operating margin of 10.8% decreased from 14.2% last year.
Ross executives said they felt "disappointed" by the company's first-quarter results. Executives said tough comparisons from last year due to record levels of government stimulus and pent-up customer demand have led to Ross' troubling performance. Inflationary pressures exacerbated by the Russia-Ukraine conflict had also added challenges for Ross.
Meanwhile, Burlington executives said it had deliberately reduced inventory levels to give the company more flexibility and drive faster turns, freshness and lower markdowns. This strategy "completely backfired" when Burlington experienced delays, creating large gaps in its assortment, executives said.
"In order to make profit, there are two components: there's the sales and then there's the cost of purchase," said Natalie Kotlyar, national practice leader of BDO's Retail & Consumer Products industry group. "The name of the game is not to only increase revenue but it's also to make sure that you maintain your margins."
On the bright side, the nature of off-pricers' business model allows them to thrive in challenging economic conditions, Kotlyar said. Consumers often turn to off-pricers to get the most out of their money. 
Additionally, excess inventory from full-price retailers could lead to more inventory supply for off-price retailers. Off-pricers often purchase unsold or excess inventory from other retailers looking to liquidate products.
"In 2021 there wasn't a lot of excess inventory because of all of the demand in full-price retailers compounded by the supply chain issues," Kotlyar said. This year, as excess inventory comes in and consumer confidence decreases, off-pricers "will, one, have adequate inventory. And two, they're going to have additional demand from the consumers."
Despite possible tailwinds ahead, off-pricers have reduced their outlooks. TJX expects full-year U.S. comparable store sales to grow 1% to 2% compared to its previous 3% to 4% growth projection. Ross and Bulington also lowered their fiscal year guidance, expecting comparable store sales to decline by up to 4% and 9% respectively. 
Gartner's Jashinsky said if consumer spending continues to shift away from goods to travel, the retail industry overall may continue to experience difficulties. "That makes sense to revise that guidance because we're in a very, very different place economically."