Inside Paperless Post's plan to capture more party dollars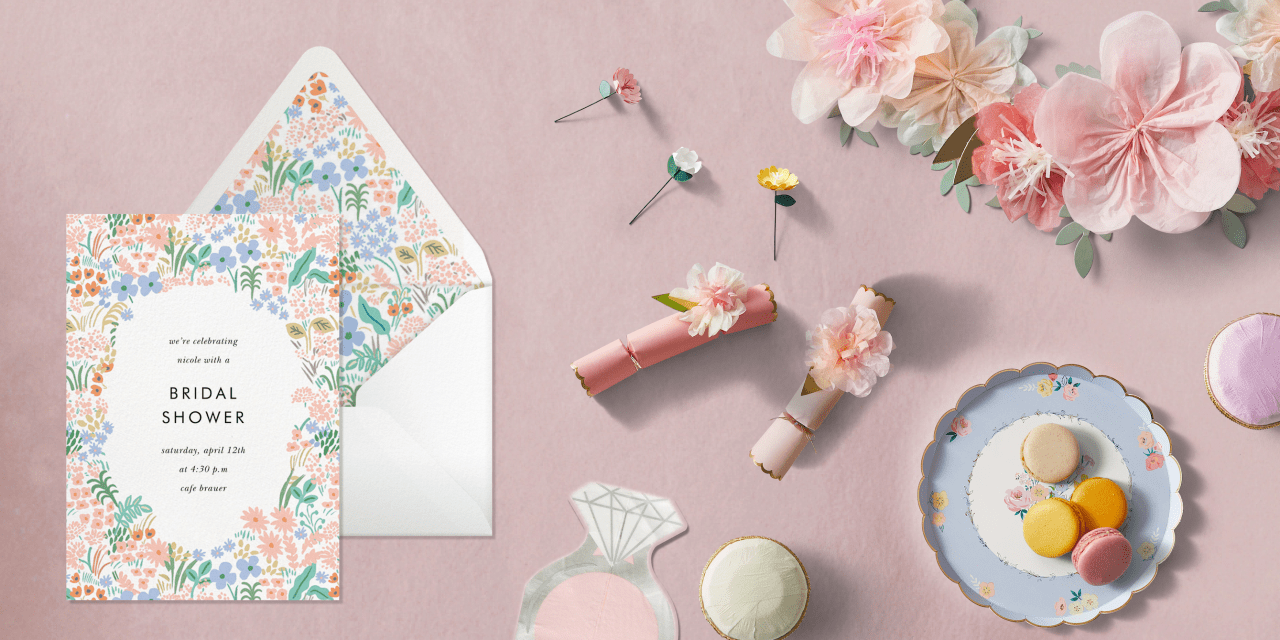 Paperless Post
Paperless Post wants to do more than supply online invitations. It wants to supply people with dinner plates, party favors and balloons too. 
The company, which built a 13-year-old business around sending online invitations, has expanded its offering to physical party goods. Paperless Post launched an online marketplace stocked with goods for events, called Party Shop, in July. The shop offers products that fit various themes and even items suited for special occasions like bridal showers and baby showers. 
"After the invitation gets sent, it kicks off a whole period of planning," said James Hirschfeld, CEO and co-founder of Paperless Post. "The invitation is the beginning of a planning process that kind of leads up to the event where people really are excited and shopping."
Paperless Post said it wanted to win a larger share of the party market after learning how its customers spend an estimated $5 billion on events each year. By introducing Party Shop, the company hopes to facilitate the next step of the party planning process, especially now as in-person events make a comeback. Paperless Post users have hosted about 19 million events since inception. And it joins other digital invitation businesses trying to grow revenue via commerce.
Paperless Post boasts a total of over 175 million invitation senders and receivers since its founding in 2009 and has received over $50 million in funding to date. It has seen an influx of events planned on its platform even compared to pre-pandemic levels. The company's revenue, most of which comes from selling its online invitations, is up 50% this year from 2019. 
"We've always been a digital company, but our focus is helping people get together in the real world," Hirschfeld said. "The digital product drives towards people having more meaningful gatherings."
From tableware and decorations to costumes and full party kits, Party Shop offers products from brands like Meri Meri, Caspari and Atelier Saucier. The prices of the products can vary, but a party kit fit for eight guests can run from $78.50 to $174.25. The company also delivers to locations within the U.S. except for Alaska, Hawaii and the U.S. territories. So far, Hirschfeld said Party Shop is seeing a "high" average order value, with some customers spending over $1,000 on orders.
Hirschfeld said the company has utilized consumer data to identify themes, color schemes and the types of events that people are celebrating. The company has an in-house design team and has had over 40 designer and brand partnerships, including Oscar de la Renta and Rifle Paper Co., among others. Party Shop offers themes like floral and safari as well as seasonal ones such as Halloween.
Melissa Minkow, director of retail strategy at digital consultancy firm CI&T, said expanding to an entirely different category can give companies the opportunity to reach more customers and gain more customer insight. 
"It's also an opportunity to more deeply connect with your current customer and have more interactions or touch points with them," Minkow said. It "really builds that relationship almost at an end-to-end level."
Additionally, having a diversified source of revenue could also make a company less vulnerable to industry disruptions. When the pandemic hit in the second quarter of 2020, Paperless Post lost 85% of its revenue versus the previous year. Instead of investing in features centered around the pandemic, the company instead focused on long-term goals like building out Party Shop as well as its text invitation feature.  
Paperless Post isn't the only online invitation company that expanded into commerce. Evite, which also started as a digital invitation service, has also begun facilitating gifting. After years of monetizing via ads, the company pivoted to focus on commerce last year and now says it's Amazon's biggest gift affiliate. 
Despite its growth opportunities, Minkow said developing an e-commerce business is no easy task. She said Paperless Post now has to manage inventory and compete with party supply players that have already established themselves in the category. Additionally, she said the design team would have to adjust to an entirely new different product. 
"If there are already established big players in this space, you are going to certainly have to compete from essentially the ground up," she said. "Also, you do run the risk of customers questioning your knowledge in the space, even if you offer a parallel or adjacent suite of offerings."
Paperless Post's Hirschfeld said the company said it doesn't expect to capture all of the dollars its customers spend on parties. However, this year it is working on creating a broader assortment within its key categories, such as kids' birthdays. It also plans to launch a Thanksgiving and Christmas-themed product assortment in the next couple of months. 
At this point, the company said it is still unsure of how much of the business they want Party Shop to take up.
"The party process starts with the invitation, but there's a lot that has to happen after that," Hirschfeld said. "This is really about helping our users have a more seamless experience with what comes next."
This story has been updated to reflect the correct amount of events hosted by Paperless Post users, that was initially based on an outdated number that was erroneously provided. The correct number of events hosted by Paperless Post users since inception is 19 million.