Inside Paris Baguette's strategy to double its U.S. footprint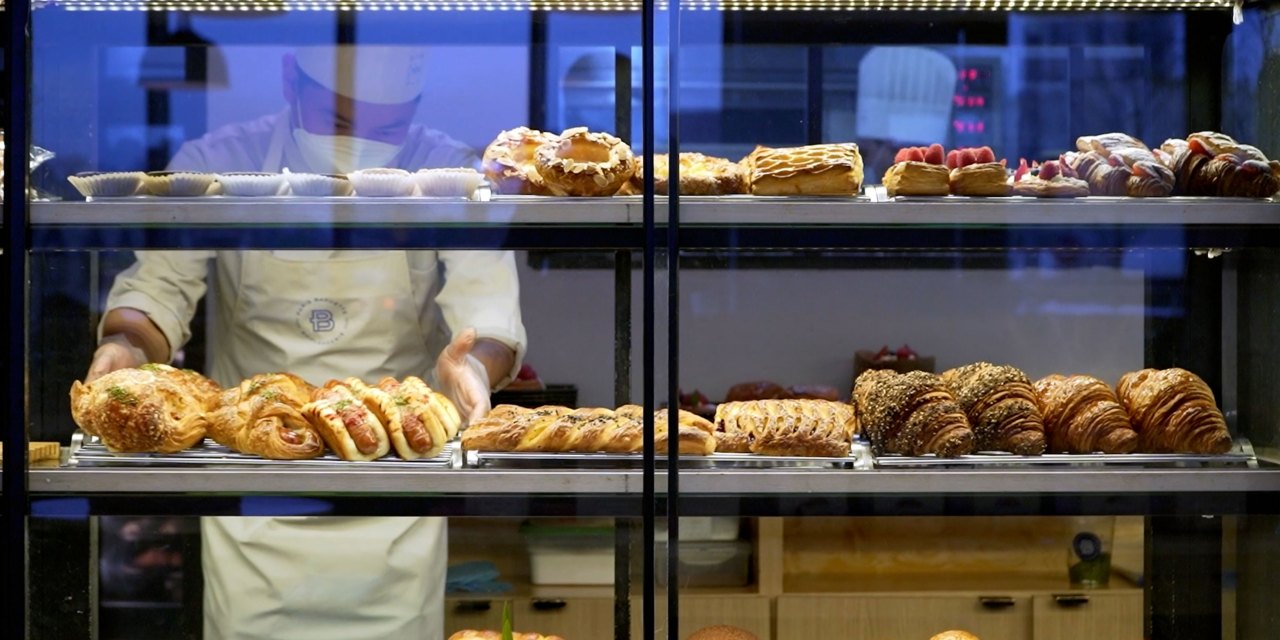 Paris Baguette
Get the latest news and analysis with the Modern Retail daily newsletter. Sign up here.
Bakery chain Paris Baguette is picking up where it left off before the pandemic. 
Before Covid, the Korea-based chain was in expansion mode. It first arrived stateside in 2005 from Korea, with a presence focused on New York and California. But since Paris Baguette started franchising in 2015, its number of bakeries reached 99 stores across several states, such as Texas, Michigan and Massachusetts; the majority of these locations are run by franchise owners. 
After putting growth plans on pause for a couple of years, Paris Baguette is ready to grow its U.S. footprint again. Currently, store sales are up over 2019 levels, with the chain experiencing a 40% year-over-year growth, according to the company. As part of its expansion strategy, the company has implemented a new store design that puts more emphasis on its baked goods. The company is aiming to surpass the 1,000 store count milestone in the U.S. by 2030 — with plans to end this year with 56 new stores. With dozens of new franchise agreements and leases signed, Paris Baguette is set to nearly double its American footprint in the coming year, with many of the new locations opening in smaller cities and college towns. 
Paris Baguette's Chief Development Officer Mark Mele told Modern Retail that the company has signed 72 franchise deals to open new locations across North America. "We're now operating in a post-pandemic mode," Mele said.
Like other businesses, Paris Baguette leaned on online orders and pickup during the early pandemic period. However, Mele said the company found out its customers want to come in for a coffee and a treat, resulting in more time spent at the shop as opposed to doing a quick pickup. So the company's headquarters began overhauling its stores to reflect this visitor pattern. 
In the past year, Paris Baguette has renovated a number of its cafes to focus more on a European-style bakery look, and will apply the design to new locations. Mele said the design and layout have more inviting features, such as wood paneling, black and white subway tiles and a large central island where breads and cakes are prominently displayed. This display strategy, focused on Paris Baguette's cakes, reflects their popularity; 40% of the bakery's business comes from cakes.
The dessert display islands are a departure from the chain's typical U.S. store design, which more closely resembled chains such as Starbucks or Panera Bread. Previously, the baked goods were hidden behind the counter, whereas now they are prominently displayed in the middle of the store's layout.
"The new design is reminiscent of an old school cafe, and allows customers to really smell and feel the decadent desserts," Mele said. "We want to stay a pure bakery chain, so we didn't want to stray into a full restaurant menu," he said. The company has experimented with non-bakery menu items in the U.S., such as sandwiches and salads. But Mele said they'll be streamlining the menu to mainly reflect same-day baked breads and pastries moving forward.
With this new design came new real estate opportunities outside of downtown markets, Mele explained. "We're looking at suburban markets and lifestyle centers as potential locations," he said. This year, Paris Baguette broke into new markets, including Minnesota, Maryland and Florida, and is currently signing on units in Hawaii, Florida and Tennessee, which are expected to open later this month. 
The company is also opening five new corporate stores this year, with plans to open more flagships, which "typically lead to more franchise sales and overall interest," Mele said.
More niche traffic hubs, such as smaller cities and suburban towns, are the bulk of Paris Baguette's new store growth strategy.
Joon Jung is one of Paris Baguette's new franchisees and is preparing his store opening in the college town of Ithaca, NY this month. 
Jung's new store will be located in the middle of Ithaca Commons, a popular pedestrian-only street featuring local restaurants and business. The grand opening arrives just in time for the fall semester, and is currently being promoted around town. Jung said that he's received interest from students looking for part-time jobs at the cafe, and will be running grand opening discounts for local residents when the store opens.
Jung, who is originally from Korea, said that so far, he's seen Paris Baguette succeed in bigger, more competitive metro areas, such as New York City and Los Angeles. But, he said that Ithaca, "has become more diverse over the past few years," thanks to a wave of international students and families, and is betting that the college town will be a prime spot for a Paris Baguette location.
Amy Rice, senior vp of retail leasing at real estate investment firm JBG Smith, said that leasing agreements on restaurants and cafes in downtown strips and malls are in full swing. 
With people dining out again, hospitality spots like cafes, bars and bakeries are particularly in full demand at mixed-use properties. Rice said that landlords favor these businesses, as they encourage customers to spend more time — and thus money — in a leisurely manner. "It is often the hook that gets people to come to the store on multiple occasions," she said.