'Our core audience is very different than Wayfair's': Fernish co-founder Michael Barlow on changing home goods trends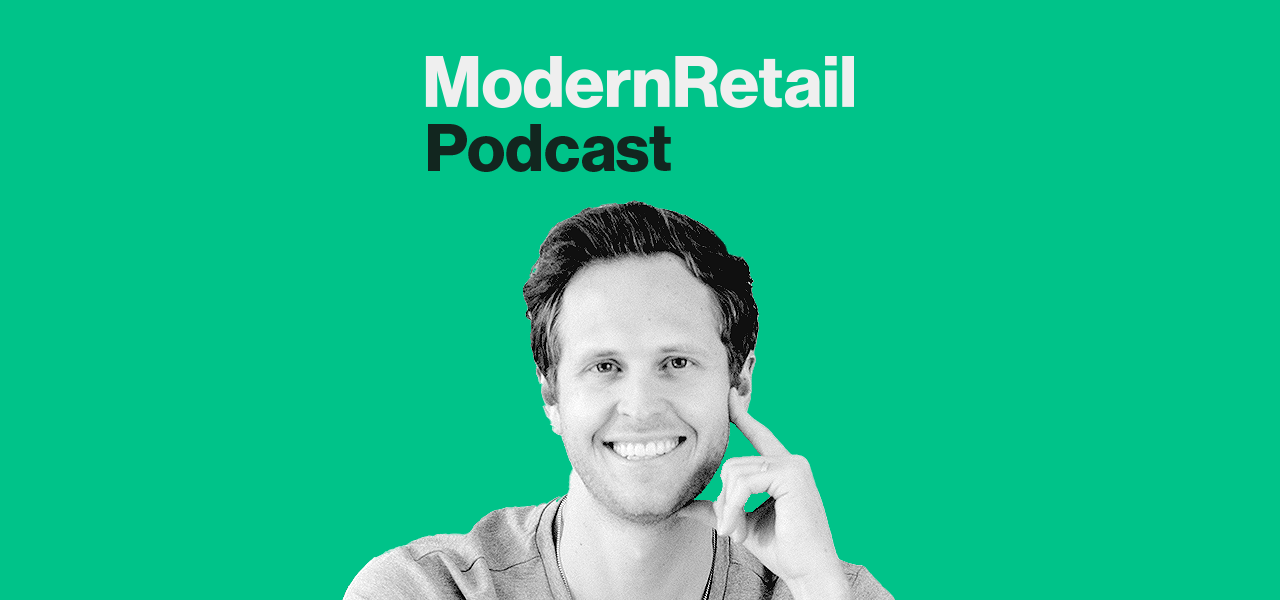 Subscribe: Apple Podcasts • Stitcher • Google Play • Spotify
Home goods sales may be cooling, but Fernish is still seeing growth from furniture rental.
On the Modern Retail Podcast this week, Fernish co-founder and CEO Michael Barlow joined to speak about the state of the industry and how he's been growing his company. Fernish first hit the market in 2018 as a furniture rental service. The idea was that many young professionals often moved to cities and were expected to move into new apartments and completely furnish them. For a monthly fee, they get access to nice items to showcase in their home, and are also given the option to rent to own.
"This is a problem that's indicative of the apartment renter in urban metros that's moving every one to three years," said Barlow, "between finishing college or secondary education and ultimately settling down."
But more than just making it easier to move from city to city, Barlow insisted that there's a sustainability angle to this business too. "You can call that flexibility, you can call that convenience, you can call that sustainability — those are the pillars that we've defined our business around, which really marries the service economy and the subscription economy to a very legacy and old asset class," he said.
So far, things are working out. Fernish first launched in Los Angeles, but has recently expanded to the East Coast in cities like New York City and Washington, DC. The company has raised $75 million to date and says that its revenue increased by more than 17x over the course of the pandemic.
When Fernish first started, it sourced from other high-end retailers like Crate & Barrel. Now, most of its furniture it makes in-house. "We prioritize North American manufacturers now," Barlow said.
But part of what has made the business work, he said, is its focus on curation; "We offer a couple hundred [products] because we can go really deep with our suppliers and our manufacturer partners on core SKUs."
The big question is whether growth will slow. Some bigger players like Wayfair have reported rough earnings — and the retailers like Target that invested in home goods are having difficulty selling inventory. Barlow says those headwinds haven't hit Fernish yet.
"I can tell you, June was our best month ever, a little bit stronger than July in terms of new business added. And July was our third best month ever," he said.
Here are a few highlights from the conversation, which have been lightly edited for clarity.
Why Fernish how manufactures its own products
"Sourcing has evolved for the business. Now, at this scale, we have contract manufacturing relationships and we self-design a number of our own products, which is not how we started at all. We prioritize North American manufacturers now. And so a majority of our products are actually coming from North America, which isn't necessarily how the business started. It's how the business is tracking and ultimately where we want to take the business, for a number of reasons — supply chain constraints, timing on shipments, the sustainability; when you don't have to pay ocean freight, holy smokes you're saving a lot of carbon emissions on top of this core model that we have around reuse and recycle and refurbish. So it kind of all ties into the ESG story of the business too."
A focus on curation
"We only have so many products. We don't offer 10,000 products. We offer a couple hundred, and we offer a couple hundred because we can go really deep with our suppliers and our manufacturer partners on core SKUs. They know how to manufacture them, our teams know how to assemble them, our teams know how to disassemble them, our teams know how to reupholster them or clean them. And we've built that in-house expertise to be able to provide really quick turnaround times, because, in our mind, it's customer expectation. Amazon's trained us for two- to three-day delivery, if not same-day. And so the furniture industry has never evolved for a couple structural reasons to meet that."
Keeping an eye on the current economic climate
"It's definitely on our minds. Wall Street comps for the big-box furniture retailers year-over-year are really tough, Wayfair specifically and pretty much everyone else in between. I think, our core customer, we know who they are. And we know how to market and target them accordingly. And, from our perspective, the overall recessionary resistance has actually proven pretty resilient — at least, the data that we have is from June and July, which is really when media reports started to happen. But I can tell you, June was our best month ever, a little bit stronger than July in terms of new business added. And July was our third best month ever. So I think we've continued to see strong growth and demand from our core audience. Again, it's different — our core audience is very different than Wayfair's core audience, which is very different than Ashley Home Store's and IKEA's audience."