'There's less disposable income': The home goods boom starts to slow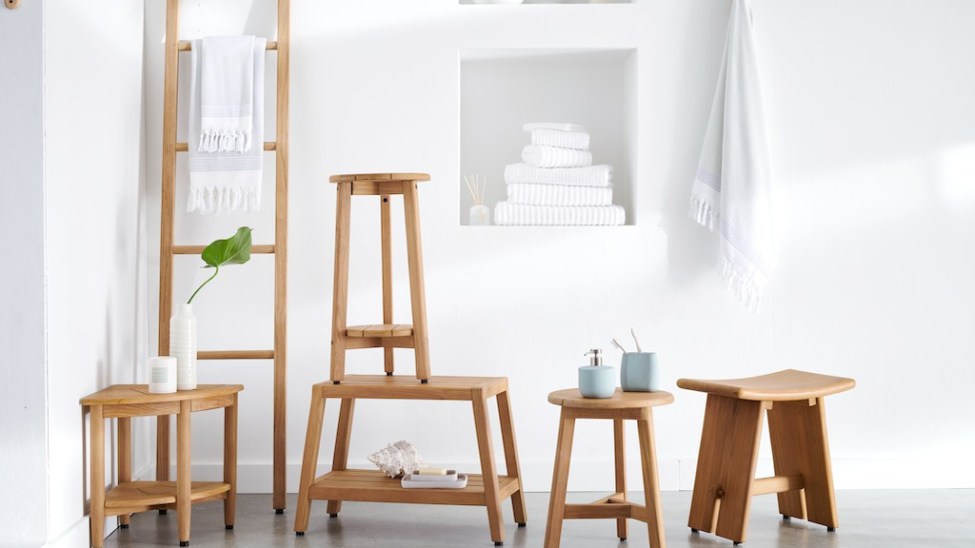 image via Bed Beth & Beyond
The home goods industry saw a record-breaking sales boom in early 2022.
But that high could come down as the booming housing market begins to settle, and inflation begins to dampen consumer spending.
Big-box stores like Target and specialty furniture retailers say they're already experiencing sales changes as the economy shifts significantly shifted compared to a year ago. In response, some retailers are shifting their focus from work-from-home staples like desks and chairs toward functional goods like linens and accessories. Others are offering lucrative sales and bundles for price-conscious consumers.
Data from the U.S. Census Bureau's monthly retail trade data show that sales in the furniture and home furnishings sector hit a 20-year high of more than $12.1 billion in April 2022. That even beats the records set by the home goods buying boom seen in the early days of the pandemic, including the previous record high from September 2020 record of $10.7 billion.

A confluence of factors drove consumer spending during the early days of the pandemic, like eating out less, saving money on travel and renewed interest in home renovation. New home buyers during the real estate boom also bolstered furnishings spending: National Association of Home Builders data from 2017 showed that buyers moving into existing single-family homes outspend other homeowners by about $3,700 within the first year.
Brandt Varner, vp of product management for home appliances at LG Electronics, said in an email to Modern Retail that refrigeration and laundry tend to be the most popular large appliance purchases with new homeowners. That sector, too, experienced record-level growth during the pandemic. But it's leveling off along with home sales: April saw a third straight month of declines in existing home sales, according to the National Association of Realtors.
"Over the past few years, the home appliance industry has seen record level growth," Varner said. "It's starting to slow down from a (year-over-year) perspective, but demand and volume is still much higher than it was pre-Covid."
Shifting spaces and smaller touches
For Target, which counts home as one of its core categories next to apparel and hardlines, first-quarter home sales dropped slightly from the prior year. But they were still more than 40% above the first quarter of 2019. Target executive vice president and chief growth officer Christina Hennington said on the most recent Target earnings call that customers are now willing to splurge on smaller items for their homes.
"Having already renovated their homes with purchases in categories like furniture and small appliances, guests are now refreshing their homes with smaller touches, driving demand in categories like decor, candles and seasonal assortments," she said.
Smaller home goods brands say sales aren't declining yet as the home market shifts. But customers are buying different types of items that cater to new post-lockdown and inflation-era priorities.
Sundays, an online furniture retailer that launched a few months before the pandemic lockdowns started, initially saw strong sales with multi-functional pieces like consoles, beds, dining room tables and desks. But recently, the company has seen more demand to deck out spaces where people can gather, said Noah Morse, Sundays' co-founder and director of product development and design. That means items like modular sectional sofas.
"Now that it's safer for family and friends to come together, we are anticipating a strong uptick in sales traction for entertaining and hosting pieces," he said.
Michelle Striffer, a natural home advisor with eco-friendly home goods brand Coyuchi, said her customers are now renovating for not just themselves, but also their guests.
"People have potentially moved into larger spaces, and I see a lot of guest room redesign as they're inviting people into their homes," she said.
Bundles and value 
Striffer is also noticing more customers becoming price-conscious, with a recent sale being "wildly popular" with shoppers.
"It's a good sign people were looking for a deal," she said.
The Federal Reserve raised interest rates again on Wednesday in hopes to take action on inflation, which is expected to hit as high as 5% this year.
Suze Dowling, chief business officer and co-founder of home goods products company Pattern Brands, said she sees demand for timeless colors and multi-purpose functionality items, like a three-tiered entryway rack in black or cream, large wire baskets or stackable storage bins. This is especially true for kitchen items, she said, as people look to cook at home more to save money on eating out similar to the restaurant closures of the early pandemic.
That also means considering pricing: Pattern Brands offers bundles of GIR silicone kitchenware items ranging from three pieces for $30.50 to 10 pieces for $90.95.
"I think they're much more intentional about their surroundings," she said. "The fact that our products are so focused on the functional element and being daily use cases is a fortunate position to be in, as the categories we're offering are still performing strongly despite inflation."
Home improvement waning  
While home renovation helped bolster furniture sales during the pandemic, some data points indicate that home improvement projects seem to be waning in popularity. PlaceIQ, part of data intelligence firm Precisely, used anonymized mobile movement data and card purchases to examine where consumers are heading out to spend money in April compared to a year prior.
The data showed that visits to home improvement stores dropped by 12% in April, compared to the same month in 2021. Similarly, total spend at such locations dropped by 25%. For furniture and décor retailers, visits were down 2%, and spend at those locations dropped by 27%.
Drew Breunig, vp of strategy at Precisely, said the data indicates consumers met their home improvement needs during the pandemic. And they're slowing down spending even as they head to physical stores.
Overall he expects demand for furniture and other home-related sales to continue to soften as house sales slow and people prefer to spend on experiences.
"People are able to leave their house with greater abandon, so they've started to turn their attention toward the stuff they used to do all the time at they loved," he said. "The interest in home is waning, and there's less disposable income."