Retailers like Express and Macy's are trying to shed their reputations as mall brands, with mixed results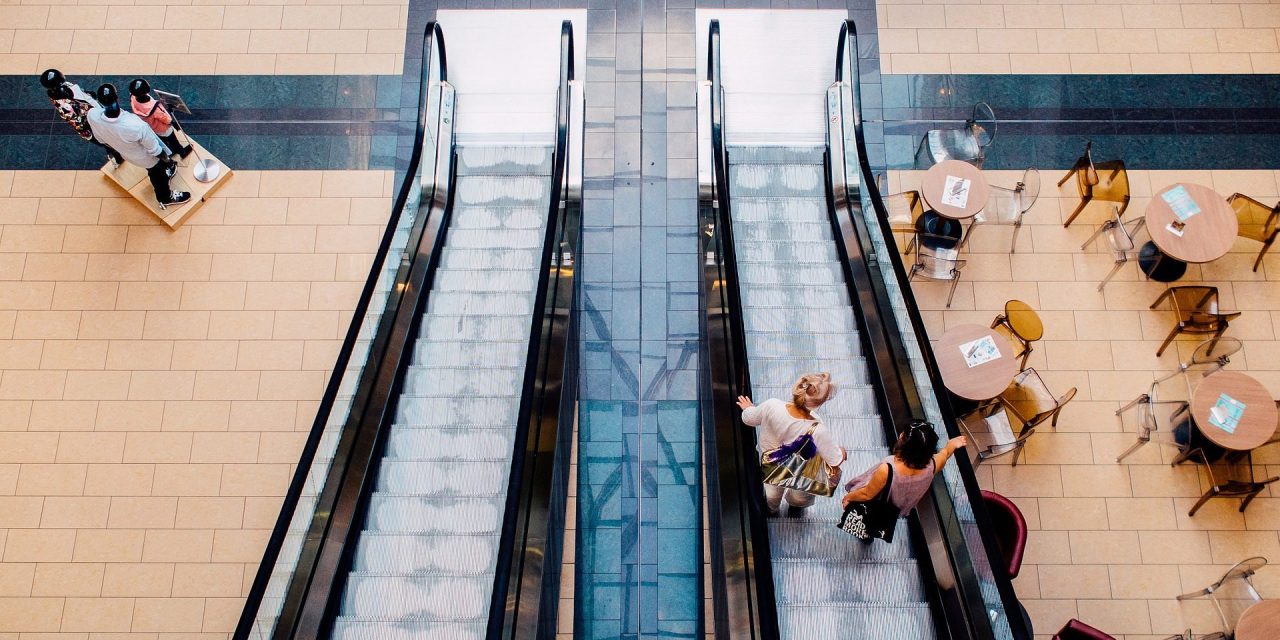 Brands are increasingly looking to shed their mall reputation.
Fashion company Express planned to double the footprint of its Edit concept stores to 11 by the end of last year in an attempt to reach new customers outside the mall. Body care and fragrance company Bath & Body Works revealed its plans in an earnings commentary in February to shed 50 mall-based stores and open 90 off-mall locations. Department store Macy's could soon accelerate the opening of its off-mall locations if they continue to perform well, CEO Jeff Gennette told investors and analysts last week. 
What was once an equally beneficial relationship between malls and some brands has now turned sour. Some brands have continued to shrink their mall footprint in favor of opening stores outside of malls, while others are betting on concept stores. Some brands that have left malls are already optimistic about the renewed interest from customers. However, moving away from their mall-based rap is a years-long investment, and it could take time to see returns.
Foot traffic at American malls hasn't been as robust as it once was, said Pete Madden, a director in the retail practice at global consulting firm AlixPartners. He said that many of these brands are in turn, moving into spaces where it is more convenient for shoppers. 
"Retailers are looking ahead," he said. "Retailers are reacting from a consumer perspective and there's some shifting going on with consumers not wanting to drive as far."
Compared to three years ago before the pandemic, visits in January declined 11.6% at indoor malls, declined 8% at open-air lifestyle centers and declined 8.4% at outlet malls, according to foot traffic analytics firm Placer.ai. Nick Egelanian, president of retail advisory firm SiteWorks, told The Wall Street Journal that he expects the number of malls in the U.S. to be down to 150 in 10 years from 700 today.
Now, there seems to be a negative connotation around being called a mall brand as some of the most recognizable stores in malls have a history of not performing well. "[Malls] give them a bit more of an old-fashioned image," said Sky Canaves, senior analyst for retail and e-commerce at Insider Intelligence. "It implies that they're kind of stuck to an older business model or an older style of retailing."
And so, over the past three years, staple mall brands began plotting their exit from American malls. Gap Inc shared its plans in 2020 to close about 350 locations by 2023, with plans to have 80% of its stores at strip centers, city centers and outlets. Similarly, lingerie company Victoria's Secret began testing off-mall stores in 2021. 
Martin Waters, Victoria's Secret's CEO, said during the company's earnings call in December that one of its initiatives is "changing our dependence on malls to have a focus on off-mall locations." And so far, the company has been "very pleased with the performance of those off-mall locations," he said. 
Insider Intelligence's Canaves said that brands are attempting to be more strategic about how they want to use stores to acquire new customers. "If people aren't going to malls as much, it doesn't make sense to be in those locations because consumers aren't necessarily going to seek out a brand in a location that they don't want to go to in the first place," she said.
Bringing in new shoppers and bringing back old ones is exactly what Express Edit stores were made to do, CEO Tim Baxter previously told Modern Retail. He said around half of the people who shop at Express Edit are new and about 20% are people who haven't purchased from the brand for years. "Part of the ExpressWay Forward Strategy is transforming Express from being known as a store in the mall to a brand with a purpose powered by a styling community," Baxter said.
The results look promising for brands invested in locations outside the mall, though it is still early days. Five of Macy's off-mall chain Market by Macy's and its one Bloomie's concept store have performed better than other banners in the fourth quarter. Comp sales for Market by Macy's grew 8% in the quarter and Bloomie's comp sales rose 12%. By contrast, comparable sales at Macy's dropped 3.3%, Bloomingdale's was up 0.6% and Bluemercury rose 7.2%.
But this speaks to a broader challenge that retailers like Macy's and Express face — that while they are eager to move their businesses away from malls, doing so takes time and money — something that they don't have endless supplies of as their sales continue to decline. Express, for example, reported that comparable sales declined 8% year-over-year in its third quarter earnings.
Despite brands' plans to depend less on malls, their new off-mall concepts still only represent a small fraction of the total number of stores they operate, including those in malls. Market by Macy's and Bloomies only account for 10 out of Macy's portfolio of 722 locations. Express plans to have 11 Edit stores compared to the 566 total stores it operated across its portfolio as of October.
"Retailers who are going off-mall, a lot of them are doing it in the right way. They're starting small before they scale," AlixPartners' Madden said. "They're seeing what works and what doesn't, and they're refining the model before they go any bigger."
"If new locations continue to outperform, we will look to incrementally accelerate off-mall openings beginning in 2024," CEO Jeff Gennette said during the fourth quarter earnings call. "We are currently evaluating the right number and mix of on- and off-mall locations."
Malls strike back
One of the biggest mall owners, Simon Property Group has seen its occupancy rate rise to 94.9% compared to 93.4% the previous year, according to its fourth quarter report. Its results indicate how malls can still attract tenants in this operating environment. The company scheduled fall 2022 store openings for luxury brands like Amiri, Givenchy and Alexander McQueen.
David Simon, CEO of Simon Property Group, said during its third quarter earning call that he hopes to "put an end to the so-called negative mall narrative." However, its newly acquired 50% stake in mixed-use developer Jamestown suggests that it might be rethinking what shopping centers should look like. Jamestown typically invests in mixed-use as well as commercial real estate developments.
Natalie Kotlyar, national practice leader of BDO's Retail & Consumer Products industry group, said the concept of a mall is changing. Some malls are looking at grocery stores, entertainment spaces and offices to take over as anchor tenants. Other malls have rebranded themselves as lifestyle centers that look more like urban promenades than traditional enclosed malls.
"We're seeing malls become almost part of a community," Kotlyar said. "It really is taking the concept of the mall to a whole different level and making it part of [customers'] everyday outing."