Unpacked: What brands need to know about the FTC's proposed ban on fake reviews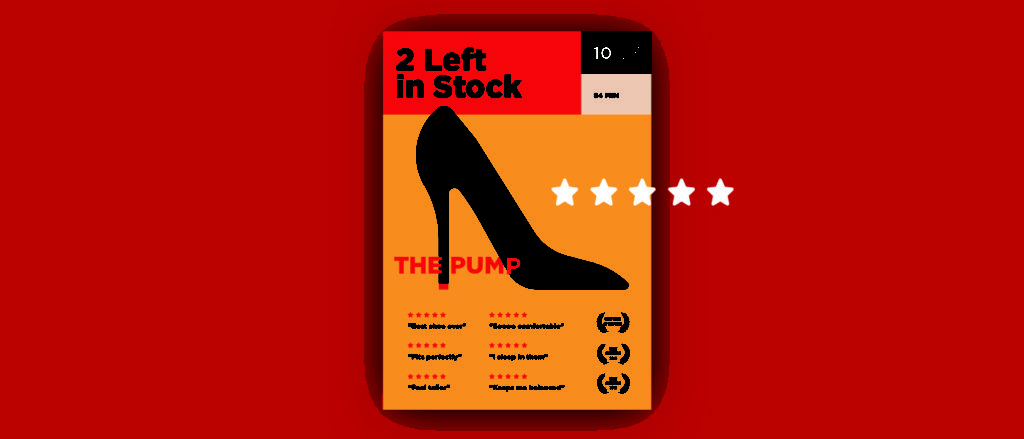 Ivy Liu
The scourge of fake product reviews could be tamped down under proposed regulations from the FTC. And while e-commerce regulatory experts say that the rules could benefit brands by making review sections more trustworthy, it will be up to the companies to ensure they're in compliance with the law.
The Federal Trade Commission this summer released its proposed rulemaking for how it plans to prevent fake reviews from reaching customers. The agency is accepting public comments through September 29, after which the commission could tweak the proposal or schedule a vote. Several elements of the proposal include:
No more buying positive reviews
Company officials can't leave reviews or testimonials without disclosure
Businesses are barred from suppressing negative reviews
Emily Bardon, attorney with Lewis RIce LLC with the design and luxury practice, said the FTC is taking a detailed approach by addressing multiple circumstances.
"They're trying to make sure that we're protecting consumers by making sure they've got accurate and complete information when they're deciding how to spend their money," she said.
Here's what retailers need to know about the proposal.
An enduring problem
Online reviews are a major touchstone for shoppers. About 90% of shoppers say customer reviews have a greater impact on their purchasing decisions than those from influencers or celebrities, according to a February 2023 survey from Emplifi. But fake reviews can prevent an honest assessment, whether its a brand trying to make its own products look more valuable or another shop looking to take out a competitor.
"People are relying more than ever on online reviews, when they're making their buying decision, and it's in some ways total chaos. It's just full of noise and false information," Bardon said.
Carolyn Jameson, chief trust officer for global reviews platform Trustpilot told Modern Retail that honesty in reviews is a critical part of what makes them valuable for businesses and customers alike.
"it isn't just about the stars. In fact, people prefer to see a variety because nobody expects people to be perfect," she said.
But with that power comes the potential for abuse, including some high-profile cases like the FTC reaching a settlement with Fashion Nova over allegations of suppressing negative reviews.
The private sector has been coming up with its own ways to tackle fake reviews. Trustpilot said in public comments to the FTC that out of the 46.7 million reviews it published in 2021, it removed nearly 6%, or 2.7 million, that were fake. It also removed 8,000 reviews from people who were employees or owners of the company. Earlier this year, Amazon filed four new lawsuits against "brokers" that solicit fake reviews in exchange for money or incentives. The e-commerce giant also says it proactively blocked 200 million fake reviews from stores last year.
The FTC in October voted to move ahead towards a rulemaking. Some retail interests, National Retail Federation and the Center for Data Innovation, said in public comments prior to the release of the proposal that a new regulation wasn't necessary, pointing to how platforms and retailers are already tackling the issues themselves.
Still, the FTC published its proposed rule making in late June.
No more selling or buying fake reviews
The main thrust of the new proposal is a prohibition on writing or selling fake reviews. That includes fake customers, people who did not actually use the product or people who misrepresented their experience.
Similarly, businesses can't "buy" reviews, including offering cash or another incentive to a shopper for writing a particular kind of. This doesn't mean a brand couldn't offer any incentive for leaving a review, such as a discount or loyalty points or even cash. But the brand can't promise an incentive in exchange for a positive review, Bardon said.
Jameson described the FTC's proposal as "quite comprehensive," in that it addresses several forms of online reviews abuse. Many of the policies — like not allowing incentives for positive reviews or prohibiting selective displays — are already used by the Trustpilot platform.
"They are looking at all the different problems that we see in this space and how businesses can manipulate consumers," she said.
Businesses could face a penalty if they're caught buying fake reviews or suppressing negative one. But, Bardon said, it remains to be seen what kind of obligations they're under to determine legitimacy. For example, fake reviews could be published on a platform like Yelp or Google that the brand isn't aware of.
"We don't really know where that line is, and where or when can a company say 'Yes, I've done my due diligence on my reviews, I had no idea, and I had no reason to know that this was fake, or this was misleading,'" Bardon said.
'Review hijacking'
The proposal also prohibits 'review hijacking." This means a company couldn't use a testimonial made about one product for another that is substantially different. This is particularly important for marketplace sellers that might use the same product detail page for related items, like the same model in a different color.
But some sellers might abuse this feature by using the listing page for a product for something completely unrelated. This can inflate the review rating for the other product. The FTC in February brought a first-of-its-kind case against and Amazon vendor The Bountiful Company for such alleged practices on its supplements and vitamins.
In response, the proposal prohibits businesses from repurposing or duplicating a review for a "substantially different" product.
Bardon said this area of the proposal could use some more clarity — for example, if a product in a different scent would be considered substantially different.
"There might be a gray area that some retailers are dealing in where they're going to have to decide what is substantially different, and how can I use these reviews in a permitted way," Bardon siad.
What's next
The proposal is currently in a public comment period, which is slated to last through September 29. After that, it will be up to the FTC whether to make any tweaks to the language or move toward issuing a final rule.
In advance of any changes, Bardon said retailers would be wise to review their own policies and procedures, like what mechanism are in place to determine if someone is a verified purchase, or how often reviews are examined for veracity.
"It's never too early to start circling the wagons, and come up with some procedures so that you're ready to go when these new rules come out," she said.
But if there are new regulations that take effect, Bardon said it will be good news for retailers playing by the rules because they'll no longer be competing against fraudulent testimonials.
"If you've got a quality product, and you're getting quality reviews, that could be a fantastic boost for you," she said.