Why Uniqlo's sister company GU is expanding into the U.S.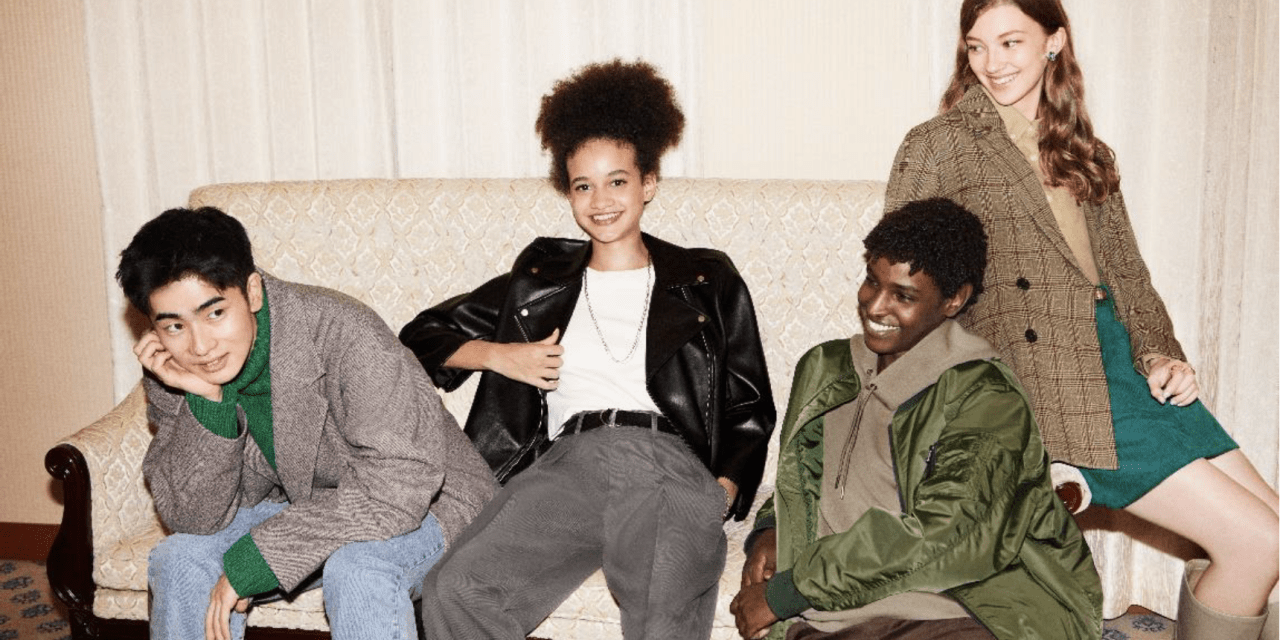 Fast Retailing
Uniqlo's sister company GU is planting its flag in North America with a new one-year pop-up in the New York City neighborhood of Soho. 
The fast-fashion brand — whose name is close in sound to the Japanese word jiyu, which means "freedom" — has around 450 locations worldwide. Most stores are in Japan, but GU also has a presence in China, Hong Kong and Taiwan. This fall is an especially crucial time for GU to enter the U.S. market, with Chinese cities imposing new lockdowns and travel restrictions due to surging Covid-19 cases.
GU previously had plans to expand into Southeast Asia, but the pandemic's impact on sales drove it to refocus on the West, GU CEO Osamu Yunoki told Nikkei Asia. "We need to accelerate, to globalize ourselves. We have an aim to become the global, 1 trillion yen ($6.9 billion) fashion brand," he said.
GU's parent company, Fast Retailing Co., Ltd., is one of the world's largest clothing retailers, along with H&M and Zara owner Inditex. Fast Retailing also operates the brands Theory, PLST, Helmut Lang, Comptoir des Contonniers, Princesse tam.tam and J Brand. On Thursday, Fast Retailing reported revenue of 2.3 trillion yen ($15.6 billion) for the period of September 2021 to August 2022 — a 7.9% jump year-on-year. GU's revenue, at 246 billion yen ($1.7 billion), accounted for close to 11% of that. GU's revenue was down 1.4% year-on-year, while its operating profit was down 17.4%.
GU was established in 2006 in Japan and has become popular with shoppers looking for trendy items at an affordable price. Both its Denim Chef Pants and Checkerboard Straight Jeans currently sell for 990 yen ($6.72 U.S.) online. GU adjusts its offerings frequently; its fall/winter 2021 collection included "genderless" and "ageless" concepts, with shop floor designs encouraging customers to mix and match men's and women's styles. GU's New York store "will feature a special lineup of choice, on-trend clothing and accessories for both men and women," according to a press release.
While the New York pop-up store will last one year, "it will enable us to get a true feel of local customer needs, develop future products with a greater awareness of global customer desires, and strengthen marketing," Fast Retailing said in its latest earnings presentation. The parent company hopes to open 310 stores globally by next September and says it wants to become a leading international brand by "(1) creating customer-oriented products, (2) accelerating global store openings, (3) building purchasing experiences that fuse physical stores and e-commerce, and (4) helping to solve various environmental and social issues."
It's part of a wider international focus for Fast Retailing. Last September, Uniqlo USA's CEO Daisuke Tsukagoshi told Modern Retail the company was "kicking off an aggressive growth strategy, with the aim of increasing the number of brick-and-mortar locations." During its 2021 financial year, Uniqlo operated more than 2,300 stores globally in 25 countries. As of September, it had 44 locations within the U.S. in states such as New York, California and Hawaii.
Compared to GU, Uniqlo "has been much faster, much punchier in moving outside of their core markets," Neil Saunders, managing director at GlobalData Retail, told Modern Retail. "It seems like now, Fast Retailing wants to be a little more experimental with GU, see where they can push the brand to see what the potential looks like in different countries. I think there is an opportunity there… The brand is very big in Japan. It's not so big in other parts of the world, but there's no reason that it can't be."
Within Japan, apparel companies are struggling with the highest level of inflation in nearly eight years. In August, Japan's core consumer inflation rate hit 2.8% — much lower than the rates of other countries, but a concern for shoppers who might look to curb discretionary spending on clothes. GU's items are at a lower price point, and "for any retailer to have that lower price positioning in an inflationary market, it's very useful," Saunders said.
Still, he added, for potential shoppers, GU is a "very well-known brand already in Japan. So there are gains to be had, but it's really gains from people trading down. It isn't a new brand. It's on a massive growth trajectory."
In the months to come, GU says it wants to open new stores in Japanese shopping malls, roadside retail locations and commercial buildings. It also wants to increase its number of combined Uniqlo GU stores.
While Fast Retailing has plenty of competition in Japan, it is in a "good position within the market," Saunders said. "If they want to get very, very serious growth and really increase revenues, they've got to look outside of Japan, which is what they've started to do. And I think they're now indicating that they have more ambition to do that."