Q&A
// September 20, 2021 ■ 4 min read
Uniqlo USA CEO Daisuke Tsukagoshi on rethinking the role of stores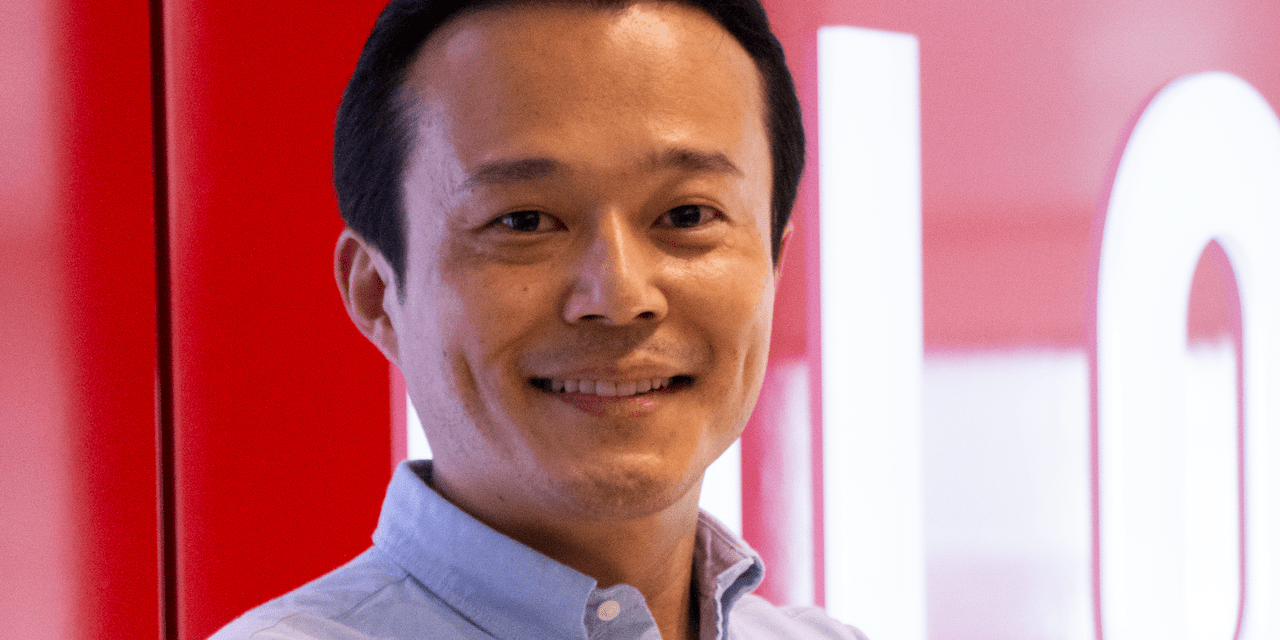 Image via Uniqlo
Back in 2006, Japanese retailer Uniqlo arrived in the U.S. with its flagship New York City store. Since then, the company has expanded to 47 locations across the U.S. and launched an accompanying website. 
Over the years, the company has tried to eschew the fast-fashion label. Instead, Uniqlo has focused on growing its collections of everyday basics and technical fabrics, such as its Heattech line. In early 2021 the brand's parent company, Fast Retailing, became the biggest clothing retailer in the world, surpassing Zara and H&M; the group hit a market cap of $105.6 billion, beating Zara's $98.2 billion.  
Now, the brand is looking to refresh its stores as part of its 15 year anniversary in the U.S. This will entail the remodeling of the aforementioned Soho flagship store, which will feature a tee shirt customization and a dedicated styling room — integrated with the brand's StyleHint app, which allows users to search, share and shop Uniqlo looks.
In an interview with Modern Retail, Uniqlo USA's CEO Daisuke Tsukagoshi spoke about the role of the brand's stores, the integration of e-commerce and its U.S. expansion ambitions. This interview has been edited for length and clarity.
How has your retail strategy in the U.S. market evolved since you arrived?
The strategy has evolved greatly since 2006, with the introduction of digital innovation and social media. Not only did we adapt our physical stores over the last 15 years, we also invested significantly in our e-commerce business and will continue to do so. 
We launched our user-generated content app, StyleHint, two years ago — enabling people to find Uniqlo products based on photos shared. It's a tool that's helping build our LifeWear community, and our staff have joined the platform to share their personal styles.
In addition, we've been implementing live shopping on our social platforms and website by enlisting friends of the brand, such as stylist Memsor Kamarake and trendsetters Natalie and Dylana Suarez, as hosts. However, there is a need for both online and offline channels to exist together harmoniously.
What kind of tools have you introduced to bridge the gap between the offline and online presence?
This year we launched "Live Station" — a live shopping channel that streams on Uniqlo.com and social channels — as a new platform to showcase and discuss in more detail the functions, styling capabilities and product ranges of our LifeWear products. It also allows consumers to shop along and chat with us directly. In addition to VIP hosts, we also partner with our stores to have managers and sales associates co-host the live shopping segments, as they are the experts and able to provide store clientele service digitally.  
We also often partner with influencers for collaboration launches and seasonal highlights, such as hosting in-store events. Additionally, we offer in-store pick-up options, where consumers can purchase products online and have their items shipped to pick up at their nearest store free of charge. 
How do you approach physical location sourcing and design?
Our Soho store in New York was our first in the United States and will be a model for our national stores going forward – with an updated layout, more educational information about products and visual merchandising and digital elements throughout. By using a "scrap and build" strategy, we plan to expand the size and quality of our retail offerings.
We currently have 47 stores in the United States and are kicking off an aggressive growth strategy, with the aim of increasing the number of brick-and-mortar locations. We're also focusing on existing markets and perfecting the customers' experience. We want to make visits convenient and enjoyable, while allowing customers to learn more about our brand in the process with informative panel displays. 
We have been using the last 18 months and the impact of the global pandemic to reflect on how the world is changing — and are introducing a new retail approach that fits the way people want to shop now, together with our LifeWear philosophy. With that said, our physical presence is just as important as our digital footprint. 
You've built collections around technical fabrics and basic everyday pieces. How has this helped the brand grow in recent years?
Our aim is to become the number one apparel retailer in the world. That means constantly innovating and developing products that have a positive impact on people's lives. For example, we launched our AIRism face masks last year to keep our customers safe and healthy during the pandemic. Not only does the mask have a unique triple-layer structure and a filter at the center, but our proprietary AIRism fabric keeps wearers dry as it wicks away moisture, releases heat and absorbs sweat and blocks 90% of UV rays. 
Uniqlo is well placed for the way the world is moving. Our products have been a solution for people's "new normal" – where comfort is a priority without sacrificing style. We're aiming to provide garments that are building blocks to anyone's wardrobe.