'A center of gravity': Retailers are adding data analytics teams to loyalty programs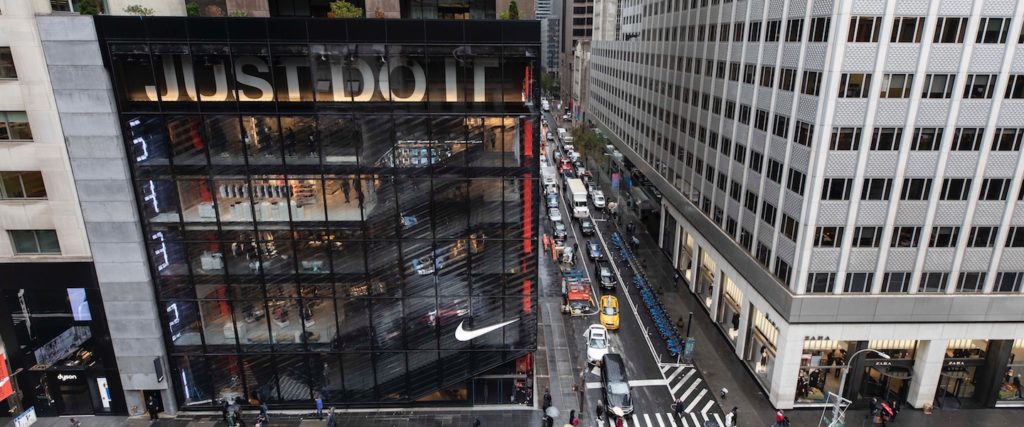 As retailers revamp their loyalty programs to give members access to more than just discounts, they're also looking at how to better analyze the data collected through these programs.
Before Reebok rolled out its first-ever loyalty program in March, it increased its digital staff by 30%. Of those hires, a "significant portion" were data analytics roles, according to Matt Blonder, Reebok's global head of digital. Last March, Nike acquired Zodiac, a data analytics company to work exclusively on predicting the average lifetime value of its NikePlus customers. And last November, Ulta Beauty acquired analytics startup QM Scientific, which CEO Mary Dillon said would aid in the company's personalization efforts, and that personalization is "the next frontier of loyalty" for the beauty retailer.
Loyalty program members are often a retailer's most valuable customers. According to Nike, NikePlus members spend three times more overall than non-members. At Ulta, members drive more than 95% of sales. So to get the most value out of these customers, retailers are analyzing their purchase behaviors, including how responsive they are to certain email promotions and other marketing messages.
That's proving to be a more complex task as retailers add more variety to rewards programs. Ulta, for example, started letting customers put their rewards points towards beauty services, not just products. Loyalty programs are also getting more personalized to drive better results — beyond sending customers a coupon on their birthdays and including their name in the first line of an email — which requires more sophisticated data analytics muscles.
Blonder described Reebok's loyalty program as the "center of gravity" for the brand's data analysis and personalization efforts. Some of the perks customers can get through the program, called Unlocked, include free shipping and returns, as well as access to training sessions and other events. Members can earn points not just by spending more at Reebok, but also by reviewing products and posting on social media platforms about the brand. 
A loyalty program isn't the only way that retailers can collect more customer data, but it is one of the cleanest vehicles available for retailers to collect customer data beyond the point of purchase. It's an opt-in program: Customers are providing their email address and allowing retailers to track their sales because they want to take advantage of certain sales or promotions. It also allows retailers to attribute in-store and online sales to the same customer, because loyalty program members often have to provide their email address or a member number to get points attributed to their account when they buy something. And, retailers can not only see how much a single customer shops with them, but how often they take advantage of promotions or what kind of products or offers make them want to redeem loyalty points. 
"Being able to have that identifier by way of the loyalty program gives you so much more richness of data and helps you determine behaviors, not just points of purchase," said Owen Frivold, co-founder of customer experience agency Hero Digital. Frivold also said that some of the retailers his company works with like to test new marketing campaigns with loyalty members to "see if it works with a base that they know is committed to purchasing from them."
Blonder said that Reebok is looking at using the data collected by its new loyalty program to better inform everything from product design to creation, and to better personalize its marketing and creative across digital channels.
"Without [data analytics], the program is just another tool, but it's not a smart tool," Blonder said.
So far, Nike has been quiet about how exactly it's using Zodiac's data analytics capabilities to improve offerings for NikePlus members. Zodiac developed a proprietary model for calculating average lifetime value of a customer based on more than just past purchasing behavior. If Nike can more accurately forecast the average lifetime value of NikePlus members, it can squeeze more value out of its most valuable customers.
Dillon, meanwhile, said in March during Ulta's fourth-quarter earnings call that the company wants to use QM Scientific and GlamST — an augmented reality startup the company also acquired last fall — t0 power personalized communication like replenishment reminders across digital channels, and eventually deploy more sophisticated product recommendations.
By beefing up loyalty programs with data tech, retailers are investing more in their most valuable customers. But with reward comes the potential for risk: If retailers extrapolate the wrong conclusion from their data, for example, and sales from loyalty program members fall, it can hurt more significantly.
"There's this double-edged sword [with loyalty programs]," said Steve Dennis, analyst at Sageberry Consulting. "Certainly if you screw it up, there's more at stake."
—
Sign up for the Modern Retail Briefing to get retail news, analysis and insight delivered to your inbox every morning.