'A certification that you've made it': How United Natural Foods Inc became the DTC CPG gatekeeper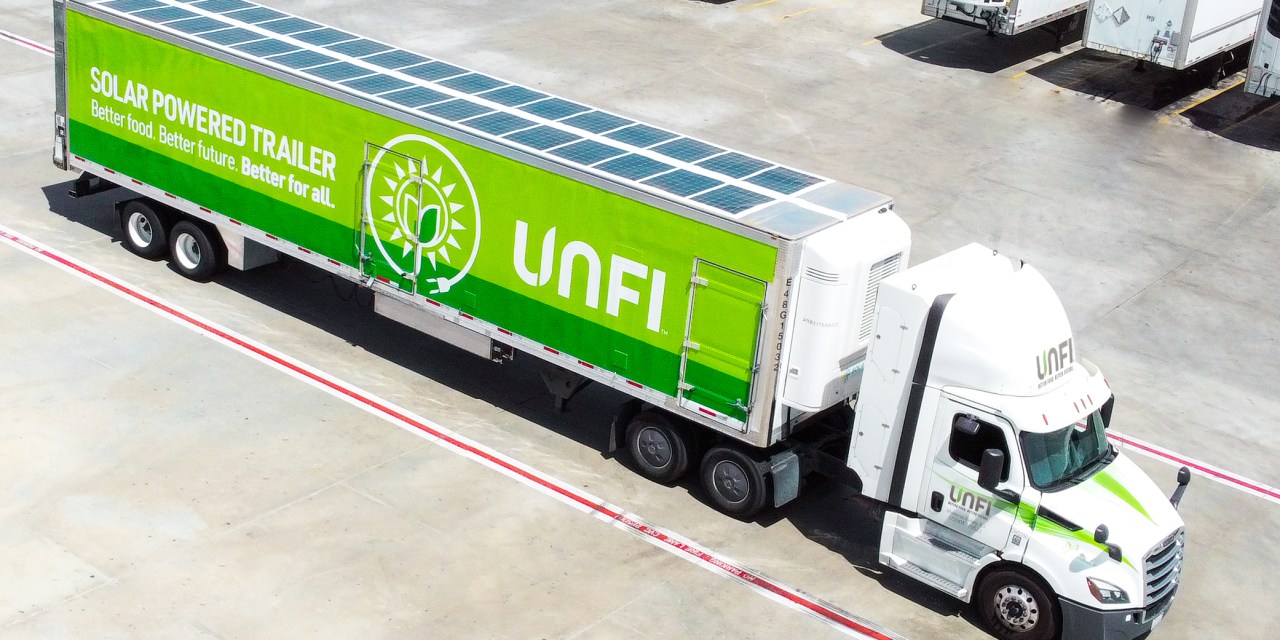 UNFI
Since its founding in 1976, United Natural Foods, Inc. (UNFI) has become the biggest publicly-traded wholesale distributor of health and specialty food in North America by volume — and, by extension, one of the most coveted partners for growing DTC brands. 
The wholesaler delivers over 250,000 brand products to over 30,000 retail locations — including natural food chains, independent markets as well as to major grocery chains like Kroger and Ahold Delhaize USA (owner of Stop & Shop and Giant Food). Some of the brands that now distribute through UNFI include conglomerates like General Mills and Unilever, as well as startups like plant-based milk Ripple and produce brand Gotham Greens, among others. In 2021 UNFI's revenue hit $27.27 billion, up from $27.16 billion in 2020.
Even with its many grocer partnerships, UNFI is largely known for its longstanding partnership with Whole Foods. As of 2018, Whole Foods inventory has accounted for nearly 30% of UNFI's total distribution activity. This was further accelerated by the pandemic, with Whole Foods making up nearly 18% of UNFI's sales during 2020. The growth led the two companies to extend their partnership through 2027; UNFI first began working with Whole Foods back in 2000.
Over the years, UNFI has expanded its grocery reach beyond natural food stores, becoming the preferred distributor for several national and regional chains. In conversations with founders of CPG startups, it is clear that this has cemented UNFI's influence even further, especially among young brands that first aspire to be in Whole Foods, and then in other national chains. If they want to get into the stores of coveted national retailers, they first have to go through UNFI.
As such, UNFI has become one of the most influential grocery industry gatekeepers — a distribution deal through it will jumpstart a brand's national expansion. But that comes with some trade-offs — namely, that a young nimble digital brand must conform to the antiquated processes — and costs — of national grocery. (UNFI did not respond to a request for comment on its vendor partnerships.)
In conversations with Modern Retail, multiple brands spoke about the growing need to work with a partner like UNFI. Beverage brand Swoon, for instance, experienced a domino effect of expansion after signing on with UNFI in 2016, according to co-founder Cristina Ros Blankenfein.
Bryan Gildenberg, senior vp of commerce at Omnicom Commerce Group, said that long before Amazon's Whole Foods acquisition, "UNFI has been the main gateway for brands to distribute through Whole Foods." Being picked up by Whole Foods — with the help of UNFI — "is a certification that you've made it, from a naturals food standpoint," he said 
Even as Whole Foods has transformed from a quirky Austin outlet to a national behemoth, offering products to up-and-coming brands has remained important for Whole Foods' status as a trendsetter. "But dealing with small brands is a different skill set, and that's where UNFI comes in," Gildenberg said. As big-box retailers like Target and Walmart are increasingly looking to woo buzzy brands, Gildenberg said that Whole Foods' exclusive partnership with UNFI has become even more important.
In turn, as more retailers have invested in and grown their natural and organic offerings over the past decade, UNFI has become more in demand. The demand for better-for-you brands helped UNFI strike partnerships with conventional, mass retailers. For example, in 2020 the company was chosen as the primary grocery wholesaler to Key Food, "with expected sales to UNFI of approximately $10 billion over 10 years," according to UNFI. 
A sought-after retail partner 
For direct-to-consumer brands, UNFI has become a launchpad partner as they plan a foray into physical retail. A relationship with UNFI might begin in a few ways. Brands can also directly apply to work with UNFI to increase their odds of garnering buyers' interest. In many cases, brands are often asked by grocery stores to work with UNFI; once a buyer from a chain that works with UNFI expresses interest in a startup's product, the buyer asks the startup to start working with UNFI before they can get that brand's products on their shelves.
Olive oil brand Kosterina is one such brand, whose products launched in Whole Foods at the end of 2020.
"We were lucky enough to be invited to present at a line review for Whole Foods," founder Katina Mountanos said. "When our products were accepted for a national launch, we were asked to work with UNFI to distribute our products to Whole Foods Stores." 
Mountanos noted that as an upstart brand rapidly expanding its footprint, "we work very closely with our national distributors like UNFI and KeHe," alongside more regional distributors such as Assembled Brands in the Northeast. There are, of course, some challenges to working with one of the largest food distributors in the country. "As a small brand, we align a bit better with the regional distributors and feel that we get more attention and support from them than we do from the larger distributors," Mountanos said. 
To date, the company has yet to take advantage of its national distributors' expansive retailers network, opting solely to focus on Whole Foods. "We've been laser-focused on growing trials at Whole Foods, and are now ready from an operational standpoint to expand to other stores that are aligned with our brand," Mountanos said. The brand's olive oil and vinegars are currently available at over 350 Whole Foods locations nationally; the rollout began within a couple of months of signing up with UNFI in fall of 2020.
Beverage brand Swoon has been working with UNFI since launching back in 2015 when it was picked up by regional grocery chain Kings on the East Coast. 
Ros Blankenfein said over the years, the partnership has been important to effectively getting Swoon's products into retailers like Meijer, Stop & Shop and Kroger. "Once you have the product and packaging right, distribution is the most important step," she said.
Given that UNFI services a lot of customers in the natural food space, including Sprouts and Wegmans, she said that once a brand gets interest from a buyer, it's only a matter of time before that brand is asked to sign on with a national distributor.
"It takes the friction out of distributing through large chains like Whole Foods," said Ros Blankenfein; UNFI currently has 50 warehouses dispersed throughout the U.S. and Canada. 
"They [UNFI] also have specific reps for different retailers, where they meet with buyers to touch base about the brand," Ros Blankenfein explained. "It's a relationship-based business, so we often reach out to our account managers and go to Rhode Island [where UNFI is headquartered] for the trade shows."  
Another way UNFI is trying to better cater to upstart brands is through its UpNext program. UNFI did not return a request for comment on the program's growth. However, the company has promoted UpNext throughout its social media over the past few years. UpNext is specifically designed for recruiting and onboarding emerging brands; it offers services such as mentorship, tailored marketing opportunities and timeline expansion planning, according to UNFI.
This is specifically tailored to be more hands-on and cater to startups' smaller volumes, as opposed to companies with long-established UNFI partnerships. Nevertheless, all brands that work with UNFI must adhere to ingredient and label criteria, such as NON-GMO Project verified, USDA Organic or Fair Trade certification.
Navigating a traditional distribution system 
For digitally-native brands, signing on with large distributors can be a turning point.
Over the past few years, digitally-native brands within food and beverage have attracted millions in VC funding. According to CB Insights, funding for food startups hit $20 billion in 2021 — a 16% increase over 2020. But as pressure to scale mounted, more of these upstarts started vying for national grocery distribution. This led to many newly-launched, like nuggets maker Simulate and frozen waffle brand Evergreen, to quickly seek out distributors like UNFI in an effort to avoid a DTC-only model.
Sauce and marinades brand Haven's Kitchen is one example of this trend. Founder Ali Cayne told Modern Retail that given the competition in the food and beverage space, working with companies like UNFI showcases how complex distribution can be for a startup. It can be an especially bumpy road for young brands that rose to prominence by going viral on Instagram.
"We have to go into grocery with a little humility," she said.
"Food distribution is an antiquated, clunky system and doesn't match the typical 'DTC vibe,'" Cayne said. "But to grow a grocery brand, you have to learn to operate in this world of trucks and brokers." She said that one of the biggest challenges of working with UNFI, especially during the ongoing supply chain delays, is being able to supply inventory to its warehouses on time. "They are dealing with thousands of brands, and you have to be able to deliver."
This inflection point is often also when a brand's velocity gets tested, Cayne explained. She said that while distributors like UNFI and KeHe don't "drop" brands for not performing well, they do prioritize those that consistently move product. 
"They will work with you through programs like UpNext, where you can get placed in a select number of warehouses based on demand," she said. "At the end of the day, what will get you UNFI distribution is Whole Foods – and all the local natural health foods stores can follow suit." 
But just like any other wholesale distributor, UNFI is acting as a middleman, and working with a middleman can come with some limitations.
"Whole Foods is generous with data, but it can be hard and expensive to get a hold of how your product is doing on shelves," Swoon's Ros Blankenfein said. And of course, there are margins to give up in exchange for UNFI's reach. "With a middleman, you're giving up another piece of the pie," Cayne said. She explained that UNFI's commission cut depends on the wholesale rate the brand negotiates, which is sometimes impacted by the price each retailer sets. "Unlike DTC, we have to compromise on margins and find ways to offset that loss in other areas."
For food and beverage startups, UNFI and its smaller counterparts are an important part of the retail ecosystem. Despite their old-fashioned nature, founders admit that working with these middlemen is necessary for gaining accounts and sustaining sales. 
"A distributor actually helps streamline your orders, which can get complicated as you scale," Cayne said. "As long as we're getting the demand from stores."