'A culturally and emotionally connected brand': How Walmart CMO William White is approaching marketing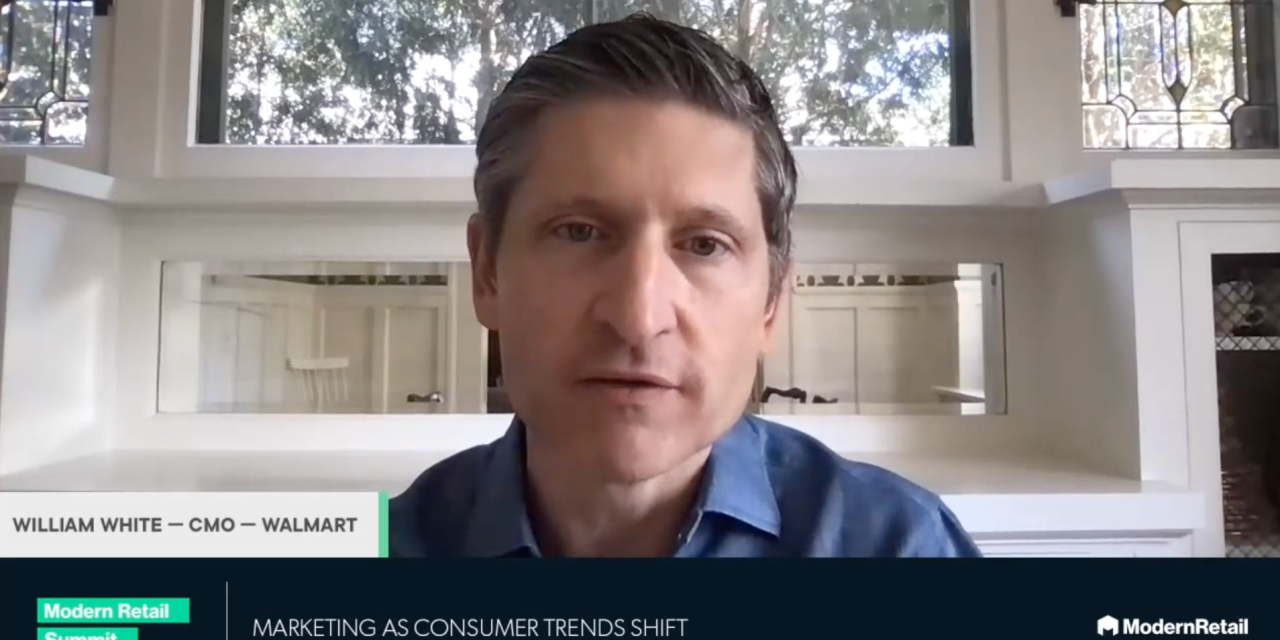 When Walmart's chief marketing officer William White joined the company last May, America's largest retailer was in rapid response mode.
What people wanted to shop for — and what items Walmart had in stock — was quickly changing day by day, as the coronavirus pandemic worsened in the U.S. So White's first priorities included "tactical things" like making sure that Walmart wasn't running any ads promoting items that were out of stock, but also making sure that Walmart didn't lose sight of bigger long-term initiatives, like the launch of its membership program Walmart+, as well as its marketing plans for the holidays.
During a video chat at the Modern Retail Summit last week, White discussed how the company shifted its marketing plans over the course of the last year. White's team pared back on digital marketing spend, as more people were coming to Walmart's website organically to search for everything from gardening tools to cleaning supplies. Walmart also started to do more experiential marketing, specifically coming up with events that Walmart could host for its customers outdoors, specifically hosting drive-in movie nights in select Walmart parking lots, as well as college football tailgates.
"We recognized there was a vital need we could play for our customers, because they were looking for togetherness," he said. These types of events also tie into the marketing team's long-term goal, which is to make Walmart a "culturally and emotionally connected brand."
At the Modern Retail Summit, White also spoke about how he's thinking about experimental marketing channels like TikTok, as well as what KPIs he looks at to determine success.
You can watch the full interview below.
[s3mm type="video" s3bucket="modernretail-media-bucket" files="Modern Retail Summit – William White _ CMO Walmart.mp4″ /]