'A lack of marketing flywheel': BigCommerce's S-1, annotated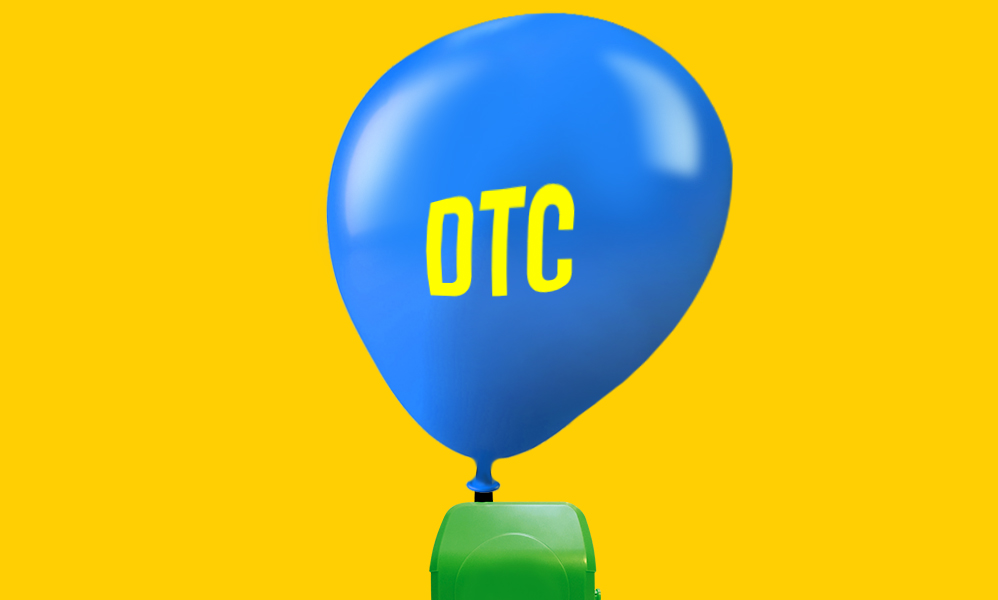 The e-commerce wars are on, and BigCommerce is hoping to further compete with Shopify and the like.
The e-commerce platform filed its S-1 earlier this week, providing a little more visibility into how its business works. Since 2009, BigCommerce has provided digital commerce services for merchants. It touts customers including Woolrich, Camelbak, Clarks and Gillette. The company said in its filing that it helps power around 60,000 online stores in 120 countries.
Neither BigCommerce nor Shopify are new businesses — but the last few months have proven big e-commerce is going to get. Data from eMarketer, for example, says that U.S. online spending will increase by 18% this year, up from 14.9% the year before. Thus there's a mad dash to become the dominant platform.
Here's a look at the how BigCommerce's business has fared, according to its filing.
Riding the e-commerce wave
BigCommerce's 2019 revenue was $112.1 million, which was up 22% from the year before. Its sales grew by 30% in the first quarter of 2020, hitting $33.2 million. For comparison, Shopify's revenue in the first quarter of 2020 was $470 million, which was a 47% year-over-year jump.
Meanwhile, BigCommerce reported a net loss of $42.6 million in 2019. In the first quarter of 2020, losses hit $4 million, compared to losses the prior of $10.5 million. Shopify, this past quarter, recorded a loss of $31.4 million.
BigCommerce, in its filing, adds that growth accelerated past this first quarter. "Beginning in March 2020, new sales of Essentials plans increased substantially, growing 33%, 106%, and 86% year-over-year for March, April, and May 2020, respectively," the filing wrote. Enterprise plans sales increased by 60% year-over-year in May.
Focusing on the DTC boom
No doubt, platforms like BigCommerce are having a moment. In the filing, the company says as such, explaining the acceleration of digital commerce, citing reports from eMarketer and Forrester.
The company also nodded to the DTC brands and their recent rise. "Whereas consumer brands historically relied on retail distribution for their products, ecommerce enables a new model of direct-to-consumer, vertically-integrated digitally native brands," said the filing.
Mentioning DTCs is an interesting move, specifically because that's one area where BigCommerce has potentially fallen short. "The traditional e-commerce players were comfortable being in the background," said Web Smith, founder of 2pm Inc. "That's how Adobe and Salesforce did business for so long." Which is to say: for over a decade, the going SaaS strategy was to sell yourself as an invisible platform and not a brand.
Now, players like Shopify have grown because they focused on smaller digital brands and grew up with them. Shopify built out its own partnership ecosystem, borrowing a strategy from Apple. "That became a church of sorts," said Smith. Merchants and developers who learned the ropes of commerce on Shopify became brand evangelists. Conversely, BigCommerce, said Smith, "didn't care about the small merchants — only the big guys."
A focus on international growth
One big area for all e-commerce platforms is everywhere that's not the United States. Shopify has been slowly building out its international presence, saying that it's now in around 175 countries. BigCommerce too has been growing out its global presence, with customers in 120 countries.
The company reasoned that international remains a big growth potential. "As of June 24, 2020, 25% of our stores were located outside of the United States," the S-1 wrote. "In comparison, as of January 7, 2020 BuiltWith estimated that approximately 58% of ecommerce websites are outside of the United States." The take-home here is that the platform that is able to grow international at a faster clip will likely have a clear competitive advantage.
An "open" platform
BigCommerce has long branded itself as a malleable platform. Instead of of being a turnkey solution, it lets merchants customize using its open and ever-changing toolkit. The filing illuminated this longstanding strategy. "Because every business is unique, and most large businesses have specific requirements not easily met 'out of the box,' our product strategy emphasizes what we call 'open SaaS,'" the document wrote.
This is a popular roadmap for the big players, including Adobe and Salesforce. For BigCommerce, this is a competitive advantage. An open platform means that businesses can grow and create solutions as older technologies become obsolete. "The power of our platform to support high growth better than legacy software is evidenced by the large and growing number of category leaders, including more than 30 Global 2000 businesses, that select us as their ecommerce platform of choice," the company wrote. But it also involves a learning curve and technical manpower that some smaller businesses may find insurmountable. It's an important differentiation — both in terms of product and branding — between BigCommerce and Shopify.
Marketing for the big guys
When enumerating its growth plan, BigCommerce focused a lot on enterprise sales. It described its flagship product as its Enterprise offerings, adding that "sales, marketing, agency partnership, and professional services teams all have organization structures dedicated to serving the needs of mid-market and large enterprise businesses." The company did mention small-to-medium-sized businesses, but added that "[more] than 70% of our SMB customers use a self-serve model and become customers without sales assistance."
But it's clear that enterprise is what BigCommerce sees as the way forward. "Increasingly, we are successfully competing for large enterprise sites selling more than $50 million annually online, with our Enterprise plan product feature set," the filing wrote.
"The most alarming thing," said Smith, "is BigCommerce's lack of marketing flywheel." That's most easily exhibited in how much it spends on marketing. In 2019, BigCommerce spent 71% of its gross profit on sales and marketing. Shopify, for example, has historically spent between 50% and 60% of its gross profits on that part of the business.
The e-commerce landscape is only getting more competitive, and BigCommerce is using its IPO to raise money and become more dominant. But it certainly has its work cut out for it. The filing made it clear that BigCommerce is trying to make brands both big and small know its name, but such an endeavor is difficult.
"They are marketing themselves like a pure SaaS company," said Smith, "in a time when pure SaaS companies are marketing themselves like brands."
Correction: An earlier version of this article mistakenly reported BigCommerce's 2020 first quarter losses to be $3 million. They were actually $4 million.