'A passionate and growing community': Why brands are embracing the outdoors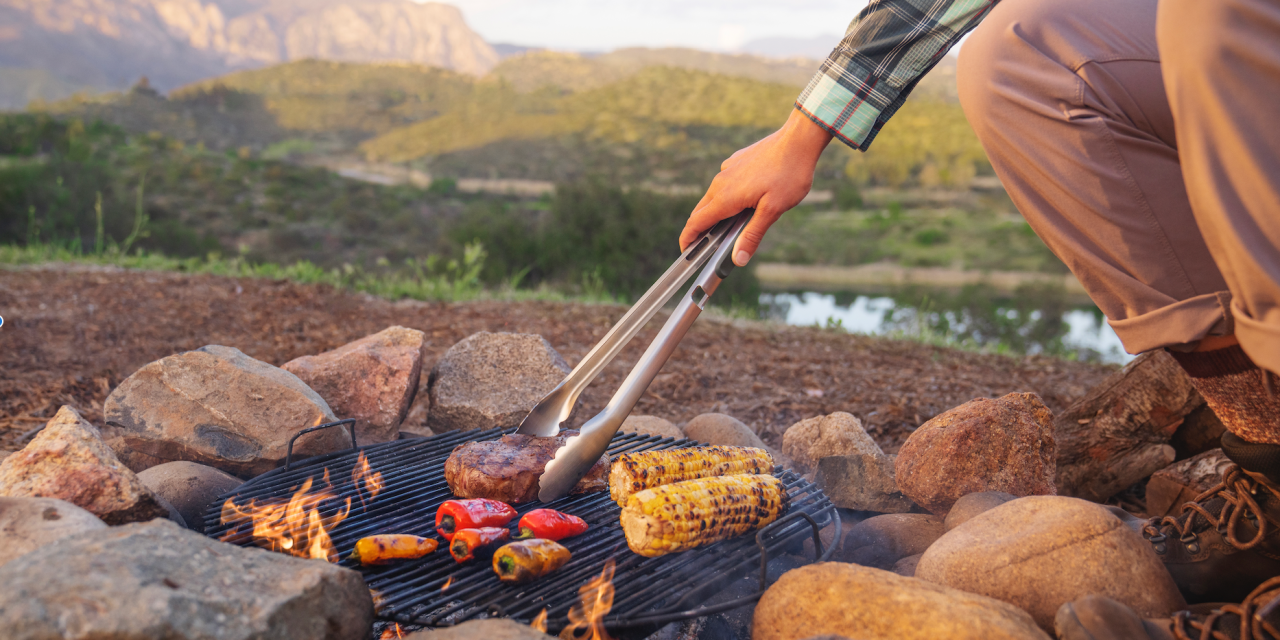 OXO
People are continuing to embrace the outdoors after a year of being stuck at home, and brands are responding accordingly.

In June 2020, year-over-year sales of outdoor equipment like bicycles, paddle sport gear, golf equipment, camping gear and binoculars were up between 63% and 22%, according to the NPD Group. In 2021, outdoor demand continues: major retailers like Kohl's, Decker's Group and Dick's all called out the outdoors category as a lever of first quarter sales success and a space that they were investing in further.
To capitalize on this demand, brands and retailers across categories have entered the outdoor space a variety of ways. Some startups are simply addressing the outdoors more in their marketing, or hosting sales events with an outdoor theme. Furniture brands like Article and Feather responded by releasing outdoor lines, and lingerie company CUUP entered the outdoors through a swimwear launch. Still others chose to partner with retailers that have expertise in the outdoors, such as REI, with the hopes that they will be able to find new outdoor-focused customers.
Housewares company OXO was one such company that decided to go the partnership route. In May, the company launched OXO Outdoor, a line of kitchen products designed for camping and outdoor cooking that are sold both online and in stores at REI.
OXO's parent company, Helen of Troy, also owns Hydro Flask, a Gen-Z water bottle favorite that saw double digit revenue growth last fiscal year. Shannon Ballantyne, senior product manager at OXO, said that the brand decided to partner with REI in part because Hydro Flask already had a strong relationship with REI.
OXO thought there was a missed opportunity in the market for "outdoor cooking and cleaning tools that were on par with other outdoor gear" and partnered with REI in late 2019, "work[ing] together remotely through the pandemic to bring the collection to life." In the lead up to the launch REI and OXO worked closely together, testing the products at campsites.
"REI is a proven expert in the outdoor space, and their participation in product testing and feedback has undoubtedly helped OXO create a better product for the outdoor enthusiast," said Ballantyne.
While sales of many outdoor products, such as bicycles, rose last summer, it takes time to bring a new product line to life. As such, while many companies noticed an increased interest in outdoor-related products last summer, only now were they able to bring new outdoor lines to fruition.
Still others already had outdoor-related lines in the works even before the pandemic. Size-inclusive lingerie brand CUUP launched swimwear this May after working on research and development for the sustainable line for two years.
"It was something we had always thought about… to create this true bra support in an outdoor ready environment," said Morgan. "But there definitely was no anticipation of [outdoor retail] being [so big]… how could you anticipate anything in the last 18 months?"
Not all companies, however, have the resources to bring an entirely new product line to life, and instead are finding other ways to promote themselves as an outdoors brand.
From May 18 to May 24 this year, Etsy hosted its "first-ever outdoor sales event" according to a news announcement from the marketplace, which is mostly known for handmade crafts. The event was meant to help consumers "make the most of their outdoor spaces this summer, all while supporting small businesses." The retailer cited that on-platform searches for outdoor bar accessories and patio furniture were up 236% and 166%, respectively.
During the sale, sellers offered discounts of up to 20% off on handmade outdoor goods like picnic blankets, deck chairs and personalized herb markers. Etsy app users received early access to the event.
Other marketplaces have promoted their outdoor wares in similar ways. Amazon hosted a "Fall Outdoor Event" in partnership with Bushnell last year and early predictions for sales in this year's "Prime Day" include bargains in the sports and outdoor categories.
Companies are betting the outdoor boom will continue. OXO launched seven products in its OXO Outdoor line in May and plans to follow up with a three-product release of a french press, chef's knife and griddle turner soon, Ballantyne said, though she did not say specifically when.
"There is a passionate and growing community of outdoor consumers that we believe will continue to thrive, even as the world begins to open up post-Covid," added Ballantyne.