Q&A
// May 11, 2022 ■ 5 min read
'A really powerful tool': REI's circular commerce director on how resale and rental aid in customer acquistion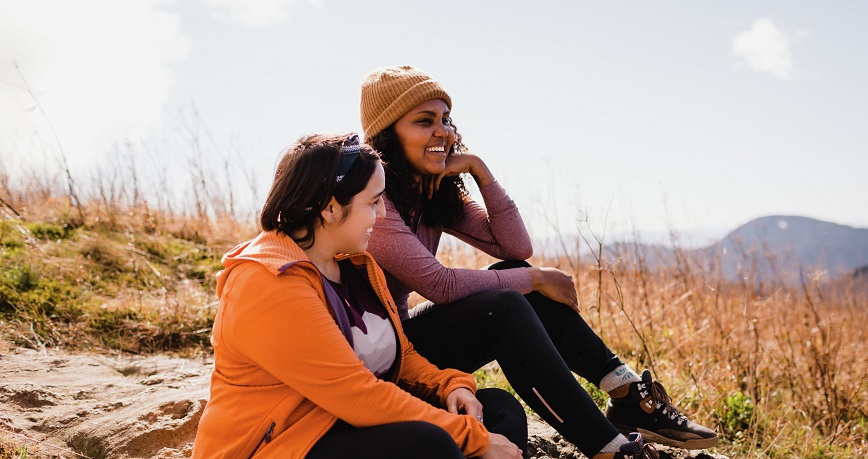 REI
Outdoor gear retailer REI Co-op is investing in its used gear business to reach new customers.
REI grew sales 36% year-over-year to a total $3.7 billion in 2021. The co-op model retailer also added 1.4 million members in the year, to a total of 21 million members. The company's used gear and apparel business dubbed 'Re/Supply' did particularly well: used gear sales grew 86% last year compared to 2020.
REI's circular commerce and new business development director Ken Voeller explained that the retailer has invested significantly in resale to drive this growth. REI has had a used gear "Garage Sale" concept for decades, in which the retailer sold used products at select times during the year. However, in 2018, REI launched year-round online used sales. In late 2020, REI opened two stores dedicated to used gear. That same year, REI launched a gear trade-in program online and in select stores. Now, the retailer is expanding trade-in to all REI stores.
Voeller talked to Modern Retail about streamlining rental and resale, leaning on REI's co-op model for product acquisition and the complications of selling used technical gear. This interview has been edited for length and clarity.
Used gear revenue increased 86% last year year-over-year, outpacing REI's overall revenue growth. What do you think was driving that particular interest?
Through 2021, as you mentioned, our used business grew 86%. We really see that both as some of the momentum that we're seeing in the market right now around used gear, but also it's reflective of some of the investments that REI is making in our used gear business. Today you can now purchase used gear every day in most of our 172 retail locations, in addition to two used-specific retail stores. We're also working to bring our trade-in experience to all of our retail stores as early as next month.
You now sell used gear both online and in-store. Why are you expanding the venues in which used products are offered?
We see our re-commerce business as a really powerful tool to welcome more people both into the REI co-op and then, by extension, into the outdoors. We're seeing a good amount of our new customers turning to used to get outside and, in addition, we're seeing more and more of our existing members turn to used to get into new activities. We see a lot of folks turning to used to buy their first tent or their first backpacking backpack. As we think about how REI can get more and more people outside enjoying nature, we see used as really a powerful lever there. I think that really speaks to why we're kind of investing in re-commerce and moving from this legacy, 10-times-a-year Garage Sale event into a more focused, deliberate strategy around used.
We also obviously aspire to have a really high caliber, compelling omnichannel used gear business — being able to both buy in-store and online, as well as trade-in both in-store and online. As we bring trade-in to more of our retail locations in the coming months, we're putting a good amount of emphasis on the retail experience right now.
Are there any complications in selling used versions of technical gear where issues like safety, fit or item condition might be of particular concern?
That's one of the distinctions in the broader re-commerce landscape right now between the ThredUps of the world — who are selling mostly fashion apparel — and REI, where we're selling more high-end outdoor products. One thing that we really lean on is the expertise of our retail employees to make sure we're inspecting every product that we resell. Of course, we also only resell products that have no risk associated with reselling that item. We don't resell, for example, used climbing gear.
You also offer gear rentals. How have you worked to streamline rentals and resale?
We view both re-commerce and rentals as part of this larger circular commerce-oriented ecosystem that we're working to build. You can imagine how over time, a product that we use in our rental business might move seamlessly into our used gear business for resale. That's why we're continuing to push into both territories, because we do believe there's some important synergies that we might be able to unlock there.
How is resale helping you to meet your environmental, sustainability and governance goals?
At a high level, we believe that selling used items saves roughly 50% of the carbon associated with selling a comparable new item. And for some categories — like bikes — that carbon savings can be as high as 90%. As we think about continuing to grow our business while also hitting our 2030 Climate Commitment of reducing our carbon footprint by 55%, we really have to scale these businesses that decouple revenue growth from our carbon impact. We believe re-commerce is a really important tool for us to be able to do that.
How do your 21 million co-op members assist your resale efforts?
The way we think about our used gear business is that any used business is a two-sided market and that there are both buyers and sellers of used gear. As a result, we believe the REI member base is going to be fully engaged and critical to REI being able to be successful with this business. At the end of the day, [used gear] is community-oriented commerce, built upon these fundamental ideas of members sharing product amongst members. We're leaning into resupply as part of our larger membership value proposition.