A tale of 3 cities: The state of retail in Miami, Chicago and Los Angeles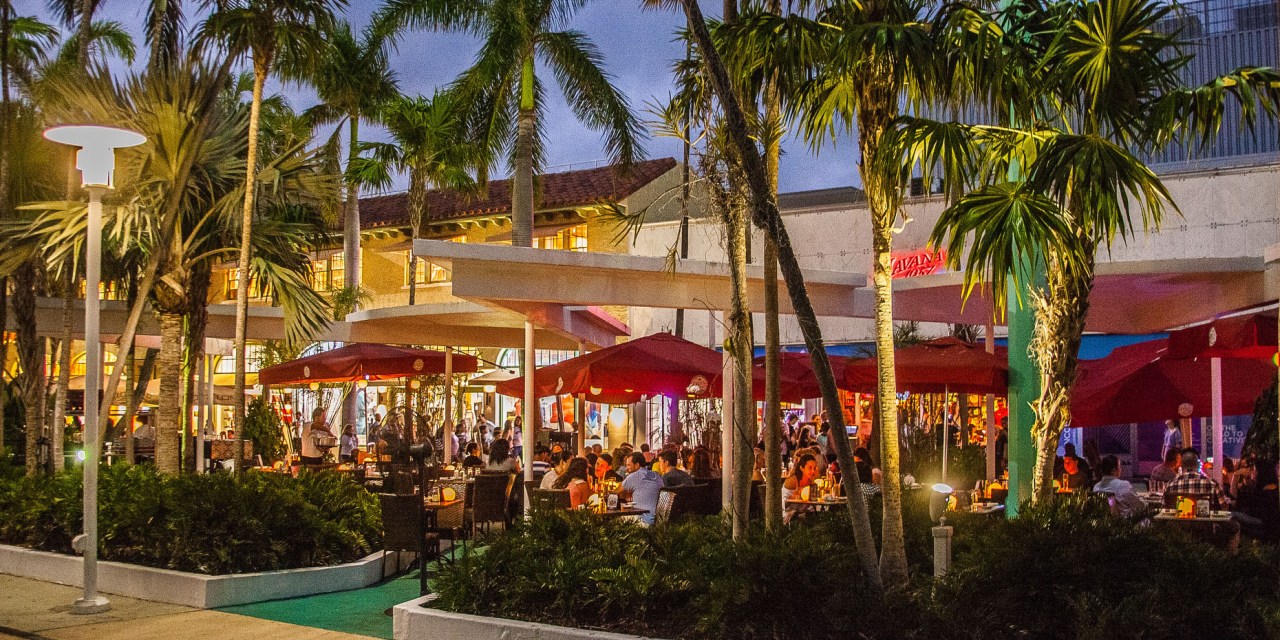 Lincoln Road
While retailers are hoping for shoppers to return stores in 2021, retailers' fates depend somewhat on location.
After a year and a half of unevenly applied coronavirus regulations, as well as many remote workers moving out of their respective cities, retailers in some cities are feeling more optimistic than others.
Suburbs outpaced cities, particularly downtown areas, in pandemic sales numbers. Some states' restaurants and stores opened earlier amongst different governors' coronavirus standards, while some cities saw mass migration in or out.
"The southeast, where I am, recovered faster" Greg Maloney, CEO & president of retail Americas at commercial real estate firm JLL. "[The pandemic] had lesser of an impact on retail sales, rent collections and vacancies then any other area beyond Texas. The most effected [by the pandemic] were the Northeast and the West."
To get a better sense of how retailers are faring across the U.S., beyond the expansive retail coverage of New York City, Modern Retail looked at retailers and landlords in Miami, Los Angeles and Chicago as they navigate the return to stores and a post-pandemic future.
Miami sees pre-pandemic levels of success
The future is bright for Miami retail.
Before the pandemic, Miami's retail vacancies were under the national average, staying at under 4% for five years straight in 2019 according to CBRE Research. During the pandemic, consumers flocked to Florida: According to real estate firm FCP, Tampa was the number one city people relocated to during the coronavirus outbreak, while Miami was number four and Orlando was number five.
Moreover, Florida had some of the least strict Covid-19 restrictions and closures of any state in the country, opening completely in September 2020 (though Miami still imposed its own stricter internal rules). Though, with decreased coronavirus regulations came more outbreaks: Florida has the third highest amount of Covid-19 cases and deaths and multiple indoor Florida events, particularly long sporting games like an October 2020 hockey game or a January 2021 wrestling tournament, were considered super-spreaders.
While retail vacancies rose to 4.5% in Miami in the second quarter of 2020, according to Colliers International, and peaked at 4.6% in the fourth quarter, the city fared better than most. In the first quarter of this year, MMG equity partners reported a continued 4.6% vacancy rate, though rents and absorption rates rose.
Investment in Miami retail in 2021 has also picked up, particularly at open air shopping centers. Brands and restaurants ranging from taqueria Tacombi to Amazon's brick-and-mortar stores have announced new stores set to open at outdoor shopping district Lincoln Road, for example. Despite decreased tourism, the influx of residents in Miami Beach provided a new set of customers for Lincoln Road, said Lyle Stern, board member at Lincoln Road Business Improvement District.
"The pandemic was horrible for everyone everywhere, but Miami and certainly Miami Beach have been beneficiaries of a bad period," said Stern. "The fact that we are at pre-pandemic levels or higher for most of our retail and certainly all of our food and beverage [locations] is pretty substantial."
Miami's eternally sunny skies were also perfectly primed for the consumer preference shift to outdoor retail. Lincoln Road quickly adapted to this shift, investing in creative events like putting members of the New World symphony on golf carts and having them ride and play through the open air shopping district or staging a play in storefront windows that consumers could watch outside in socially distanced groups.
"People wanted to be in outdoor environments [during Covid]. We came up with a plan to pivot everything in activities outside." said Stern. "We are going to keep [these outdoor activations] and increase them."
Los Angeles' future is uncertain
Los Angeles retail is a mixed bag. The state has yet to fully role back restrictions, with most businesses operating at between 25% to 75% capacity. At the height of the pandemic in the third quarter of 2020, vacancy across Los Angeles was 6.2%, highest in the downtown area at 10.2% and lowest in South Bay at 3.9%, according to CBRE. Even as absorption rates rise, vacancies continue in the first quarter of this year at 6.8%, according to Colliers. Festival centers in particular saw high vacancies at 10%, while single tenant retail buildings had a 5.5% vacancy.
However, as rental rates decrease amongst lowered demand, smaller brands report expanded brick-and-mortar plans. Upcycled denim Brand Redone plans to open "several" locations in LA, following its investment in its first brick-and-mortar storefront in Malibu. Meanwhile, NYC-based Fleur du Mal opened it West Hollywood outpost in April, reported Fashionista, and Los Angeles grocers, winners in the pandemic, are also expanding. Natural grocer Lazy Acres is building a 31,000 square foot store in Los Feliz while high-end grocer Gelson's will open a 36,000 square foot market in West Edge.
Moreover, while many did leave Los Angeles in the great pandemic exodus, it also attracted a lot of residents from other cities like San Francisco.
That said, many seem to be hedging their bets on future predictions until coronavirus restrictions are fully lifted on June 15
"Closures and restrictions: that's been the biggest impact," said Mulroney. "If you look pre-pandemic, a lot of places were just doing fine… In the fall last year we were trying to get regional shopping centers open in certain parts of the country where we've been opened for four months and operating at 100% in others."
Chicago hasn't found its footing
Chicago retail continues to struggle, particularly downtown.
In downtown Chicago's corporate office and retail hub, the Loop, retail vacancy rate rose to 14.9% during the pandemic, and 2021 foot traffic is still half of pre-pandemic levels as former downtown office-workers continue to work from home. Twenty-two percent of the Magnificent Mile, the 13-block retail hub along the city's North Michigan Avenue, is vacant in June 2021 according to commercial real estate firm Cushman & Wakefield. This is up from 15% in 2019, an already a significant increase from 2017's 5.3% vacancy level. The Loop and State Street lost 20 businesses while Magnificent Mile lost 30, according to the Loop Alliance and Mag Mile Association, respectively. Magnificent Mile Association's number doesn't even count departures from the Water Tower Mall, which saw the departure of its 45-year-old tenant Macy's leave a 170,000 square foot retail hole.
"The downtown areas in all these bigger cities were the hardest hit," said Maloney. "Mayors decided to close things down… We had things boarded up. Michigan Avenue was a sad state of affairs and it still continues to struggle."
Even more residential neighborhoods, bright spots of growth for other cities, struggled in Chicago. Wrigleyville suffered when Wrigley Field shut down. Restaurants across Lakeview and Lincoln Park closed their doors.
Amongst these struggles, some Chicago retailers think a return-to-normal may not come until 2022, though Maloney said that Chicago brokers at JLL suggest things in Chicago "are slowly starting to get better."