A 'unicorn hangover': Casper's impending IPO is impacting the wider DTC industry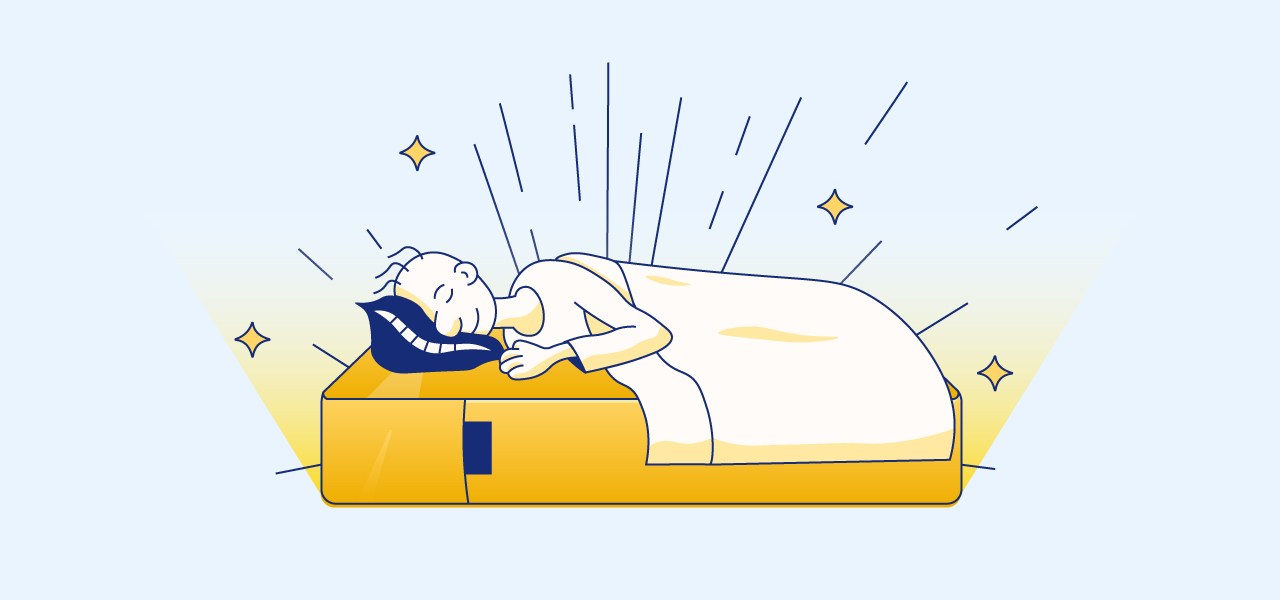 Over the course of six years, Casper has transformed from darling of the industry to its biggest punchline.
The direct-to-consumer mattress brand is planning to go public, and thanks to recent filings, investors and onlookers alike are getting a never-before-seen look at under the hood. For many, it doesn't look pretty.
For one, Casper's losses have been increasing; it recorded a net loss of $92 million in 2018, compared to $73.4 million the year before. Revenue did increase going from $250.9 million in 2017 to $357.9 million in 2018, but growth seems to be slowing. In 2019, Casper said it saw revenue growth at around 20%, compared to a 45.5% CAGR between 2016 and 2018.
Casper has long been considered a trailblazer in the digitally native space. It grew its business online, as a sort of antithesis to brick and mortar mattress retailers. But its path to maturity adopted a more tech-adjacent ethos rather than higher margin retail businesses; growth trumped any prospect of profitability. As a result, Casper has raised a lot of money — its most recent $100 million Series D gave it a valuation north of $1 billion.
For a business that predominately sells mattresses — a high-priced item people buy on average every seven to ten years — it's hard to reconcile a unicorn valuation with business realities. And many onlookers have waited with bated breath to see how Caper's inevitable exit goes. Now that more details have emerged thanks to its S-1, the trailblazing DTC brand's IPO will likely cause reverberations industry-wide.
"I think this is going to have a negative effect," said one early-stage consumer VC who requested anonymity.
Early last year, all eyes were on Casper and how it maneuvers this stage of its life. DTC brand founders told Digiday last April that its success as a public company would dictate others in the space. "In short, it will all signal a whole lot. Whether Casper IPOs, is successful at it, or bombs, or even exits," said one founder.
For many in the industry, this is a difficult pill to swallow. "To judge every brand that starts online the same is a very un-nuanced way," said Jason Stoffer, a partner at Maveron. "Investor sentiment is fickle," he added. "When companies come out with S-1s that public market investors struggle with, those reverberations are felt in the private markets," he said.
The impact will likely most clearly be shown in future term sheets. "I think it is going to hurt for the time being," the anonymous VC said. "I think people will raise less money."
According to Stoffer, it's indicative of an investor shift. There has been a reduction in investor appetite for "businesses where there is high level of cash burn prior to profitability," he said.
Whether founders and VCs like it or not, the negative reception to Casper's IPO numbers highlight a new business reality: it's not enough to be digitally native with a high valuation — you also need a clear path to profitability. This industry-wide realization began with other highly anticipated DTC brands like Peloton also seeing public market headwinds. "We started feeling it in the end of the second quarter this year," said the VC. "People started being down on DTC."
For companies trying to grow and figure out an exit, they'll likely be held to higher scrutiny by investors. "There will be a VC cooling," said Web Smith, the co-founder of men's brand Mizzen + Main and founder of 2pm Inc. "Retail is not a VC-fundable proposition, in my opinion. Casper is a retail company, not a tech company — regardless of what they say in their S-1."
That Casper will likely have real issues in the public market isn't necessarily an indictment on the DTC space, but on the expectations it created while trying to grow. "They basically started to hit a ceiling," said Richie Siegel, the founder and lead analyst for retail consultancy Loose Thread. It tried to grow through retail partnerships — as well as through its own stores — but has yet to create a product pipeline that fosters longtime paying customers. "You have massive competition and a slowing business on your core product front," said Siegel. "Structurally, that is not a business to go public."
It's a cautionary tale — one of a company getting too caught up in the VC cycle. Founders, said Siegel, "make these trajectory-defining decision really early on in their company's existence. Once you've raised $20-$30 million, you've already decided — and you end up boxing yourself into a corner." Despite multiple reported offers of acquisition — including an alleged $1 billion from Target in 2017 (it instead became a minority investor) — Casper ultimately rebuffed them all. Because of "stubbornness — or whatever that was," said Siegel, "[Casper is] going to end up paying for it."
This leaves Casper — and, by extension, much of the DTC industry — in a bit of a white space. Many companies are reaching maturity, and there's a lack of compelling exits to point to. Some of them flaunt $1 billion-plus valuations without much more to show for it. How Casper fares over the next weeks and months will dictate industry headwinds. "I think it will impact capital markets," said Stoffer, "the question is: how?"
At the very least, it will mean reckoning for what were once considered to be dominant brands. "Sometimes," said the VC, "being a unicorn has a hangover."