Ace Hardware is reorganizing its 100,000-strong retail workforce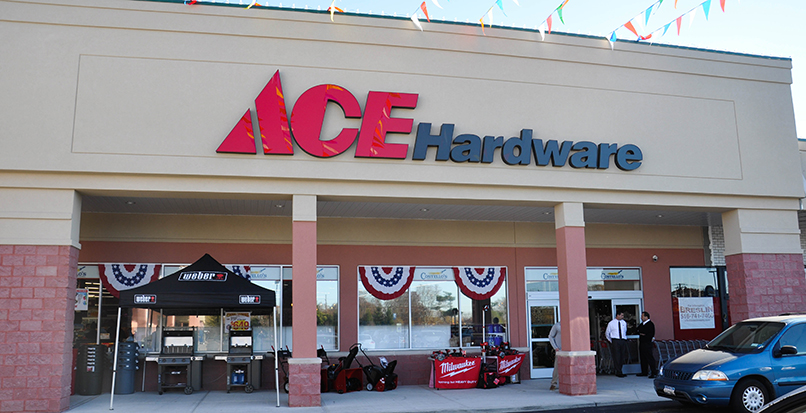 Ace Hardware, which employs 100,000 workers across its 5,200 U.S. retail stores, is rethinking the way it organizes its in-store teams.
To do that, Ace is using a customer data feedback loop and in-store technology that better manages the way employees work across its different tasks: store management, specialty services like tire repair and deliveries. The retailer's stores, which range from 30,000 square-foot rural locations to 2,000 square-foot city versions, are located within 15 minutes of 75% of the U.S. population, and as customers now rely on the stores for more hands-on services as well as online order fulfillment, the company has rethought the way its employees work.
That's included the rollout of a new point-of-sale system, real-time inventory tracking and live customer analytics that store managers use to better stock stores. Ace's stores are independently owned and operated through a co-op model, a local approach that Ace Hardware's vp of retail development Andy Enright said serves to tailor more relevant product assortment to each store's local customers' needs. Most recently, as stores begin to divide time between online order fulfillment, including buy online, pick up in store and same-day delivery from stores, Ace rolled out Deputy, a workforce management platform that uses customer traffic and buying patterns to better staff stores around demand.
"We're shifting our strategy to meet customer demand. We don't think the answer to that is automation, but the number of things we're asking our employees to do is increasing," said Enright. "Our competitive advantage is no longer just what products we carry in stores, but the services we offer in stores as well." Enright added that Ace Hardware stores carry, on average, between 20,000 and 30,000 products, so store staff is expected to manage that as well cater to more specialized customer needs.
By tailoring employee schedules' and duties to individual store locations, and putting more power into the managers' hands to decide who is needed and in what department, Ace plans to get better at juggling the bifurcation of the store that other retailers are dealing with as well. Big-box retailers like Target and Walmart view their ability to fulfill online orders with stores as their main advantage over Amazon. In the home improvement category, retailers like Home Depot and Lowe's are competing on inventory, B2B business with contractors, in-store services and customer experience, which comes down to not just getting orders to customers faster through store locations, but also training and freeing up in-store employees to offer more hands-on assistance for people shopping in stores.
"These functional developments are becoming table stakes — that's what everyone in retail is competing on," said Bill Alberti, chief client officer at customer agency C Space. "But to become meaningful to customers, you can't get there by guesswork. It starts with understanding who your customer is and what their lives look like, and how you can fit your retail brand into their lives in more meaningful ways."
It's a tall order to compete on both fulfillment and service in one store, but Enright said it pays off. Customers in stores spend, on average, 50% more when they're helped by an employee. At the same time, fulfilling online orders in stores has helped the company maintain sales growth. In 2018, total revenue was $5.7 billion, an increase of 6%. Enright added that the company is opening more stores this year than it's closing.
"You can do a bunch of fancy stuff with marketing to drive more people to the store, but your if your conversion strategy isn't in place you're not maximizing that. And what drives conversions is the people working in the store," said Enright.